September 14, 2020
A Better Road Ahead: Sustainable Mobility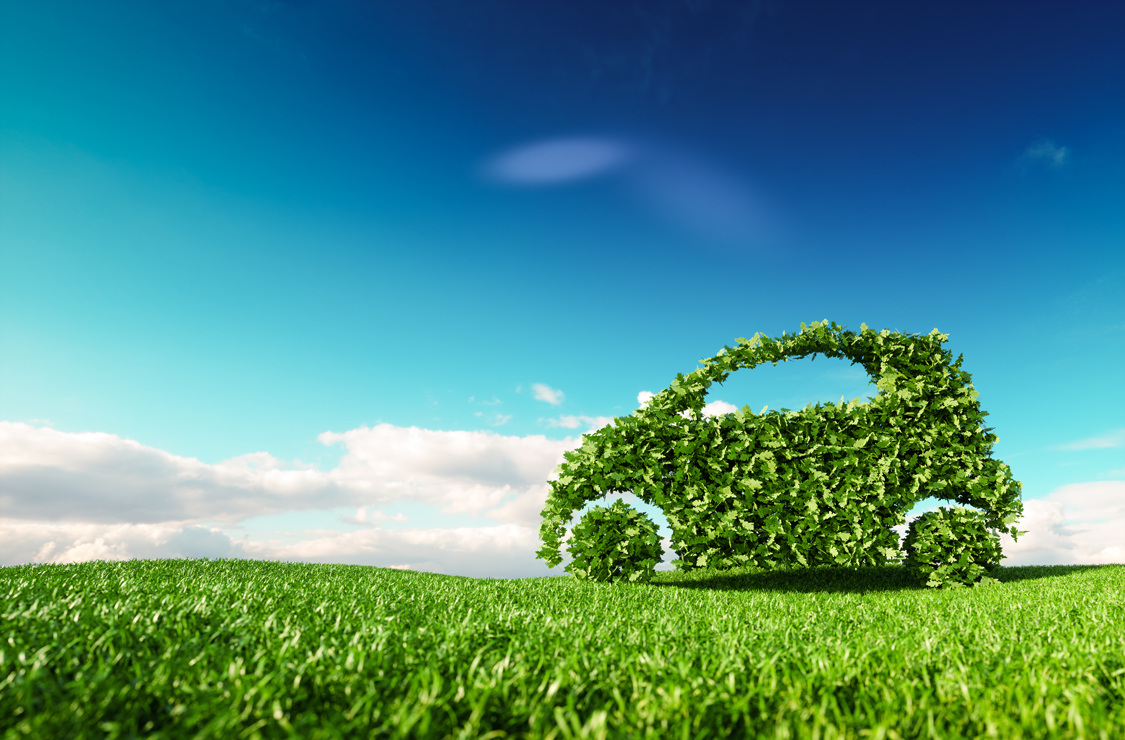 Championing social equity, economic efficiency, and environmental responsibility, sustainable mobility is key to improving lives and protecting our planet for current and future generations.
We live in a world that is constantly on the move. Goods are produced, packed, and shipped. People travel for work or leisure, for thirty minutes or three hundred kilometers. Mobility is a way of life, but for a lot of people—and Mother Earth—these journeys have not always been efficient or environmentally sound.
When nations all over the world went on lockdown in response to the COVID-19 pandemic, most of the planet stood still. The streets were silent. The skies were clearer. The air was cleaner. This global health crisis is, perhaps, a chance to start anew, to change how we move in this world—in a way that is more inclusive, accessible, and sustainable.
Sustainable mobility: a key to saving our shared world
According to the World Health Organization (WHO), 9 out of 10 people on the planet breathe polluted air every day, especially in urban settings. The United Nations (UN) anticipates that the global population will increase from 7.8B to 9.7B in 2050, two-thirds of which are projected to dwell in urban areas.
That's a lot of people on the move. The growing global demand for mobility and the grim effects of climate change are a clear indication that our existing transportation systems and institutions are not sustainable. The transformation towards sustainable mobility requires a three-pillar approach that ensures social equity, economic efficiency, and environmental responsibility, meeting the mobility needs of the present without compromising the welfare of future generations.
Social equity. Mobility may be a human right, but our roads and transportation systems do not treat everyone fairly. Sustainable mobility will be more inclusive, giving everyone access to affordable, reliable, and efficient transportation and allowing them to lead better lives. Sustainable mobility solutions will enable individuals to get quality healthcare and education and better employment opportunities.
Economic efficiency. From increased private investment to local job and value creation, sustainable mobility creates better income opportunities. Sustainable mobility solutions should allow more people and goods to move faster, safer, cheaper, and cleaner than today.
Environmental responsibility. The effects of man-made climate change cannot be ignored. Sustainable mobility means lower energy costs, less imported fuel, better air quality, and less noise pollution.
Barriers to change
The daunting task of saving the environment while supporting economic and social growth is a collective responsibility in a world that we all share. The biggest challenge, perhaps, is changing the mindset of many individuals from "me" to "we". The needs, demands, and values of the consumer greatly affect how a business prioritizes, adapts, and innovates. We must, therefore, effectively motivate citizens to become advocates for sustainable mobility.
Environmental regulation within the political framework is also a significant factor in driving companies to adapt their products. Greater collaboration between public and private sectors will create a bigger impact on solving mobility issues and championing sustainable mobility solutions.
A new course charted for a better journey
As one of the Top 20 EMS companies in the world, IMI has the expertise, commitment, and vision to be a significant player in sustainable mobility and smart energy. Through our long-standing business relationships with both Automotive Tier 1 and Tier 2, we continue to manufacture products that champion sustainable mobility and renewable energy.
Through Silicon Valley-based firm Merlin Solar Technologies, IMI is producing flexible solar panels for use in passenger, commercial, and industrial vehicles. The company has also bulked up its manufacturing business to spearhead Southeast Asia's transition to electric vehicles, producing electrical vehicle chargers. Its goal is to enable the first Philippine-manufactured, commercially viable, and market-accepted electric vehicle, resulting in reduced emissions.
Clean energy, smarter transportation—innovations in mobility can make a positive change in the way people and goods travel. A better road lies ahead for our planet and every person living in it.
As one of the Top 20 EMS companies in the world, IMI has over 40 years of experience in providing electronics manufacturing and technology solutions. 
At IMI, we believe that humanity drives technology, and we direct our passion at solutions that enhance our way of living.  With more than 400,000 square meters of factory space in 22 factories across 10 countries, we are positioned to build your business on a global scale.
Our proven technical expertise, worldwide reach, and vast experience in high-growth and emerging markets make us the ideal global manufacturing solutions partner.
Let's work together to build our future today.