March 19, 2021
Augmented and Virtual Reality Finds its Place in the Real World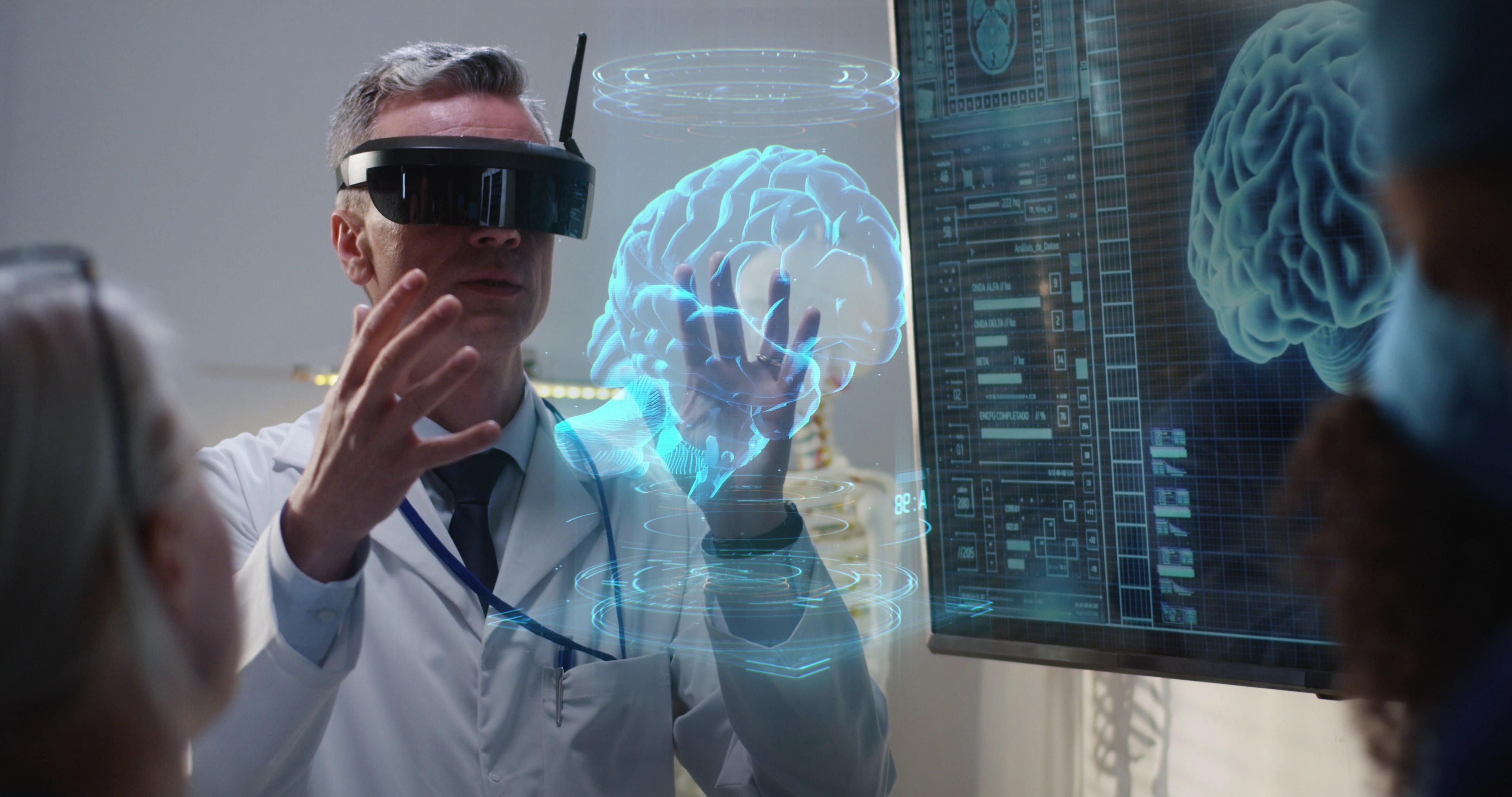 Augmented reality and virtual reality (AR/VR) are no longer confined to the world of gaming. From healthcare and eCommerce to training and manufacturing, here's how AR and VR have found a home in several industries.
According to the IDC, global spending on augmented reality and virtual reality (AR/VR) technology will grow from USD12 billion in 2020 to USD72.8 billion by 2024.
"2020 has become a major turning point where enterprises and organizations across all verticals are embracing the unarticulated need for augmented, mixed, and virtual reality," said Stacey Soohoo, research manager, Customer Insights & Analysis at IDC.
Augmented and virtual reality can provide experiential learning and realistic experiences that can optimize processes, engage customers, and improve training methods.
Let's find out how various industries are using augmented and virtual reality--and how the continued adoption of this technology could transform how we live.
Healthcare
To minimize the risk of COVID-19 exposure, doctors in a London hospital conducted the world's first "virtual ward round". A physician wearing smart glasses examined patients as a class of 350 medical students watched over a videoconferencing app.
Because the virtual ward rounds are recorded, more students can learn about rare medical conditions. "Teaching with the HoloLens allows us to guarantee a level of exposure for our students to a far greater range of patients and conditions than ever before," Dr. Amir Sam, head of the school of medicine at Imperial College, told The Guardian.
Augmented reality superimposes computer-generated content over a live view of the world. In the world of surgical operations, it can provide surgeons with greater precision and accuracy.
Here's a video of spine neurosurgeons at John Hopkins Hospital using AR technology.
Another application of AR in healthcare is in mental health. "Augmented reality is second to none when recreating a real-world scenario," says Marc Fisher, co-founder and CEO of Dogtown Media. "Developers and psychologists have partnered to create safe but challenging AR environments that help heal those with mental issues or behavioral disorders through experiential means."
Here's a video on how Bravemind, a PTSD treatment system, uses virtual reality to help U.S. war veterans process and deal with wartime trauma.
(Also read: How the Internet of Medical Things Can Revolutionize Healthcare)
eCommerce
According to a 2019 global survey by NielsenIQ, 51% of global consumers are willing to use augmented and virtual reality to assess products. A Google Consumer AR Survey that same year had similar results. Six out of ten respondents want to be able to visualize where and how a product could fit into their lives. Two years after these surveys, augmented and virtual reality are poised to boost eCommerce.
The technology can create more engaging online and hybrid shopping experiences. Virtual try-ons, branded filters, digital shop fronts, and product visualization bring customers closer to the brand. They can picture themselves wearing luxury items and preview what a piece of furniture would look like in their homes.
"The closure of physical stores up and down the country has resulted in five years of eCommerce growth compressed into one year, according to a recent IBM report," David Ripert, CEO and co-founder of Poplar Studio, told Forbes. The pandemic has created a dramatic shift in how consumers shop, and businesses need to leverage technology to redefine the retail experience.
(Also read: How Your Virtual Cart Can Save Your Wallet)
Training
With virtual reality, novices in various hazardous industries can learn skills in a simulated environment--from military personnel to oil and gas workers. 
In the oil and gas industry, practical training has many challenges. It's high-risk, high-cost, and involves very complex machinery that requires a lot of training to master. A VR training program can safely expose them to the hazards of their occupation while removing any risks that a mistake can cause--whether physical or financial.
For example, bp, commonly known as British Petroleum, has partnered with software company Immerse to provide virtual reality training courses for their geoscientists and engineers. 
From flight simulations and medic training to battlefield simulations and virtual boot camps, VR provides soldiers with an immersive, visual, and sound-based experience. It can safely replicate dangerous scenarios to prepare and train military personnel without putting them at risk until they are ready to be deployed.
Here's a video of the Royal Marines from 40 Commando using VR to practice combat missions.
Manufacturing
"AR is transforming the factory floor," says Chris Turlica, CEO of MaintainX, which provides a computer maintenance management system (CMMS) and connected worker platform. "Goggles or tablets overlay technical information 'onto' machinery, reducing error and unlocking powerful efficiencies."
Engineers and technicians wearing smart glasses can get information in real time while in the field--without having to stop to consult manuals or experts. This will help them quickly identify problems and conduct the necessary repairs and maintenance.
When GE factory workers wore smart glasses for the first time while assembling wind turbines, they completed their work 34% faster than the standard way.
Here's a video comparing the speed of the two processes.
Global security and aerospace company Lockheed Martin is using mixed reality headsets to assist workers as they build NASA's Orion spacecraft. With the technology, they don't have to keep referring back to paper drawings or a computer screen. According to the company, using holographic instructions has enabled technicians to complete repetitive tasks 90% faster.
The technology has also prevented errors. "We've seen proof where AR has prevented an error from occurring," Shelley Peterson, Principal Investigator for Augmented and Mixed Reality for Lockheed Martin Space Systems, told Engineering.com. "In the space industry, on some programs an error can lead to a day of delay, and a day of delay can be over USD1 million cost per day."
(Also read: Industry 4.0: How to Make Manufacturing Future-Proof)
A place in the real world
Virtual and augmented reality may have once been the exclusive realm of gaming. But, as industries create their post-pandemic scenarios, these immersive technologies will have a broader reach. It can touch on various aspects of our lives--helping us to learn better, make smarter shopping choices, increase our productivity, and become healthier.
As one of the Top 20 EMS companies in the world, IMI has over 40 years of experience in providing electronics manufacturing and technology solutions. 
At IMI, we believe that humanity drives technology, and we direct our passion at solutions that enhance our way of living.  With more than 400,000 square meters of factory space in 22 factories across 10 countries, we are positioned to build your business on a global scale.
Our proven technical expertise, worldwide reach, and vast experience in high-growth and emerging markets make us the ideal global manufacturing solutions partner. 
Let's work together to build our future today.
Other Blogs