June 1, 2021
Brighter Days as Display Technology Gets Better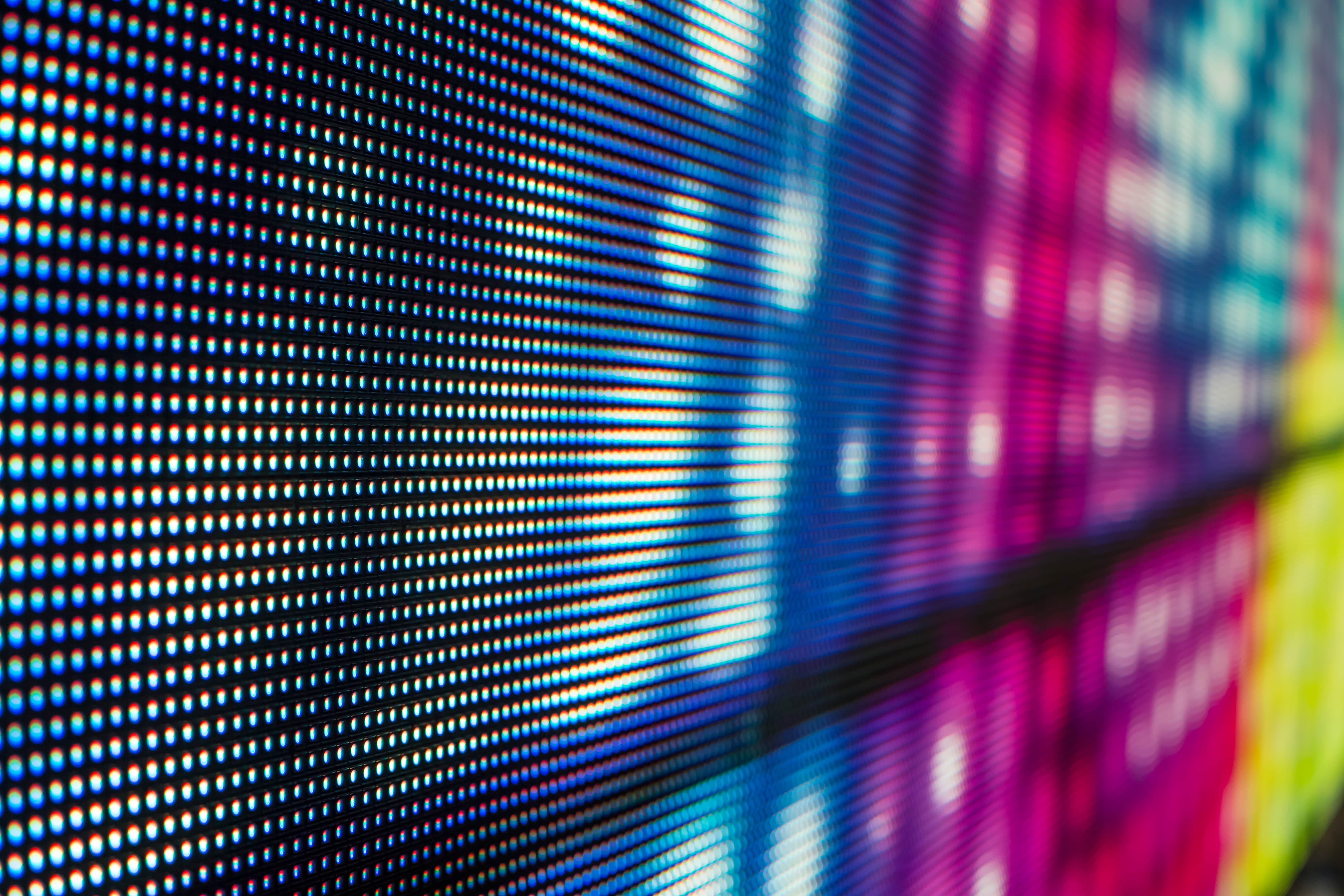 From cars and TVs and tablets to phones and smart glasses, here's the latest display technology to feast your eyes on.
The display technology industry is shining brighter these days, thanks to the growing ubiquity of screens--whether pocket or wall-sized--in human lives. Let's take a closer look at the newest noteworthy innovations in display technologies.
MiniLED technology 
Last month, tech industry research firm TrendForce revised its shipment forecast for the latest 12.9-inch iPad Pro from four million units to five million units this year. Analysts also expect this product to "account for a 3.1% share in the global tablet market, compared to the previous forecast of 2.5%."
One of the main reasons for this revised shipment forecast is the iPad Pro's 12.9-inch Liquid Retina XDR Display, as described in Apple's press release:
"Engineered with a new cutting-edge mini-LED design that uses over 10,000 LEDs across the entire back of the display, the Liquid Retina XDR display features up to 1000 nits of full-screen brightness, 1600 nits of peak brightness, and a phenomenal 1 million-to-1 contrast ratio to enhance creative workflows."
MiniLED technology uses very small light-emitting diodes (LED) to produce the display's light. To meet the MiniLED classification, these diodes must be less than 0.2 mm in diameter, which is almost a fifth the size of conventional LEDs. 
With thousands--instead of hundreds--of precisely controlled backlight diodes, this technology enables deeper blacks, brighter panels, higher contrast ratios, and more vivid colors. 
Check out this review of the latest iPad Pro.
MicroLED technology
First developed by professors Hongxing Jiang and Jingyu Lin when they were at Kansas State University, MicroLED technology has made its way to large-screen TVs and wearables. Many tech experts are proclaiming it as a direct rival to OLED (Organic Light-Emitting Diode) technology. 
Similar to OLEDs, MicroLEDs are self-emitting, but instead of using an organic substance, they use three inorganic, microscopic LEDs per pixel. Because of this, MicroLED panels can produce deeper black colors and very high contrast ratios with less energy consumption and without natural degradation.
Samsung, which recently launched its 110" MicroLED TV, says that MicroLEDs have a lifespan of up to 100.000 hours or over a decade. 
Check out this video to know more about the company's MicroLED TVs.
American technology firm Vuzix is also utilizing MicroLED technology in their Next Generation Smart Glasses, which have tiny but powerful display projectors fitted into both sides of these stylish smart glasses.
Watch this video to learn more about these smart glasses.
A better, brighter future
Things are also looking up for the automotive smart display market. According to a report by Grand View Research, the global automotive smart display market size was valued at USD 11.37 billion in 2020 and is expected to expand at a compound annual growth rate (CAGR) of 6.2% from 2021 to 2028.
The anticipated growth in this sector is attributed to the increasing demand for advanced functions that enhance safety, convenience, and comfort in automobiles. These include multimedia systems, navigation, driver assistance, and connected car features.
VIA Optronics, a 50.3%-owned German subsidiary of IMI, recently announced the acquisition of Germaneers GmbH, an electronics and hardware engineering company focusing on automotive system integration and user interfaces.
"Together with Germaneers we can deliver technologically advanced cockpit integrations with sophisticated user interfaces, camera integration for surround view or mirror replacement and touch features," said Jürgen Eichner, CEO & Founder of VIA Optronics. "Germaneers and VIA Optronics have worked together successfully for more than two years providing innovative cockpit solutions. We are very pleased to welcome the entire Germaneers team to the VIA family."
Watch this video to know more about the interactive display systems of VIA Optronics.
As one of the Top 21 EMS companies in the world, IMI has over 40 years of experience in providing electronics manufacturing and technology solutions. 
We are ready to support your business on a global scale.
Our proven technical expertise, worldwide reach, and vast experience in high-growth and emerging markets make us the ideal global manufacturing solutions partner. 
Let's work together to build our future today.
Other Blogs