March 17, 2021
Changing the Game: Digital Tech and the Athlete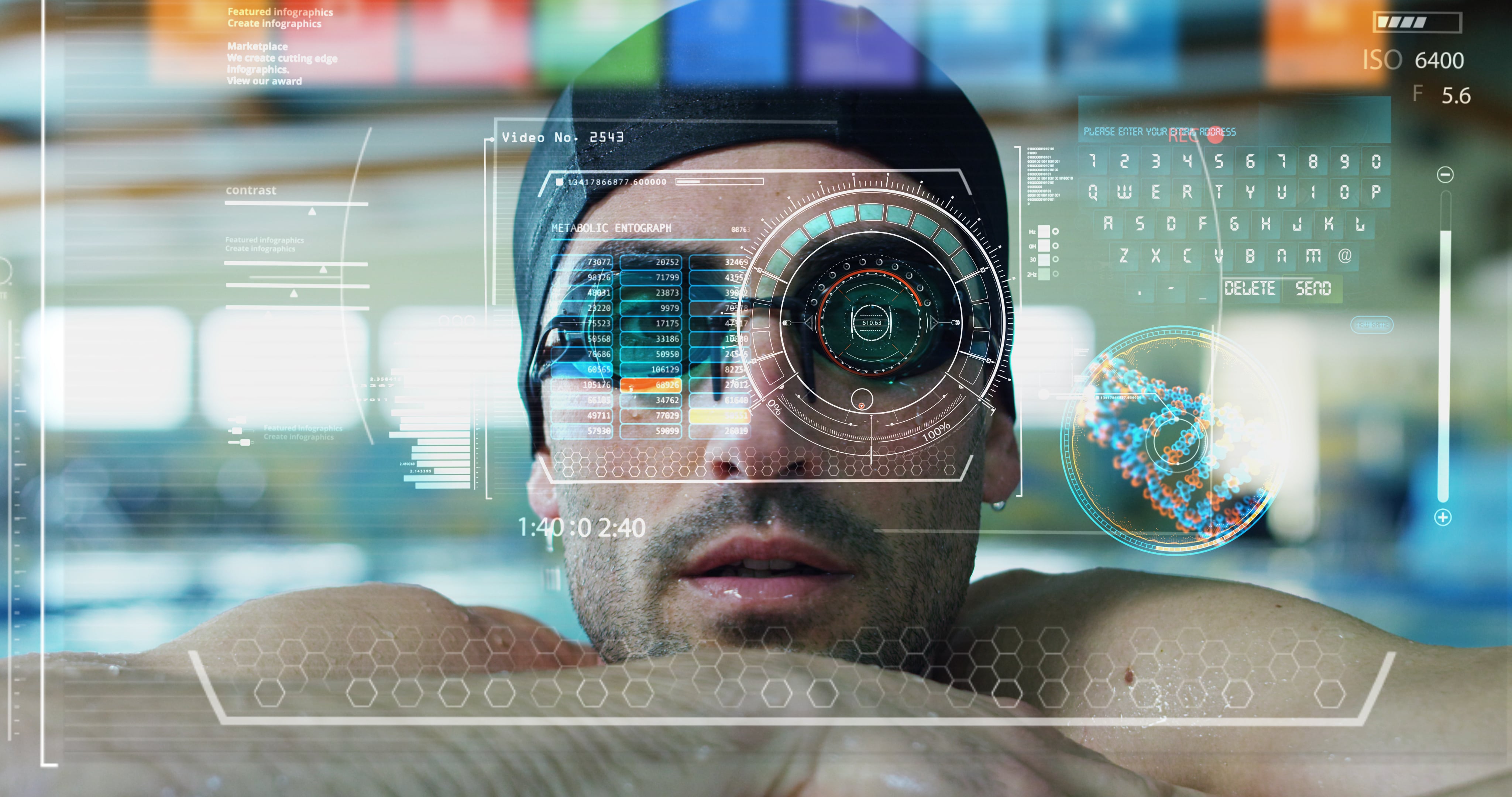 Here's how professional athletes, varsity players, and leisure competitors are using technology to continue their training programs, improve their individual performances, and up their game in anticipation of post-pandemic competitions. 
The year 2020 was a difficult one for athletes. Battlegrounds for their strength and skill--stadiums, training camps, even fitness centers--were closed because of the pandemic. As with other aspects of our lives, digital advancements have come to the rescue. 
Sports has always been about statistics: averages and percentages, points and goals. By harnessing technology, athletes and coaches can generate rich datasets to monitor and enhance a player's performance and overall health.
Let's take a closer look at how digital intelligence and technology are shaping the athlete.
Smart apparel for performance data
While smartwatches have enabled users to monitor their heart rates, calorie intake, and sleep patterns, smart apparel can take training to the next level. Sensors woven into the fabric of your sportswear could track not just how far you've run but also teach you how to run better. It could help you improve your golf swing, your warrior pose, or your tennis serve.
For example, Nadi X smart yoga pants use embedded sensors and vibrations to correct your posture during practice. Runners wearing Sensoria socks can get real-time feedback on their cadence and foot landing technique to improve their running style. 
Athos smart clothing uses electromyography (EMG) to measure and improve an athlete's performance. It offers real-time biometric tracking, from muscle activity and calories burned to heart rate and active time versus rest time. The data from high-tech motion sensors helps athletes and trainers evaluate and optimize various moves during training.
Here's a video of how Athos works.
Combining location systems with sensors, Catapult designs wearable technology to provide advanced sports analytics: from soccer and football to rugby and ice hockey. These sports-specific insights help teams improve their players' performance and welfare.
A training platform for baseball players, motusTHROW records biomechanical data from every throw: arm speed, maximum shoulder rotation, and elbow stress. This data helps optimize a pitcher's performance and reduce the risk of injury. It was the first wearable technology approved by Major League Baseball for in-game use.
Here's a video on motusTHROW.
Technology to improve technique
With artificial intelligence (AI) and data analytics, athletes can get personalized and actionable insights to up their game.
Designed by Intel, 3D Athlete Tracking (3DAT) technology combines video footage with computer vision and AI. 3DAT produces a "digital skeleton" of an athlete and generates a biomechanical analysis of an athlete's movements. This data helps players and coaches identify areas where they have the most potential to excel and where they need to improve.
Here's a video of 3DAT being used during the training of aspiring National Football League (NFL) athletes.
HomeCourt is an interactive basketball training app that uses AI to track the position and success rate of each shot you take. It collects data on your vertical jump, release angle, release time, speed, and leg angle. It provides real-time feedback, interactive drills, and virtual competitions. 
"From the data, we can extract what shooting form has the highest consistency and success specifically for you," says David Lee, co-founder and CEO of NEX Team, which created HomeCourt. "The idea here is not to identify the perfect shot, but your perfect shot." 
Here's a video on HomeCourt.
Injury prevention and detection
A career-ending injury is the worst nightmare for an athlete. Sparta Science has created a system to keep that fear at bay. Athletes balance, jump, and do a plank on electronic plates. From this simple assessment, the system uses machine learning to gather 3,000 data points to assess an athlete's physical condition and assign customized training or rehab plans to prevent injuries.
"Athletes don't recognize that there's an injury coming or there's an injury that exists," says Dr. Phil Wagner, CEO and founder of Sparta Science. "We're identifying risk and then providing the best recommendation to reduce that risk."
Here's a video of how the Sparta Science system works.
With digital technology, coaches and athletes have access to a vast amount of analytics and data--more than they have ever had in the past. This information helps them find more specific and personalized ways to improve an athlete's performance and reduce sports injuries. In the quest to be faster, higher, and stronger, technology may be the most valuable player.
As one of the Top 20 EMS companies in the world, IMI has over 40 years of experience in providing electronics manufacturing and technology solutions. 
At IMI, we believe that humanity drives technology, and we direct our passion at solutions that enhance our way of living.  With more than 400,000 square meters of factory space in 22 factories across 10 countries, we are positioned to build your business on a global scale.
Our proven technical expertise, worldwide reach, and vast experience in high-growth and emerging markets make us the ideal global manufacturing solutions partner. 
Let's work together to build our future today.
Other Blogs