March 27, 2020
Coronavirus and Quarantine: How to Stay Safe
As of March 25, 2020, there are 434,854 recorded COVID-19 cases around the world. Of those cases, more than 69,000 are in Italy, nearly 55,000 are in the United States, and more than 42,000 are in Spain. In the Philippines, there are a total of 636 COVID-19 cases, the majority of which are in Quezon City, San Juan, Makati, Pasig, and Manila. There have been 35 deaths, while 20 patients have recovered.
While our front liners battle COVID-19 for us, we must be even more vigilant about observing the enhanced community quarantine. Staying indoors is the biggest, most important contribution we can make to this global crisis. If we must venture outdoors for basic necessities, here are some preventive measures we should follow.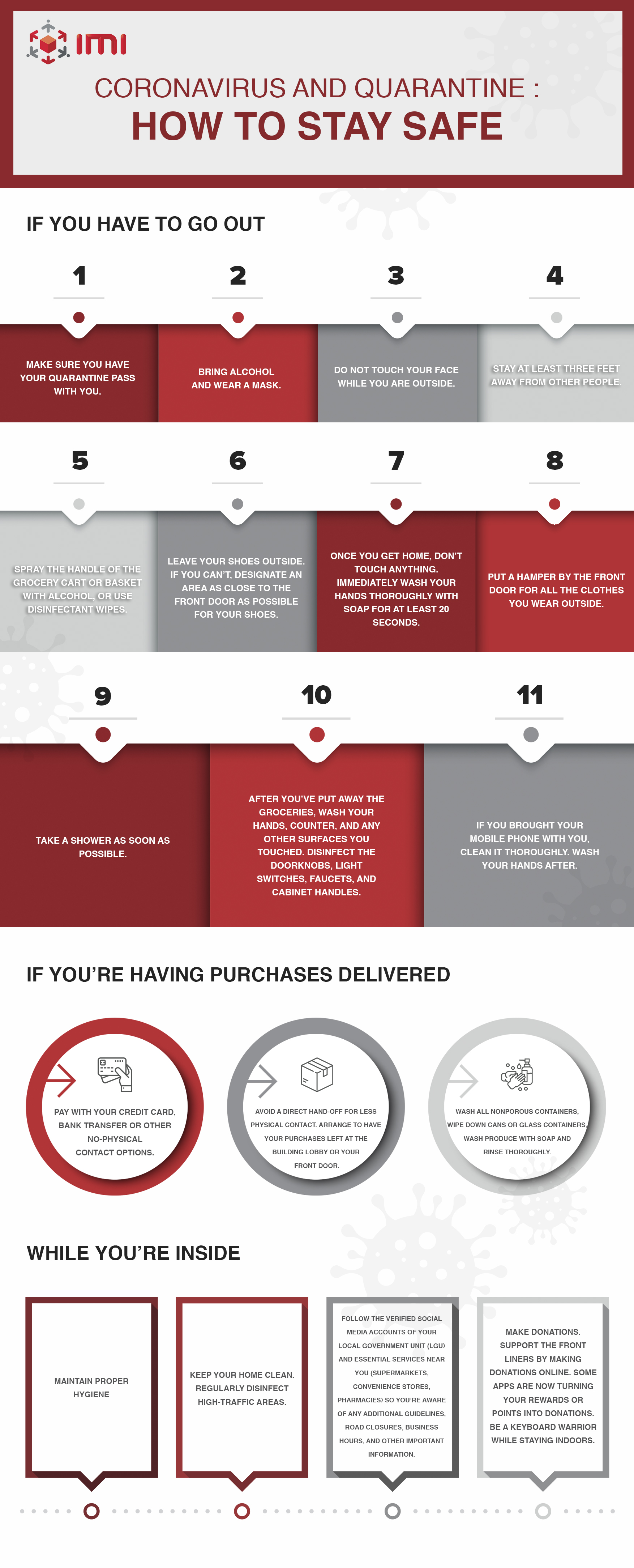 As we remain indoors, let's stay healthy—physically and mentally. Check out free online workouts you can do at home. Keep in touch with loved ones through video calls. We may all be physically apart, but technology allows us to stay close and communicate with each other. Let's make the most out of that technology to stay connected.
Be safe, everyone!
Other Blog