December 21, 2020
COVID-19 Response: Lessons from Success Stories Around the World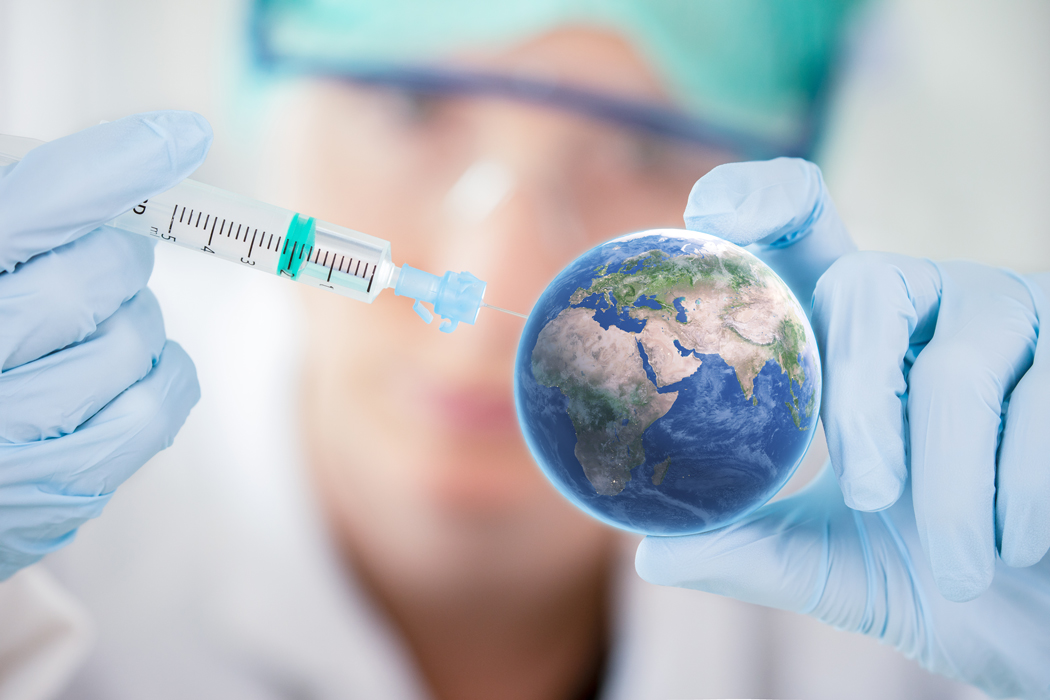 Immense wealth and abundant resources do not necessarily mean the successful containment of COVID-19. Let's take a closer look at how countries with less have been able to do more and what lessons we can learn from this pandemic.
As of this writing, there have been 74,248,878 COVID-19 cases around the world, with 1,649,480 deaths. Ten of the 20 countries with the highest death count per 100,000 population are European, with the United Kingdom and the United States ranked fourth. In contrast, less affluent countries in Africa and Asia seem to be faring better.
In life, it's not all about what you have, but also what you do with it. This also applies to this global health crisis. In the battle against COVID-19, which countries have emerged victorious and which have been besieged? What lessons can we learn and apply to future pandemics?
Let's take a closer look at what methods and strategies have proven successful for certain countries.
Vietnam: The power of memory
There was cause to worry about Vietnam. It shares a long border and flourishing trade relations with China and has a dense urban population. But the country learned from its past, particularly the 2003 SARS outbreak. As of this writing, Vietnam has had only 1,405 confirmed cases and 35 deaths. It's an astonishing feat for a country of more than 97 million people. How did they do it?
Africa: A continent united
In Africa, COVID-19 isn't the only disease on their radar. From yellow fever and cholera to malaria and HIV/AIDS, the continent is no stranger to managing diseases and outbreaks. Experience is the best teacher, making African nations more vigilant about stopping a disease on its tracks. Their strategy? Resourcefulness, teamwork, and swift action.
Quick, decisive action. On March 15, several African governments quickly closed borders to contain the spread of COVID-19. In contrast, the United Kingdom only enforced strict entry controls in early June. Mauritius, which was among 13 countries identified by the WHO as high-risk for COVID-19, implemented screening and quarantining of visitors two months before its first case.
Cooperation across borders. From testing capacity and training to medical equipment, the continent has shown a united front in the war against COVID-19. It's a lesson taken to heart after the 2013-2016 Ebola outbreak in West Africa, "the largest and most complex Ebola outbreak since the virus was first discovered in 1976." In 2016, the African Union established the African Centres for Disease Control and Prevention (Africa CDC) to provide a coordinated and integrated response to disease threats.
Fast and frugal innovations. Africa is home to some of the least-developed countries in the world, but it has not stopped these nations from being innovative and resourceful in their fight against COVID-19. Senegal developed a ten-minute test for COVID-19. It costs less than one American dollar and doesn't require hi-tech laboratory equipment. In Rwanda, "pool testing" has helped the country overcome financial and supply challenges. Between mid-March and July, a nation of 12 million recorded just over 1,500 cases.
Uruguay: Responsible leadership and responsible freedom
Uruguay, the second smallest country on the continent and home to the oldest population in Latin America, is a success story despite sharing a land border with COVID-19 hotspot Brazil. What strategies did they implement to curb the spread of COVID-19 in hard-hit Latin America?
Closures, not lockdown. The government banned public events and enforced the closure of schools, shopping centers, churches, and bars. But, it only urged, and not ordered, citizens to stay indoors and practice social distancing.
A nationally produced COVID-19 testing kit. "The US and even Europe were kind of sealing off the biotech industry. What we did was assemble various things and combine our know-how to become independent," Gonzalo Moratorio, who led the development of the testing kit, told The BMJ. Like Rwanda, Uruguay utilized pool testing to maximize resources and efficiently test certain population groups.
Strong, transparent leadership leads to strong public trust. The temporary reduction of salaries of public officials—including the President and ministers—helped fund the country's pandemic response. Such an act no doubt inspired confidence in and cooperation with the government.
The world vs. COVID-19: Who's winning?
As 2020 draws to a close, which countries have been the most effective in managing the pandemic? Bloomberg's COVID Resilience Ranking scores economies of more than USD200 billion on the following key metrics:
Growth in virus cases
Overall mortality rate
Testing capabilities
Access to COVID-19 vaccines
National healthcare system capacity
Impact of virus-related restrictions on the economy
Citizens' freedom of movement
Here are the top 20 countries on the list:
Lessons for the future
According to Bloomberg, border control, effective testing and tracing, and investment in public health infrastructure are three key strategies that were implemented by almost all top 10 performers. It also pointed out that eight of the top 10 countries are democracies. In the fight against COVID-19, trust and cooperation may then be stronger weapons than an iron fist.
In mid-November, the peer-reviewed online scientific journal Nature Human Behavior published an article that ranked the effectiveness of COVID-19 government interventions around the world. Using a "comprehensive, hierarchically coded dataset" of more than 6,000 non-pharmaceutical interventions (NPIs) implemented from March to April 2020 in 79 territories, researchers analyzed the impact of government interventions on the effective reproduction number (Rt) of COVID-19.
The study revealed the following government interventions to be the most effective:
Curfews
Lockdowns
Closure and restriction of places where people gather

shops and restaurants
gatherings of 50 persons or fewer
work-from-home setup
educational institutions
prohibiting visits to nursing homes
The study found social distancing and movement-restriction measures to be "highly effective but causing substantial collateral damages to society, the economy, trade, and human rights."
It also noted less intrusive measures were highly effective, namely:
land border restrictions
government support to vulnerable populations
risk-communication strategies
They recommend the adoption of these less intrusive NPIs, adapted to the local context, before resorting to the most intrusive options, as "less drastic measures may also foster better compliance from the population."
The pandemic has proven that wealth and resources do not guarantee the successful containment of COVID-19. Strong leadership and good governance are needed to gain the trust and participation of citizens. A virus does not discriminate between nationalities; disease is not deterred by borders. Amid a global health crisis, it is global solidarity that will enable us to vanquish this foe.
As one of the Top 20 EMS companies in the world, IMI has over 40 years of experience in providing electronics manufacturing and technology solutions. 
At IMI, we believe that humanity drives technology, and we direct our passion at solutions that enhance our way of living.  With more than 400,000 square meters of factory space in 22 factories across 10 countries, we are positioned to build your business on a global scale.
Our proven technical expertise, worldwide reach, and vast experience in high-growth and emerging markets make us the ideal global manufacturing solutions partner.
Let's work together to build our future today.
Other Blogs