April 28, 2021
How the COVID-19 Pandemic Accelerated Cloud Adoption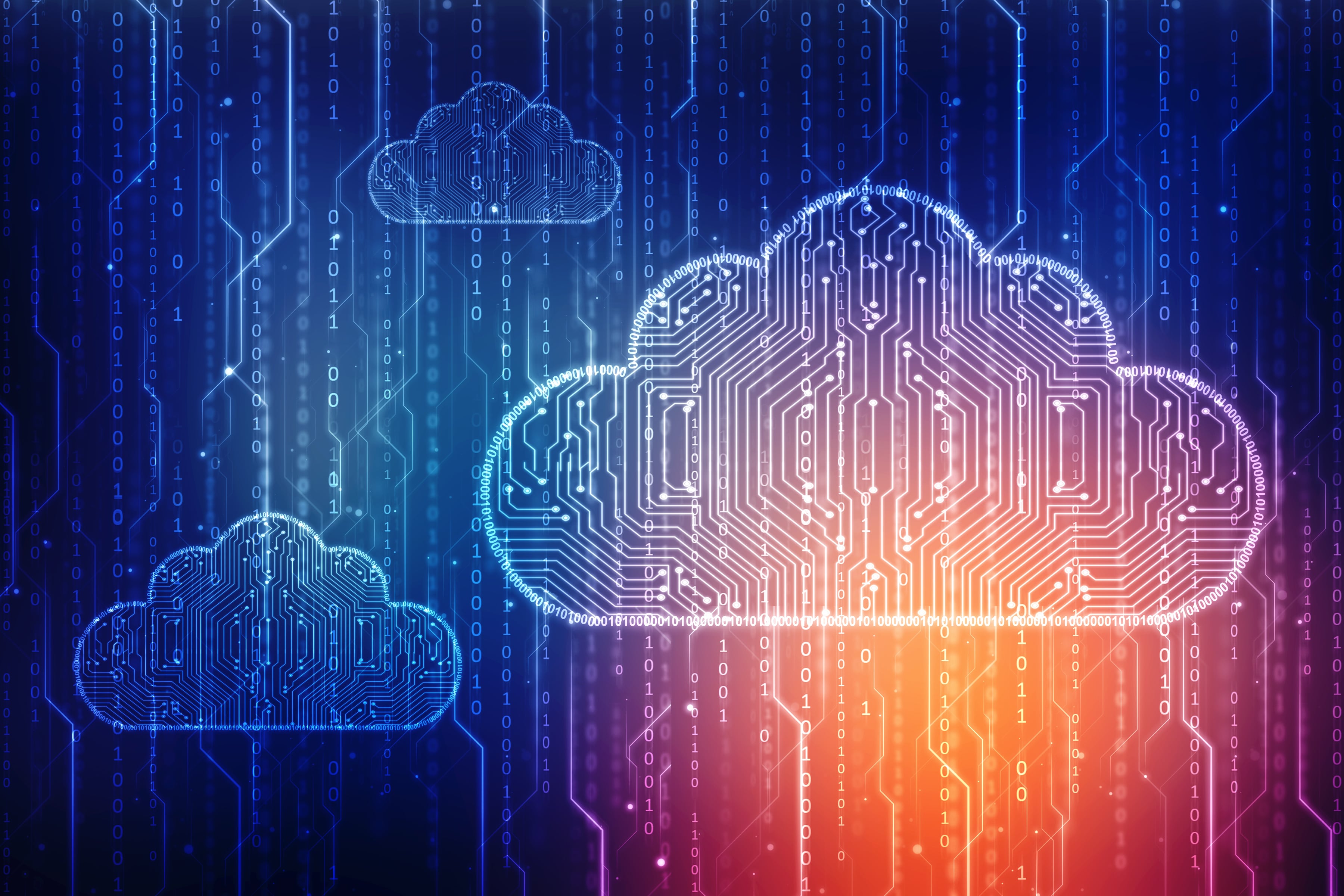 Cloud adoption was once seen as a "nice-to-have" among enterprises, but COVID-19 has changed that. It has become a must-have to thrive in the post-pandemic landscape. 
Whether by force or foresight, many organizations took their business to the cloud to remain viable during the pandemic. For most, cloud adoption was likely reactive and not proactive. The year 2020 may have been about coping with a global crisis, but 2021--and beyond--should be about creating a long-term cloud strategy to not only survive but thrive in this new normal. In this article, we take a look at how the pandemic has accelerated cloud adoption.
The pandemic push to the cloud
According to the Synergy Research Group, global enterprise spending on cloud infrastructure services reached USD65 billion in the third quarter of 2020, up 28% from the third quarter of 2019. What factors contributed to this figure, which is three percent more than what analysts predicted before the COVID-19 pandemic?
Business resilience. In the past, many viewed cloud computing as an offensive strategy: one that enabled faster innovation, shorter time to market, and cost optimization. However, the COVID-19 pandemic transformed it into a defensive one. Organizations migrated to the cloud to ensure business continuity, empower a remote workforce, and remain agile and flexible amid the global crisis.
 
Social distancing. From cashless payments and e-commerce to telehealth and distance learning, society has embraced the digital lifestyle to curb the pandemic. As a result, business operations have pivoted to serve its customers in this era of social distancing.
 
Remote workforce. The work-from-home (WFH) setup has underscored the value of cloud adoption to enable employee productivity, efficiency, communication, and collaboration.
How has the pandemic affected the digital transformation efforts of companies across the globe? Here's what 899 C-level executives and senior managers from around the world have to say.
Let's take a look at the numbers from a global survey by McKinsey.
A new horizon
According to Gartner, global public cloud spending is forecast to rise 18.4% in 2021, amounting to USD304.9 billion. Survey data from the research and advisory firm also indicates that 70% of organizations plan to increase cloud spending given the disruption caused by the pandemic.
In a recent report by IDC and cloud vendor Cloudreach, 16% of IT leaders in the United States said that the pandemic triggered plans for a broader digital transformation. Among those surveyed, 29.5% accelerated their digital transformation because of the pandemic. In fact, 27.5% believe that large-scale public cloud migration is "essential for business survival" following COVID-19.
The new role of IT: from a cost center to a business enabler
When countries went on lockdown, CIOs mobilized resources and personnel to secure and stabilize business operations. Given the urgency of moving from digital transformation to digital acceleration, the role of IT leadership is shifting from overseeing a utility to driving large-scale business transformations. 
"Our research shows that the COVID-19 pandemic has fundamentally changed the role of the CIO," Dave Chapman, Head of Strategy and Professional Services at Cloudreach, shared with CIO. 
"CIOs must seize this opportunity to act as a major decision-maker at enterprises in order to co-lead future technical and operational changes," Chapman continued. "The role of the CIO as a business enabler will continue post-pandemic, by working with other C-suite executives to set business strategy and deliver transformational outcomes."
The future of work: organizational agility and flexibility
The cloud took center stage as companies shifted to remote work, utilized digital collaboration tools, and decentralized the workplace. Cloud technologies enabled greater flexibility and agility, helping businesses respond quickly to sudden market shifts and uncertainty. 
In a survey of 500 IT decision-makers from around the world that was conducted after COVID-19's impact, 74% of respondents believe that within the next five years, 95% of all public, private and hybrid workloads will run in the cloud.
In our new normal, a traditional work environment with rigid hierarchical structures and a linear approach will hinder business resilience, employee engagement, and overall business success.
The challenges of the cloud: security and governance
Between January and April 2020, external attacks on cloud accounts increased by 630%. The increase in the use of cloud services caused by remote work has given cybercriminals a new avenue of attack. 
At the onset of the pandemic, emergency implementations to enable remote work and online customer interactions were necessary. But, a year into the COVID-19 crisis, organizations should now address long-term governance and security issues. In a survey conducted by Accenture, 46% of senior IT executives identified "security and compliance" risk as one of the greatest barriers to reaping the benefits of cloud adoption.
The silver lining
"One saving grace is that the cloud was there when it was most needed, even though it wasn't purpose-built," Adam Stern, Founder and CEO of Infinitely Virtual, wrote in his Forbes Technology Council Post. "But while the cloud as platform grew organically, the phase we're now entering—embracing business continuity strategically, via the cloud—has become a priority."
The pandemic caught everyone flat-footed. A year into the COVID-19 crisis, we continue to feel its negative impact on the global economy. And while it has brought forth many challenges in the way we live, work, and do business, it has also enabled us to maximize the potential of many digital tools and technological advancements. COVID-19 may have unleashed a storm in our lives, but it has also paved the way for bluer skies.
As one of the Top 20 EMS companies in the world, IMI has over 40 years of experience in providing electronics manufacturing and technology solutions. 
 
At IMI, we believe that humanity drives technology, and we direct our passion at solutions that enhance our way of living.  With more than 400,000 square meters of factory space in 22 factories across 10 countries, we are positioned to build your business on a global scale.
 
Our proven technical expertise, worldwide reach, and vast experience in high-growth and emerging markets make us the ideal global manufacturing solutions partner. 
 
Let's work together to build our future today.
Other Blogs