March 30, 2021
How to Protect Yourself from Online Fraud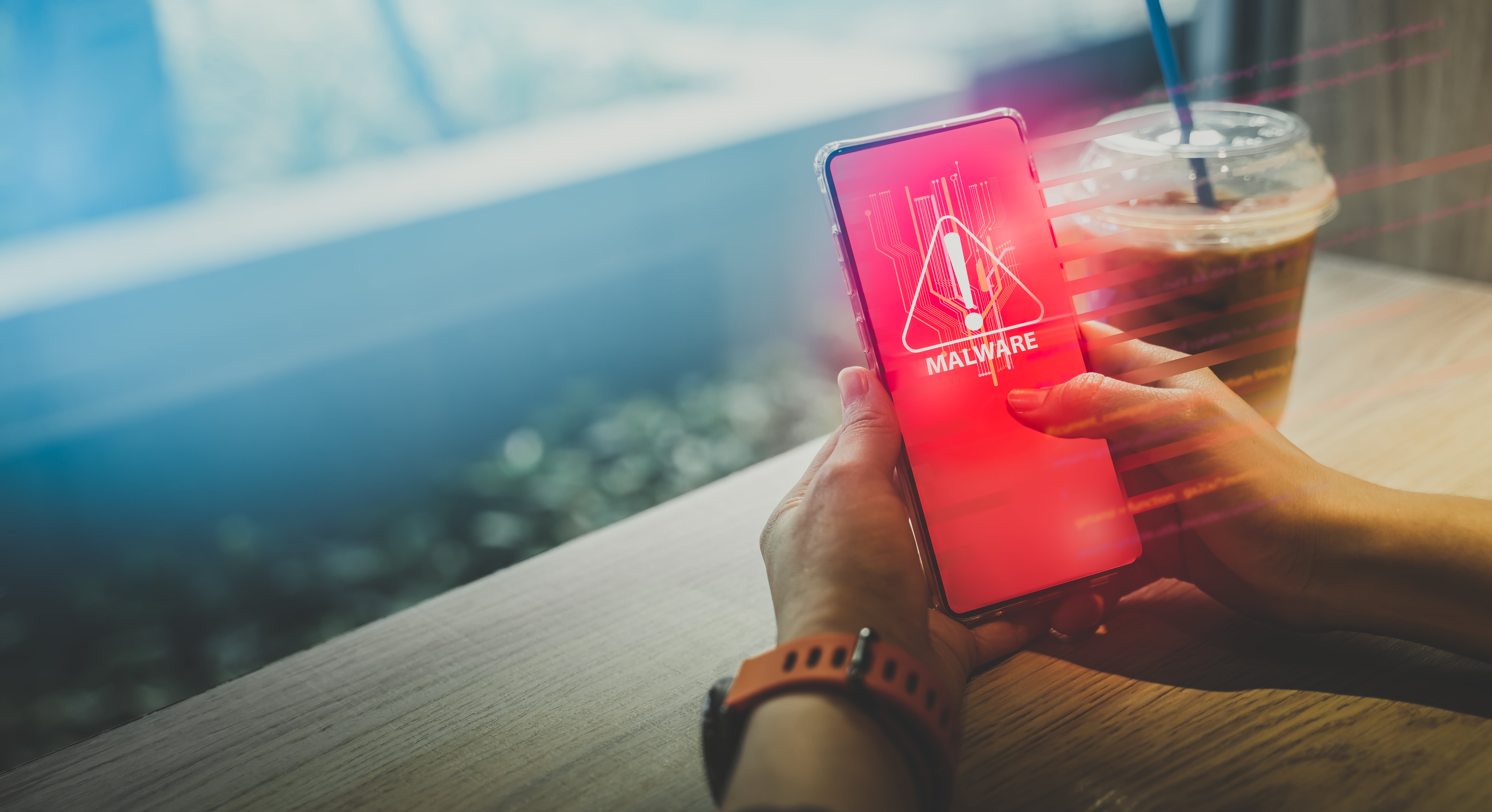 Criminals go where things of value are. These days, more and more of it is online: our money and our data. With the digital acceleration of both enterprises and consumers, the risk of being a victim of cyber fraud is greater than ever. Here's how you can protect yourself.
Shopping, banking, dining, and even charity--now that practically all our transactions are done online, more and more scammers and fraudsters are on the prowl for victims, while more and more of us are becoming vulnerable to being victimized.
In this article, we'll find out how the pandemic has increased cybercrime. We'll take a look at the different online scams and what you can do to protect yourself from cybercriminals.
COVID-19 and cybercrime
"Fraudsters are always looking to take advantage of significant world events. The COVID-19 pandemic and its corresponding rapid digital acceleration brought about by stay-at-home orders is a global event unrivaled in the online age," Pia Arellano, TransUnion Philippines president and chief executive officer, said in a statement.
"By analyzing billions of transactions we screened for fraud indicators over the past year, it has become clear that the war against the virus has also brought about a war against digital fraud," Arellano continued.
In its latest quarterly analysis of global online fraud trends, TransUnion found that as of March 16, 2021, 44% of Philippine consumers have recently been targeted by digital fraud. Moreover, the study showed that the percentage of suspected online fraud attempts originating from the Philippines increased by 31% when compared with pre-pandemic levels.
Criminals have also taken advantage of the global health crisis, altering their tactics with pandemic-related scams. One of  Interpol's private sector partners discovered more than 900,000 spam messages, 48,000 malicious domains, and 700 malware attacks--all mentioning COVID-19 and in the first four months of 2020 alone.
According to the 2020 Internet Crime Report released by the Federal Bureau of Investigation (FBI), complaints of suspected Internet crime increased by more than 300,000 from 2019. Reported losses exceeded USD4.2 billion.
Clearly, there is big money to be made in cybercrime. Let's take a look at the different types of cyberattacks that we should all be on the lookout for.
Types of cyberthreats
Here are some methods that Internet scammers use to defraud individuals by stealing sensitive data and accessing their finances. 
Phishing. Posing as a legitimate entity, criminals use fake websites or bogus emails to trick people into giving their personal or financial information.

 

Credit card fraud. Criminals illegally obtain your credit or debit card information, resulting in unauthorized charges or withdrawals.
Online shopping scams. Consumers purchase an online product from a supposed retailer. They never receive their order, and after filing a complaint with the bogus seller, they do not get a full refund, nor their purchases.
Malware. Short for malicious software, this is a blanket term for harmful computer programs. Hackers use this to steal, delete, or encrypt your data, as well as spy on your online activity without permission.
Data breach. Confidential, sensitive information such as financial data and personal information is accessed, stolen, and used without the system owner's knowledge or authorization.

 
How to protect yourself
Here are some simple but effective ways to avoid becoming a victim of cyber fraud.
​​​​​Use strong passwords. Avoid passwords that contain personal information such as important dates or names. Instead, use passwords that contain a combination of numbers, special characters, and both uppercase and lowercase letters. Change your passwords frequently, and never use the same password for your online accounts.

 

Don't open email attachments or links from unknown sources. Exercise caution when receiving unsolicited emails. Links and attachments could download malware to your computer or mobile device. If you receive messages claiming to be your bank and requesting information, do not respond or click on any links. Instead, visit your bank's website or call them directly to verify.
Keep your software updated. Regularly update your operating software and anti-virus software. When downloading applications or any other software, only do so from trusted platforms. 
Always look for the lock. A lock icon in the browser bar means that the website uses SSL (secure sockets layer) encryption. The URL should also start with "https" and not "http." While this does not guarantee that the website is 100% safe, it does mean it's more secure.

 

Turn on two-factor authentication. Add an extra layer of security to your digital life with two-factor authentication. To access an account, you will have to provide your password plus another form of verification, such as a special code sent to your phone.

 

Be careful about what you share on social media. Don't leave crumbs for criminals to follow. Posting about vacation plans or sharing personal details makes you more vulnerable both in the physical world and online. Update your privacy and security settings on your social media accounts. 
Here's a video of a former National Security Agency (NSA) hacker sharing his five tips to avoid being a victim of cybercrime.
Digital technologies have enabled us to shop, work, learn, and manage our finances from home or on the go. While it has made life more convenient for many of us, we must remain vigilant about practicing good cybersecurity habits.
As one of the Top 20 EMS companies in the world, IMI has over 40 years of experience in providing electronics manufacturing and technology solutions. 
At IMI, we believe that humanity drives technology, and we direct our passion at solutions that enhance our way of living.  With more than 400,000 square meters of factory space in 22 factories across 10 countries, we are positioned to build your business on a global scale.
Our proven technical expertise, worldwide reach, and vast experience in high-growth and emerging markets make us the ideal global manufacturing solutions partner. 
Let's work together to build our future today.
Other Blogs