April 8, 2020
#IMalasakit: Our IMI Front Liners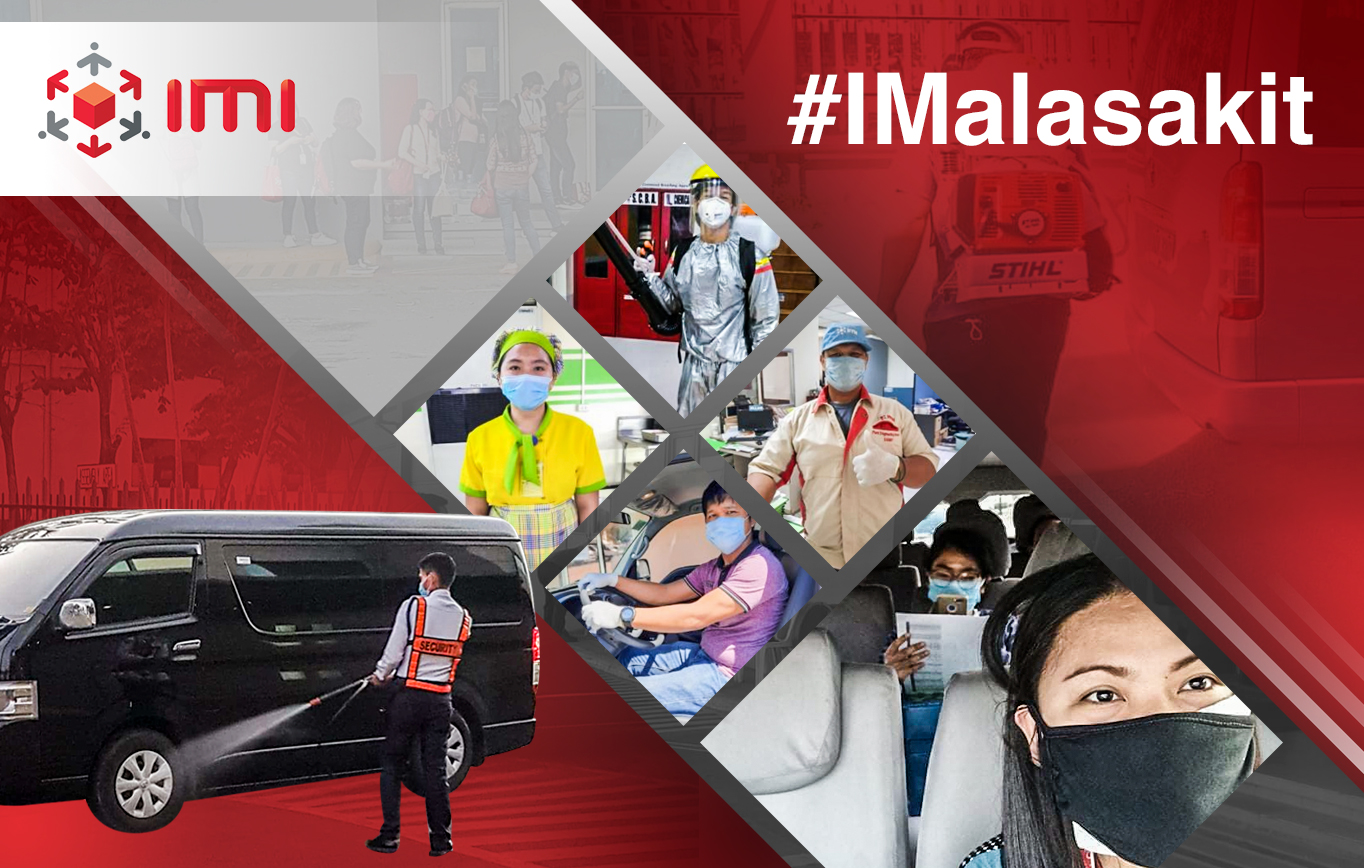 "Malasakit" is a Filipino word that has no direct English translation. In his column for the Philippine Daily Inquirer, economist and professor Cielito Habito gives an approximate definition: "care for something (someone) like it were one's own." He goes on to say that true malasakit moves beyond thought and towards action: the concern, compassion, and sense of stewardship that one feels translates into doing good for others.
In the past weeks, the Filipino spirit of malasakit has shone brightly as we face the COVID-19 pandemic. Both the government and private sectors have rallied to protect the most vulnerable in our communities. Fashion designers are producing personal protective equipment (PPE). Architects are designing quarantine centers. Innovators are producing everything from face shields and isolation screens to testing booths and aerosol boxes for intubations. Restaurants both big and small are delivering meals to hospitals. Local government units (LGU) have created mobile fruit, vegetable, and meat markets.
In addition to the regular assembly and installation of printed circuit boards, employees of IMI Czech Republic have been producing 80 to 100 face masks per daily shift to help curb the spread of the COVID-19 virus, sharing these face masks with employees and members of the nearby communities. "We use 100% cotton. We bought fabrics from an ordinary textile shop and thanks to the solidarity among the people in the community, we received a good number of cloth donations to make more," said Damian Rybak, general manager of IMI Czech Republic.
Now, more than ever, we see how we are all connected: every part is crucial for the whole. As a global technology solutions company with manufacturing plants all over the world, we know this all too well—and our #IMalasakit employees and management have stepped up to the plate.
As our production employees, supervisors, and managers continue to come to work, we continue to implement preventive measures against COVID-19. Social distancing is applied in all employee transport vehicles, which are disinfected regularly. Handwashing stations and mist disinfection booths have been placed in all building entrances. To support operations, many of our operators, security and transportation personnel have chosen to stay in our facilities. We are providing our employees with staff housing, hygiene products and facilities, meals, and laundry services.
Everyone is pitching in and doing their part—being a hero. Whether in the front lines or at home, we are all doing what we can to flatten the curve, deliver essential services, and fight this pandemic. Let's continue to support, sustain, and encourage those around us. Stay safe!
Other Blogs