December 15, 2020
Industry 4.0: Skills for the Future of Work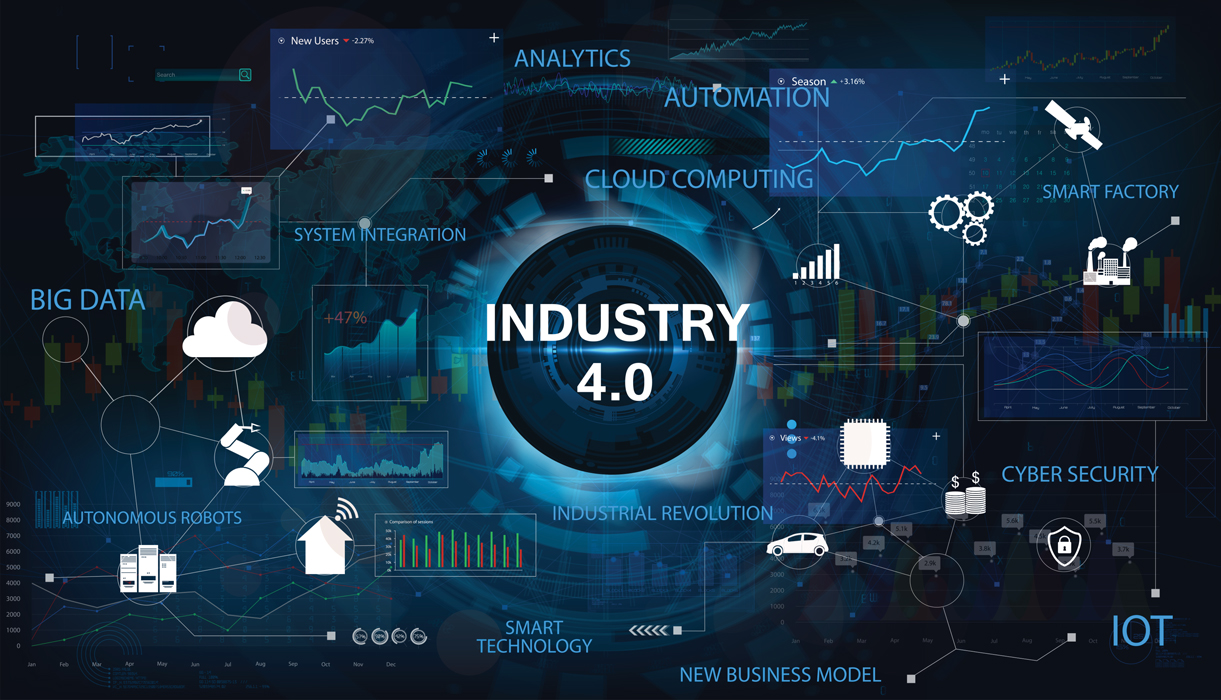 Industry 4.0 is here, and it's changing how we do business. Find out how to prepare your company—and your people—for the future of work.
From automation and big data to artificial intelligence (AI) and robotics, the technologies ramping up the next great Industrial Revolution are here. The question is, do your employees have the skills and strengths required by Industry 4.0's workplace? All these new technologies will not be maximized and optimized by an organization if their employees do not develop the skills needed to utilize them.
Tech and talent: a skills mismatch
Given the fast-paced acceleration of digital adoption and transformation, many organizations are falling behind in terms of finding and equipping their talent with the right skills and knowledge. 
There are four reasons for this skills gap, as enumerated by HR consulting firm Randstad:
The rise of automation. According to The Future of Jobs Report by the World Economic Forum, automation will disrupt 85 million jobs by 2025. Automation in the workplace will enable employees to take on more strategic and high-level roles—provided they have the skills to assume them.
New technologies mean new skills. All these new technologies such as AI, data analytics, blockchain, and robotics require corresponding skills—all of which are new and in short supply. 
Emerging roles. As technologies become more advanced, new roles will develop to supervise, program, and troubleshoot machines. According to the World Economic Forum, 97 million new roles may emerge that are more adapted to "the new division of labor between humans, machines, and algorithms".
The development of more technologies. Because we cannot predict what new technologies will be developed, we can't foresee what skills those technologies will require.
Bridging the gap
As technology changes the business landscape, companies are in danger of not having the skills to operate effectively in this new era of digital transformation. What can organizations do to ensure that employees are not left behind as we meet the future of work?
A change in mindset
Companies need to shift their strategy from recruiting and retaining top performers to identifying emerging roles and preparing their employees for them. The good news is there has been a five-fold increase in employers providing online learning opportunities to their staff. And despite the global economic downturn, 66% of employers surveyed by the World Economic Forum expect a return on their investment in upskilling and retraining their employees within one year.
A winning combination: technical and transferable skills
Together with technical expertise, transferable skills that enhance one's ability to solve problems, work independently, and collaborate with others are required for the workplace of the future.
Here are the top 10 skills of 2025:
Analytical thinking and innovation
Active learning and learning strategies
Complex problem-solving
Critical thinking and analysis
Creativity, originality, and initiative
Leadership and social influence
Technology use, monitoring, and control
Technology design and programming
Resilience, stress tolerance, and flexibility
Reasoning, problem-solving, and ideation
A shift to Education 4.0
The gap between what is taught in school and what is required at work becomes wider as technology drives rapid changes in how we live and do business. This disparity must be addressed by training the next generation to design, develop, and employ technology. Launching educational programs that are at the intersection of traditional fields will prepare students for interdisciplinary work. Institutions must also do away with rote learning and focus on critical thinking, creativity, problem solving, and technology-enhanced learning.
Industry 4.0 is paving the way for innovation and optimization, enabling organizations to expand the range and reach of their business through digital transformation. With a workforce that is equipped with the right tools and skills, it's full steam ahead towards the future of work.
As one of the Top 20 EMS companies in the world, IMI has over 40 years of experience in providing electronics manufacturing and technology solutions. 
At IMI, we believe that humanity drives technology, and we direct our passion at solutions that enhance our way of living.  With more than 400,000 square meters of factory space in 22 factories across 10 countries, we are positioned to build your business on a global scale.
Our proven technical expertise, worldwide reach, and vast experience in high-growth and emerging markets make us the ideal global manufacturing solutions partner.
Let's work together to build our future today.
Other Blogs