April 16, 2021
Long-Duration Energy Storage: New Tech that Could Lead the Way to a Carbon-Free World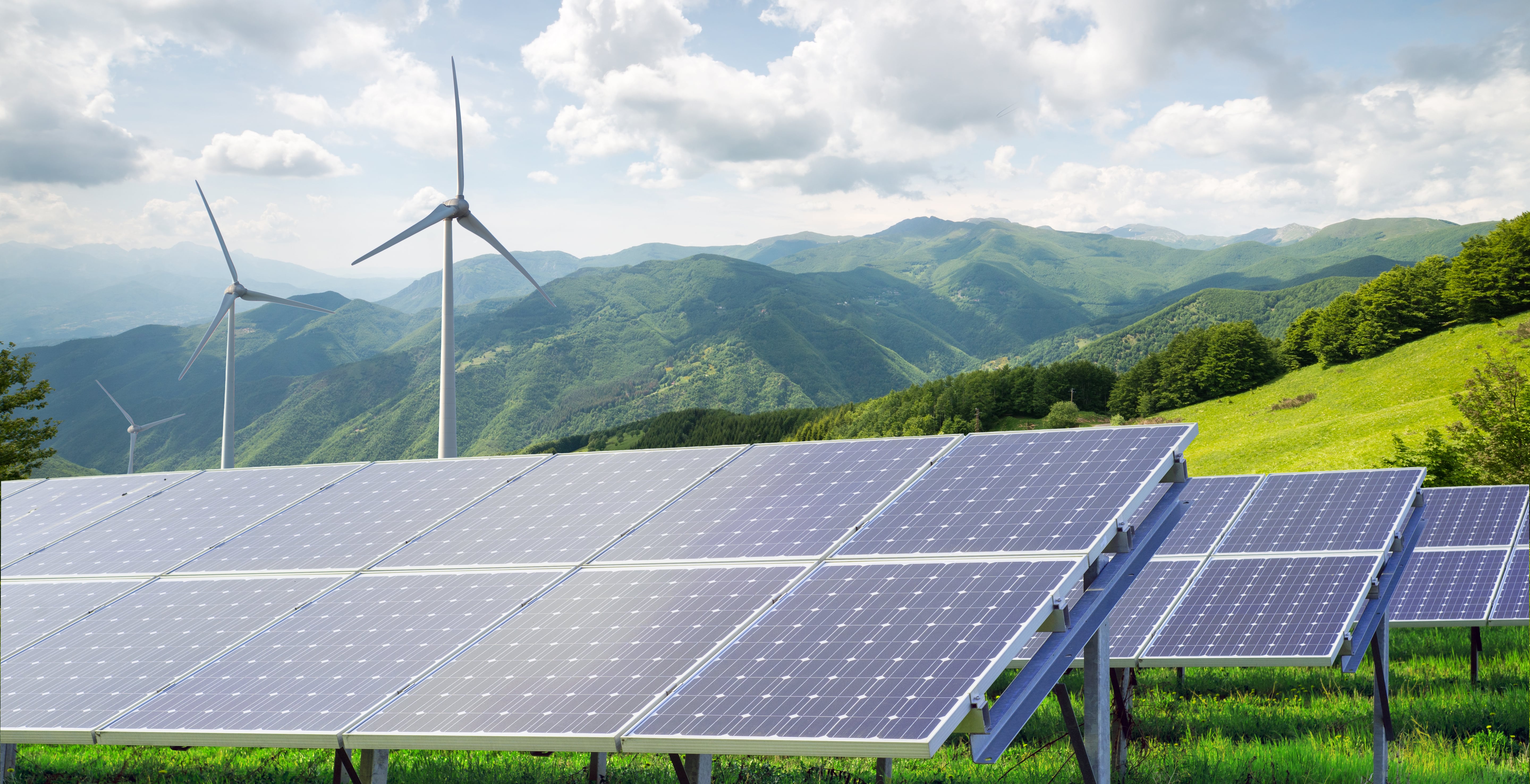 As countries move away from carbon energy to renewable energy, can long-duration energy storage (LDES) power a cleaner and greener future for all?
Committed to reducing or eliminating carbon emissions, many countries are adopting renewable energy sources such as wind energy and solar power. But, the weather can be fickle. The sun won't always be out, and the wind isn't always blowing. How can we bank power for when we need it the most, such as natural disasters and extreme weather emergencies? The answer may be long-duration energy storage (LDES).
In this article, we take a look at what LDES is and how it could enhance grid security, accelerate the integration of renewable energy, and greatly reduce emissions.
What is LDES?
LDES are storage systems that can "discharge for 10 hours or more at their rated power." One of the prevailing options for storing energy is lithium-ion batteries, which control more than 90 percent of the world's battery storage market. However, they can only store up to four hours' worth of energy. And as any gadget owner knows, their capacity to hold a charge lessens over time.
Pumped-storage hydropower (PSH) is another energy storage option that is widely used and has been around for decades. In the United States, it provides 95% of grid storage. According to estimates by the International Hydropower Association (IHA), PSH projects around the world now store up to 9,000 gigawatt hours (GWh) of electricity globally. This type of hydroelectricity storage, though, requires huge financial investments. It may also involve years--even decades--of development.
For the world to achieve its decarbonization goals while balancing power grids and saving surplus energy, we must develop LDES technologies that are innovative, reliable, and affordable. Let's take a look at some innovations happening around the world.
Contenders for LDES technologies
Greentech Media, which is part of the natural resources research and consulting firm Wood Mackenzie, lists some of the most promising LDES technologies.
1. Tower of power: Energy Vault
The Energy Vault solution is inspired by pumped hydro plants that utilize gravity and the movement of water to generate power. But instead of water, the technology uses low-cost, eco-friendly composite blocks. These blocks are stacked and then dropped by a six-arm robotic crane to release power. The system is controlled by cloud-based software.
Here's a video of how Energy Vault works.
In 2019, Energy Vault received a $110 million investment from Japan's SoftBank Vision Fund. According to Greentech Media, it is "the biggest-ever investment in a stationary storage technology startup". Last year, the company was chosen as one of the World Economic Forum's Technology Pioneers of 2020.
2. Liquid air: Highview Power
In this cryogenic energy system, off-peak electricity is used to power an industrial liquefier to produce liquid air. When demand peaks, this liquid air is reheated and transformed into gas, which powers a turbine to create more electricity. The system releases zero emissions in the entire process.
Here's a video of how Highview Power's cryogenic energy system works.
The company has received a $46 million investment from Japanese machinery firm Sumitomo Heavy Industries and a £10m grant from the UK government. Last November, the company broke ground on "the world's largest liquid air battery". It is due to be operational in 2022 and will be able to power up to 200,000 homes for five hours.
3. Advanced compressed air energy storage: Hydrostor
Surplus or off-peak energy is used to produce heated compressed air, which is stored underground, with water being used to maintain the system at constant pressure. When power is needed, hydrostatic pressure forces the air to the surface. It is then heated and expanded by the turbine to generate electricity.
Here's a video of how Hydrostor's technology works:
More banked energy for your buck
As innovators develop LDES systems and utility companies weigh the pros and cons of investing in these emerging technologies, the bottom line comes into play.
Researchers and scientists from Princeton University and the Massachusetts Institute of Technology Energy Initiative (MITEI) may have the answer. In a paper published by Nature Energy, they evaluated the possible cost and performance attributes of future LDES systems. 
"For a comprehensive assessment of LDES technology design and its economic value to decarbonized grids, we evaluated nearly 18,000 distinctive cases," says co-author Aurora Edington, a MITEI research assistant who is now a consultant with environmental consulting firm Cadmus Group.
Their rigorous analysis factored in variations in load, availability of renewable resources, and northern and southern latitude climates. They also used different combinations of LDES technologies and LDES design parameters.
They discovered that LDES technologies can reduce costs by more than 10% if the storage energy capacity costs remained under $20/kilowatt-hour. If storage energy capacity costs are reduced to $1/kWh, savings could increase to 40%.
"People working with LDES can see where their technology fits into the future electricity mix and ask: 'Does it make economic sense from a system perspective?'" says Dharik Mallapragada, a research scientist with the Massachusetts Institute of Technology Energy Initiative (MITEI). "And it's a call for action in policy and investment in innovation, because we show where the technology gaps lie and where we see the greatest value for research breakthroughs in LDES technology development."
Power for a better future
Given its great potential for a cleaner and more resilient electricity grid, countries are embarking on research and development projects to support LDES technology.
In the United Kingdom, the government recently launched a £68 million innovation competition for funding to develop and commercialize longer-duration energy storage technologies.
Last month, the United States Department of Energy (DOE) announced the design and construction of the Grid Storage Launchpad (GSL). This $75 million facility aims to stimulate clean energy adaptation and push the development and implementation of long-duration, low-cost energy storage. Located at the Pacific Northwest National Laboratory (PNNL) in Richland, Washington, the facility will include research laboratories and testing chambers. This will enable researchers and scientists to evaluate prototypes in real-world grid operating conditions.
LDES could reduce--or even eliminate--our dependence on energy sources that harm the environment and increase the value of clean energy. Whether wind or water, liquid or compressed air, it's power we should harness for a better future.
As one of the Top 20 EMS companies in the world, IMI has over 40 years of experience in providing electronics manufacturing and technology solutions. 
At IMI, we believe that humanity drives technology, and we direct our passion at solutions that enhance our way of living.  With more than 400,000 square meters of factory space in 22 factories across 10 countries, we are positioned to build your business on a global scale.
Our proven technical expertise, worldwide reach, and vast experience in high-growth and emerging markets make us the ideal global manufacturing solutions partner. 
Let's work together to build our future today.
Other Blogs