February 5, 2021
Plug into the Future with Electric Vehicles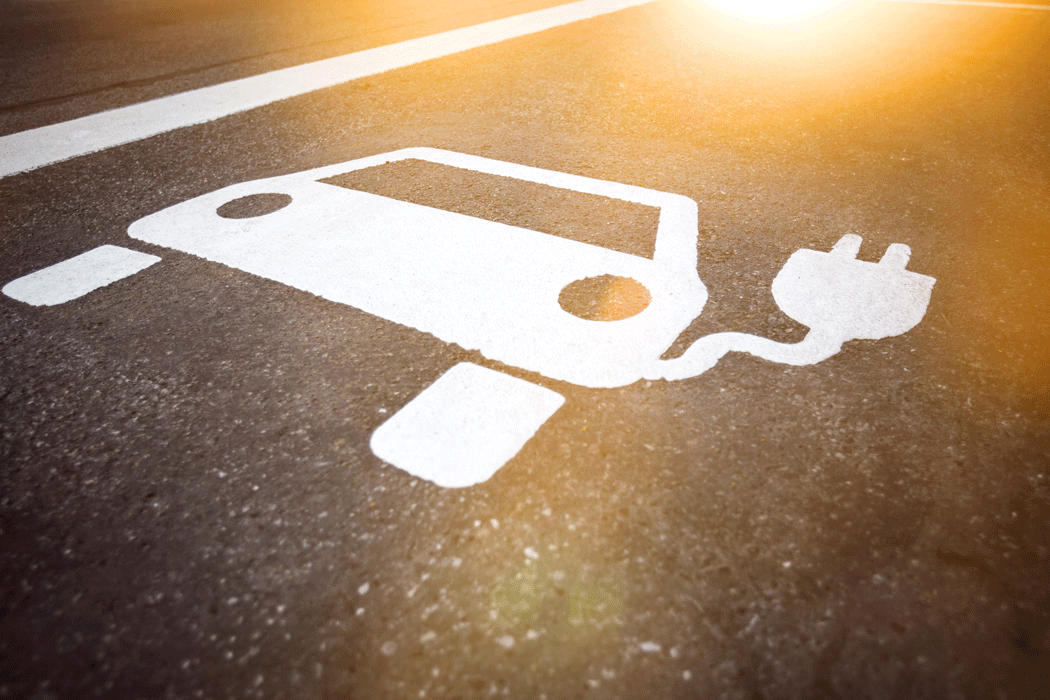 The future is electric. In this article, find out the advantages of electric vehicles (EVs), take a peek at EV concept cars, and get the lowdown on the global EV market.
Tesla CEO Elon Musk bust a move or two at Tesla's multi-billion dollar factory in Shanghai last month. Musk has plenty of reasons to dance: Tesla has begun rolling out Model Y vehicles made and sold in the Chinese factory, which the CEO has called a "template for future growth."
Would an electric vehicle (EV) make you as happy as Musk? Here are several reasons why.
Advantages of owning an electric vehicle
Better for the environment
No exhaust systems mean no carbon emissions. By owning an electric vehicle, you do your part in making our world cleaner and greener. 
Renewable energy
EVs can be powered naturally with renewable energy such as wind, water, and solar. You could install solar panels in your home to power your EV. Plus, electricity is significantly cheaper than gasoline--a natural, but not renewable, energy resource.
Cheaper, less frequent maintenance
Studies show that EV owners spend half as much as owners of gas-powered vehicles. EVs have fewer moving parts, and you don't have to worry about changing your oil, coolant, or transmission fluid. There are no fan belts, timing belts, and other parts to replace.
Peace and quiet
EVs run very quietly, helping reduce noise pollution. Noise pollution from busy roads negatively affects our health--from our blood pressure to our heart rates and even the quality of our sleep. According to the World Health Organization (WHO), noise is the "second-largest environmental cause of health problems".

Perks and benefits
From tax breaks to free parking and toll, many countries reward EV owners. In China, EVs are exempted from driving bans on certain days in megacities. In the United States, EV buyers are entitled to a federal tax credit of up to USD7,500. In Norway, EV buyers do not have to pay purchase or import taxes or 25% VAT. They are also exempted from annual road taxes and have access to bus lanes.
A peek at new models
Mass production of EVs didn't start until the late 1990s, but many automotive companies are making up for lost time. From practical to futuristic, here are some EVs that will be hitting the world's streets.
Aspark Owl
The fastest electric hypercar in the world is now officially on sale. Go from zero to 60 miles an hour in less than six seconds. Hit top speeds of 249mph for a cool USD3.56 million.
Audi e-tron GT 
Fans of Marvel's The Avengers will recognize this vehicle, as it made an appearance in concept-car form. The e-tron GT will be revealed this February 9 via livestream.
Volkswagen I.D. Buzz
Nostalgic design meets new technology with the I.D. Buzz, a fun and modern take on Volkswagen's iconic Type 2 Microbus.
Bollinger B2 
Rough it out in nature without polluting it. The Bollinger B2 is a battle-ready pickup with 614 horsepower and 688 lb-ft of torque. It can tow up to 7,500 pounds and carry a payload up to 5,001 pounds.
Sparking  a revolution in mobility
When it comes to electric vehicles, some countries are clearly leading the charge.
The most electric vehicles per inhabitant: Norway
While China is the country with the most electric cars at nearly 1.8 million, if we factor in the country's population, Norway takes the crown. The European country has 55 electric cars per 1000 inhabitants. Tax incentives, free toll, free parking, and use of bus lanes are some of the perks that Norwegians get when they own an electric vehicle.
The most number of fast-charging stations: South Korea
With 3,910 charging stations for the country's 110,714 kilometers of roads, South Korea has an average of one charging station every 28.3 kilometers.
The most potential: France
In a recent study conducted by international consulting firm OC&C, 46% of French respondents said they are likely or definitely going to buy an electric or hybrid vehicle the next time they replace.
Around the world, some governments are planning to ban the sale of new petrol and diesel vehicles between 2025 and 2030. In the United States, General Motors will air two commercials featuring electric vehicles during the Super Bowl. The streets of tomorrow are set to look greener and cleaner, and IMI is part of that electrifying future.
"Within the Ayala group, we have chosen to invest in the manufacturing and localization of selected technologies that are aligned with these macro and industry developments, such as in electric mobility, connectivity and IoT, and smart energy," said Arthur R. Tan, President & CEO of AC Industrials and CEO of Integrated Micro-Electronics, Inc. (IMI).
As one of the Top 20 EMS companies in the world, IMI has over 40 years of experience in providing electronics manufacturing and technology solutions. 
At IMI, we believe that humanity drives technology, and we direct our passion at solutions that enhance our way of living.  With more than 400,000 square meters of factory space in 22 factories across 10 countries, we are positioned to build your business on a global scale.
Our proven technical expertise, worldwide reach, and vast experience in high-growth and emerging markets make us the ideal global manufacturing solutions partner.
Let's work together to build our future today.
Other Blogs