February 23, 2021
Recycling: Success Stories from around the World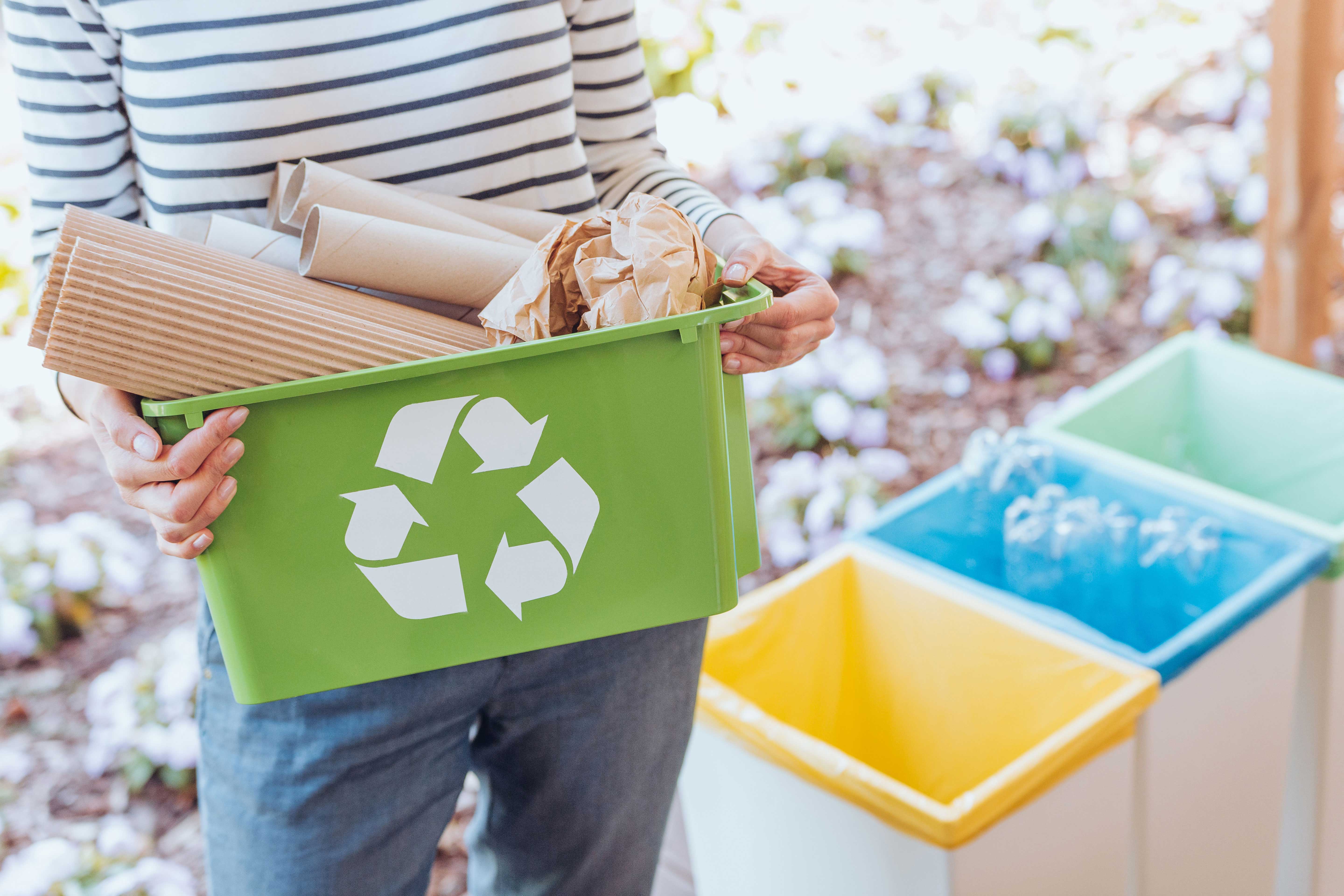 Waste is the whole world's problem, and the 3Rs (reduce, reuse, and recycle) are the solution. Which countries are winning the war on waste, and what strategies have made them successful?
According to 2018 statistics from the United Nations, 11.2 billion tons of solid waste are collected every year, contributing to about 5% of global greenhouse emissions. In the same year, the World Bank reported that without swift action, global waste will "increase by 70% on current levels by 2050."
These are sobering figures, and some nations are going above and beyond to reduce, reuse, and recycle, making waste generation and management as sustainable as possible.
In 2018, environmental consultancy firm Eunomia Research and Consulting, together with the European Environmental Bureau, published a report analyzing municipal waste recycling data from around the world.
In the realm of recycling, which countries reign supreme? 
The Top 5 Countries for Recycling
According to Eunomia, the top nations had the following recycling strategies in common:
Strong government policies 
Financial incentives
Funding for recycling programs
Clear policy objectives and performance targets
"It's important to note this research has been carried out so we can identify who the real leaders in recycling are, to share best practice by shining a spotlight on what these countries are doing," says Rob Gillies, report author and managing consultant at Eunomia.
Let's take a closer look at how these top five countries are getting recycling right.
1. Germany (56.1%)
In 1990, the rising tide of packaging waste was overwhelming the European nation. The following year, Germany's Packaging Ordinance was entered into force. It made packaging waste management and product stewardship the responsibility of packaging producers. The first country to do so, their efforts have put them at the top spot.
Manufacturers created Der Grüne Punkt (The Green Dot). Aside from the municipal waste disposal services, the manufacturers themselves collect used sales packages nationwide.
With the German Packaging Act of 2019, companies must pay a recycling fee for their packaged products. The main goal of this law is to prevent or reduce the impact of packaging waste, as well as encouraging retailers to use eco-friendly packaging.
2. Austria (53.8%)
In 2015, the Bavarian nation had a landfill rate of only 3%. Their secret? The Landfill Tax. 
With this law, landfill operators pay a tax based on the tonnages of their waste and the type of landfill. Also, waste that has a total organic carbon (TOC) emission rate of more than five percent was banned from landfills in 2004. This prevented any packaging from ending up in the ground.
The Environmental Protection Agency (EPA) of Ireland cites two major reuse programs in Austria as best-practice examples:
Reuse and Repair Network (RepaNet). As its name suggests, RepaNet is a network of organizations promoting repair and reuse. The organization, which is made up of waste management associations, repair companies, and reuse shops, employs socially disadvantaged individuals. Committed to a highly sustainable circular economy, it connects, consults, and informs stakeholders about re-use.
ReVital. A network of drop-off centers, processing plants, and outlets, ReVital collects reusable goods such as electrical appliances, furniture, and sports equipment. These goods are processed, refurbished, and then sold at affordable prices.
Like Germany, Austria also operates a producer-responsibility model. One of the most well-known is Altstoff Recycling Austria (ARA). Established in 1993, it offers compliance services, customized waste management solutions, and packaging design. It collects, recycles, and recovers more than 800,000 tons of packaging waste annually, saving 620,000 carbon dioxide equivalents (CO2e) per year.
Last March, manufacturers in Austria were banned from importing and selling certain types of plastic bags. Starting June 2020, retailers could no longer issue plastic bags to their customers.
3. South Korea (53.7%)
South Korea, the only non-European country in the top five, had to find new solutions when China banned the import of plastic recyclables.
No longer profiting from it, 48 South Korean recycling firms stopped collecting plastic and foam wastes. The trash piled up on Seoul's sidewalks for two weeks, until the government extended financial assistance to the recycling companies.
The crisis forced South Korea to change its strategy. Instead of simply exporting its plastic waste, it has made huge strides in local recycling while reducing plastic consumption.
In 2018, the government enforced regulations to reduce public waste and increase the domestic recycling rate from 34% to 70% by 2030. It has banned single-use plastic bags in all major supermarkets, as well as PVC and colored PET bottles, which are difficult to recycle.
It also aims to ban plastic straws and disposable cups completely by 2027. No small feat for a country that is home to more than 80,000 coffee shops, it reflects the government's commitment to reducing plastic waste.
4. Wales (52.2%)
It may be the smallest country in the top five, but Wales packs a punch in the battle against trash.
In its report, Eunomia cited the country's "political leadership and investment" as the key to Wales outperforming many larger European countries.
The Welsh government set mandatory recycling targets for local administrations. At the same time, it has provided financial support of over £1 billion since 2000. This has helped local administrations invest in recycling collection services.
The result? According to a 2019 government report, 99% of households have their food waste collected. Municipal waste is processed to power homes: 400,000 tons of it, which is enough to power 80,000 homes. Because of these efforts, the country has reduced greenhouse gas emissions from waste by 60%.
Committed to becoming a circular economy, it aims to achieve 100% recycling and zero waste by 2050.
Switzerland (49.7%)
Rounding off the list is Switzerland, and one of their top strategies is, fittingly enough, all about the money.
With the "polluter pays" principle, whoever creates trash that cannot be recycled must pay for its disposal. Because this principle applies to both businesses and households, everyone is encouraged to minimize waste and opt for recyclable materials.
The government provides official bags for the collection and waste disposal of non-recyclable materials. These bags come in different sizes and with corresponding costs based on weight. Bags for landfill waste are also taxed by the government.
There are more than 16,000 collection points for recyclable materials in Switzerland, making it incredibly easy and convenient for citizens to drop off everything from batteries and household appliances to bicycles and aluminum packaging. 
On average, a Swiss resident produces over 700 kilograms of waste per year. It is one of the countries with the highest per capita waste production in the world. 
However, the country recycles more than half of it, thanks to an efficient recycling system and influencing behavior through the "polluter pays" principle. In 2019, Switzerland recycled 94% of glass products, 92% of tin cans, and 83% of PET bottles. It recycled over 100,000 tons of electronic appliances and over 50,000 tons of textiles and shoes.
A commitment to environmental sustainability
Everywhere we are in the world, IMI is doing its part to protect the environment, supporting United Nations Sustainable Development Goals (SDGs).
In addition to supporting UN SDGs, all our manufacturing sites across continents adopt international management systems standards on environmental management systems through ISO 14001. 
In 2019, IMI Philippines achieved 98.20% of waste recovered diverting to municipal landfill through the reduce-reuse-recycle (3R) programs. We ensure the proper disposal of waste materials or chemicals through accredited haulers, treaters, and recyclers. 
By 2030, IMI will promote inclusive and sustainable industrialization by demonstrating manufacturing value add of USD1 billion across all IMI locations including developing countries where we operate. 
We are committed to promoting sustainability in the truest sense of the word, striking a balance between people, planet, and profit. In this one world that we all share, we believe it is both possible--and our responsibility--to foster economic growth while safeguarding the earth.
As one of the Top 20 EMS companies in the world, IMI has over 40 years of experience in providing electronics manufacturing and technology solutions. 
At IMI, we believe that humanity drives technology, and we direct our passion at solutions that enhance our way of living.  With more than 400,000 square meters of factory space in 22 factories across 10 countries, we are positioned to build your business on a global scale.
Our proven technical expertise, worldwide reach, and vast experience in high-growth and emerging markets make us the ideal global manufacturing solutions partner. 
Let's work together to build our future today.
Other Blogs