May 21, 2021
Six Apps to Get Organized ASAP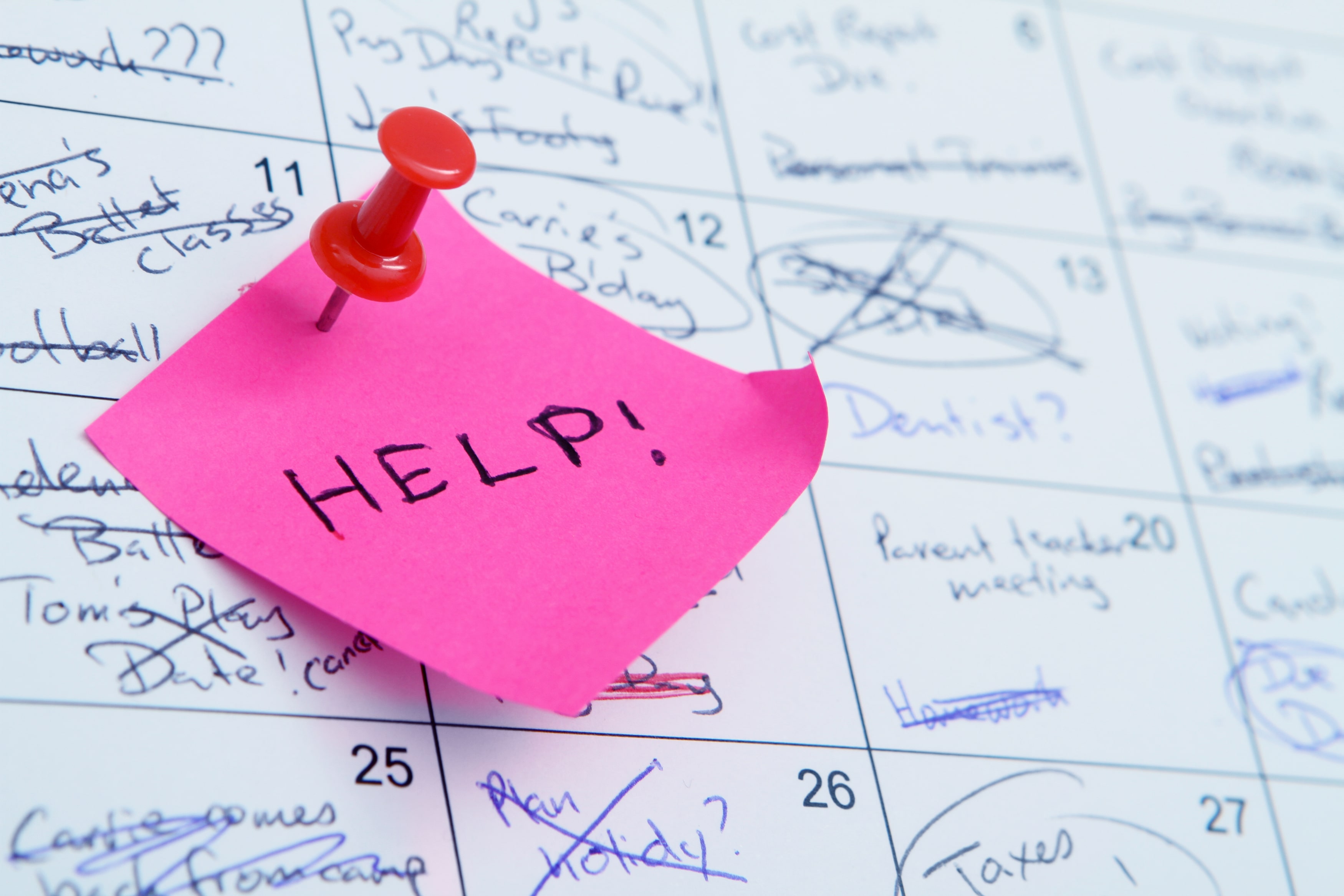 Make technology work for you with these organizational apps.
Juggling both your personal and professional responsibilities--especially amid a pandemic--can be overwhelming. Stay focused and productive with these organizational apps.
Organize your to-do lists: Todoist
With its clean and easy-to-navigate interface, Todoist is a popular option for making, organizing, and completing to-do lists for the different aspects of your life. 
Assign categories, priority levels, and due dates for everything from household chores to urgent work responsibilities. You can search through your tasks using filter options or browsing labels.
The app has a "Projects" section for organizing tasks and delegating them to a team or household member. Todoist also lets you set productivity goals and track your progress.
Organize your projects: Trello
Trello is a visually appealing and customizable digital bulletin board for project management and collaboration. A Trello board lets you organize information and tasks and track your progress. You can create several lists on one board, and these can be categories or workflow steps. You can then add cards to each list and include important information related to each task, such as file attachments, due dates, checklists, the assigned team member, and comments. 
Organize your notes: Evernote
This cloud-based note-taking app lets you choose from various templates for work, school, and life. You can then add images, audio, scans, and scanned documents to your notes, which you can share with your team members. With its web clipper function, you can save website screenshots and save them directly to your account. Powerful search options--by tag, attachment, PDF, URL, and more--help you find the note you need faster.
Organize your physical documents: Stack
With Stack, you can scan receipts, bills, and other documents into your phone. The app will automatically crop the document, name it for you, and suggest the right category or "stack" to store it in. It also identifies important details in your document and uses that for document searches. Stack backs up all your documents to the cloud, and you have the option to save a copy to Google Drive.
Stack is currently only available in the United States on Android. Here's hoping that changes soon!
Organize articles you want to read later: Pocket
The World Wide Web has more informative and fascinating articles than there are minutes in a day. With this read-it-later app, you don't have to worry about missing out. Pocket lets you save articles, videos, and images in an organized way, so they're ready to view when you are. The app saves the articles in a clean, easy-to-view layout that you can customize with color schemes and font choices. It also has a listening feature, turning any content into a podcast--perfect for multitaskers who want to learn while they cook, work out, or commute. Your curated content is kept in sync across all your devices and available offline, so you can read--or listen--any time.
Organize your travel: TripIt
Forward any trip-related confirmation email--flights, hotel reservations, car rentals, tours--to a specific email address, and TripIt creates a master itinerary that you can access offline. You can also upload documents such as your boarding pass, digital passport QR codes, photos, and PDFs to your travel plans, so everything you need is in one place. During your trip, you can view your itinerary on an interactive map, get driving directions, and find out the closest restaurants, ATMs, and parking. Upgrade to TripIt Pro and you'll get real-time flight status alerts, interactive airport and terminal maps, and security wait times.
Striking the perfect work-life balance for you
This article has focused on helping you become more organized and productive. But, your physical and emotional well-being is just as important--especially as most of us now live where we work and work where we live. Here are some tips for maintaining a healthy work-life balance at home.
As one of the Top 20 EMS companies in the world, IMI has over 40 years of experience in providing electronics manufacturing and technology solutions. 
At IMI, we believe that humanity drives technology, and we direct our passion at solutions that enhance our way of living.  With more than 400,000 square meters of factory space in 22 factories across 10 countries, we are positioned to build your business on a global scale.
Our proven technical expertise, worldwide reach, and vast experience in high-growth and emerging markets make us the ideal global manufacturing solutions partner. 
Let's work together to build our future today.
Other Blogs