March 23, 2021
Social Media: Your Virtual Storefront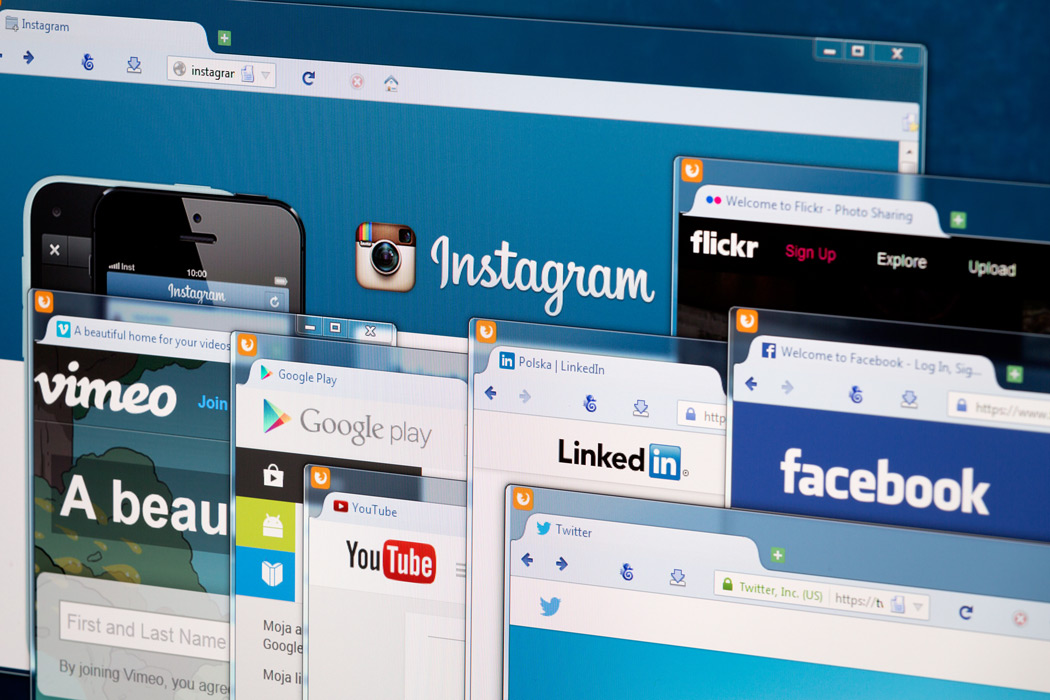 The past year has seen the rise of the home business, with cooks, bakers, gardeners, and crafters taking to social media to sell their wares. Here's a practical guide to maximizing social media to promote your home enterprise.
Social media is free, and everyone from your grandmother to the twentysomething yuppie next door is on it. If you want to inexpensively market your business in a space that caters to all demographics, social media is the way to go.
In this article, find out the key benefits of social media for small businesses. Learn how to develop your social media strategy, and know what tools can help you manage your social media accounts.
Why you need social media for your business
There are now 4.2 billion active social media users around the world, making up more than 53% of the global population. The average social media user spends 2 hours and 25 minutes on social media channels every day.
They could be spending a huge chunk of those 2 hours and 25 minutes interacting with and buying from your business. In this time of social distancing, social media is key to safely and effectively engaging with your customers. With social media, you can:
Generate brand awareness on a shoestring budget. With social media, you can quickly and inexpensively spread information about your business. It's an opportunity to introduce your product or service to new customers, give them a sense of your brand identity, and generate leads.
 
Increase website traffic. You can use social media to direct customers to your website, so they can know more about your products and services. You won't have to rely solely on your Google Search ranking.
 
Directly sell your products and services to your primary audience. Called social commerce, you can sell your products on social media platforms like Instagram and Facebook. And as shoppers stick with digital habits, social commerce is set to revolutionize the eCommerce industry. Experts predict that the global social commerce market is poised to reach USD604.5 billion by 2027.
 
Build and nurture relationships with your customers. That's why it's called "social" media. It's a way to inform, respond to, and connect with customers both new and old. Making them more emotionally connected will humanize your brand and make them feel like they're part of a community.
How to develop a social media strategy for your business
You know the why. Now, let's talk about the how. Here are five steps to make social media work for you.
 
1. Start with a plan.
What do you want to get out of social media? While these social media tools are free, the time and effort you spend on these platforms are not. You want to make sure that you have a strategic social media plan that supports your business objectives. 
Get SMART about your social media goals: make them specific, measurable, attainable, relevant, and timely objectives that will have a real impact on your business.
The social media goals you set will determine your content strategy.  For example, if you want to build brand awareness, don't focus solely on promotional posts. Instead, create content that emphasizes your brand personality and values first. If your goal is to generate leads and sales, then you should alert customers about new products or promos. On the other hand, if you want to boost community engagement, consider user-generated content such as customer testimonials, photos, and videos. Creating polls, asking questions, and holding contests are other good options.
 
2. Know your target audience.
Social media for business is effective because you can micro-target your audience. But, you have to know who they are first, as well as which social media channels they're active in.
Research on your target market will help you know what, when, and where to post. This way, you can focus your efforts on your core audience. You can then create content for specific social media platforms to get more bang for your buck.
Here are the social media demographics for 2021. For more in-depth analysis of each social media platform, check out this article by Sprout Social.
3. Focus on metrics and KPIs that affect your bottom line. 
Whatever business you're in, your approach to social media should be driven by numbers and data--analyzing figures through the lens of your business goals.
Go beyond "vanity" metrics such as likes, shares, and retweets. Instead, focus on data that not only shows your investment in social media is paying off but will also help you make smart, data-driven decisions in the future.
Many social media platforms offer free analytics tools to help you track your performance. There are several social media metrics to track, but here are some you should consider.
Reach. How many unique users saw your post?
 
Engagement. How much and how often are audience accounts interacting with yours?
 
Connections. Is your circle of friends, fans, or followers growing? 
 
Referrals. Which social media platform led the user to your website?
 
Conversions. Did a user visit a social media platform and then purchase something from your site? 
 
These metrics will give you an overview of your current performance and help inform your future efforts.
 
4. Create engaging social content.
Now that you know your social media goals, preferred platforms, and performance metrics, let's focus on your content strategy. What type of content should you publish? Here are some ideas to get you started.
Short-form video. Anyone with a smartphone can take high-quality videos, so maximize the tech at your fingertips. Take your customers behind the scenes of your business, showcase your latest project or creation, or do a quick demo on how to use your product. The best part about video content is that you can repurpose them for different platforms. For example, the entire video can be posted on your YouTube channel, while snippets can be posted on your Instagram Stories and Facebook page.
 
Curated content. Find great content relevant to your audience and share it (with credits to the owner, of course!). For example, if you're selling plants and gardening tools, you could share an article on the best plants for purifying indoor air. If you're an interior designer, you could share industry news on the latest design trends--from colors to materials to styles. Just make sure you link to trustworthy sources, do a fact check, and tag your source in the post. Also, personalize the post by briefly explaining why the content is valuable and any insights you may have. This way, you're not simply forwarding information to your audience.
 
Contests. We're all competitive by nature, making contests an effective way to boost engagement. From "Like or comment to win" to "Caption this" to "Share or retweet to enter", there are many simple ways to get your followers fired up.
 
Need more suggestions? Check out these articles:
5. Be timely with your social posts--and your responses.
There are seemingly endless possibilities when it comes to content--and that can be overwhelming. Stay on top of everything by creating a social media calendar. Once you've finalized your calendar, you can create social posts beforehand and use scheduling tools to post them automatically at the right time. 
When it comes to communication, social media is a two-way street. According to research, 40% of consumers expect a response within the first hour of reaching out to social media, while 79% expect a reply in the first 24 hours. When your followers make an effort to reach out to your brand--whether in the comments section or a direct message--don't leave them hanging. 
Productivity tools for social media marketing
If yours is a fledgling business, chances are, you don't have a social media marketing team backing you up. Take advantage of digital tools to automate, simplify, organize, and enhance your work. 
Here are some options.
Full-service social media management tool
Scheduling
Content curation
Visual content creation
Quality over quantity
It's better to have ten active followers than a hundred ghost followers.  One engaging video post is better than three lackluster updates. It's more effective to have three active, well-managed social media platforms than seven neglected ones. 
While the sheer number of social media post types and ideas can be overwhelming, it's more important to narrow your focus and efforts. This way, you can create high-value, high-quality content that lets you nurture strong relationships with your audience. An honest, informative, and personal approach will endear you to your followers. A strong, positive social media presence can help you grow your business and increase customer loyalty.
 
As one of the Top 20 EMS companies in the world, IMI has over 40 years of experience in providing electronics manufacturing and technology solutions.
At IMI, we believe that humanity drives technology, and we direct our passion at solutions that enhance our way of living.  With more than 400,000 square meters of factory space in 22 factories across 10 countries, we are positioned to build your business on a global scale.
Our proven technical expertise, worldwide reach, and vast experience in high-growth and emerging markets make us the ideal global manufacturing solutions partner. 
Let's work together to build our future today.
Other Blogs