May 11, 2021
The New Era of Live Music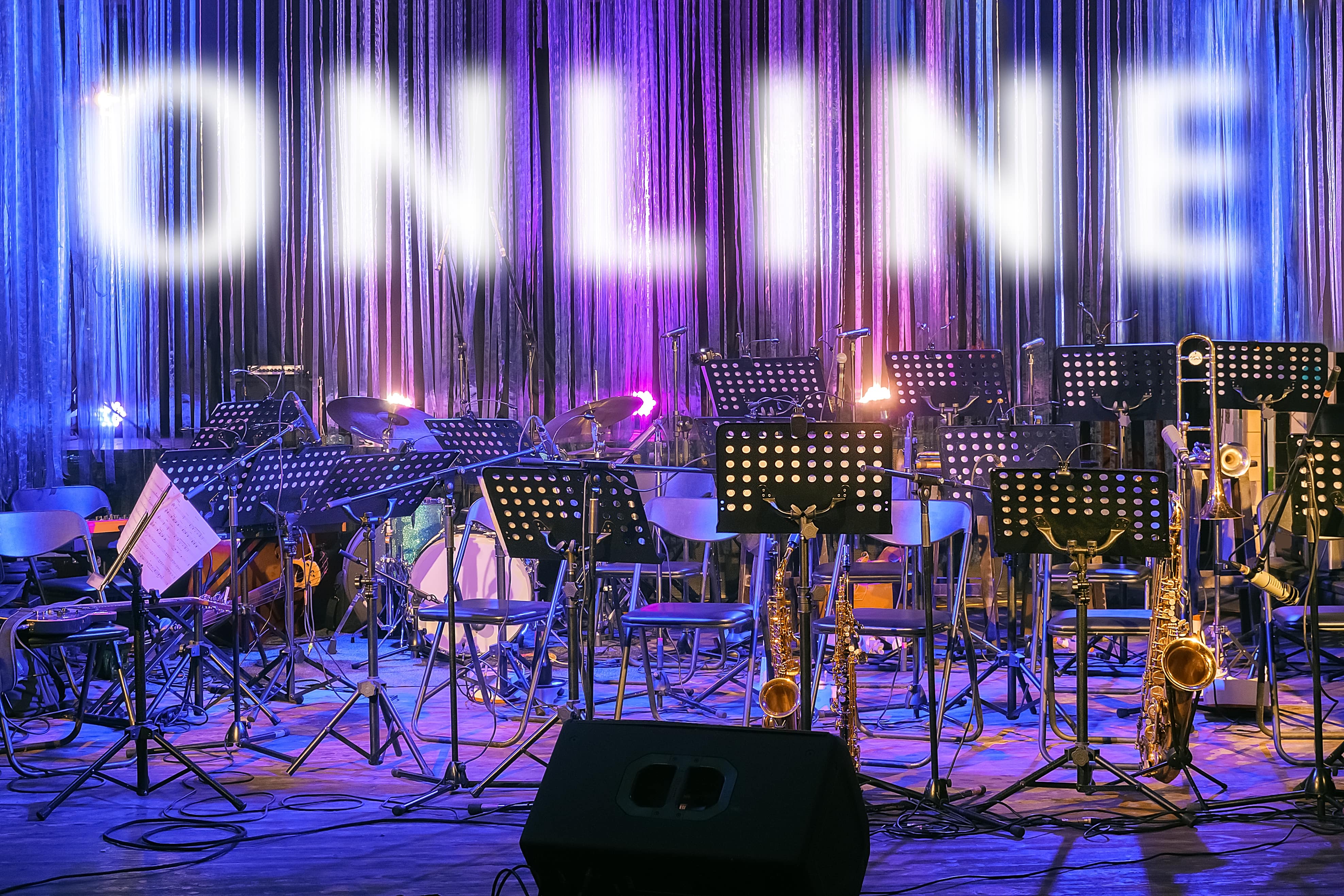 The cancellation of concert tours has left fans around the world with a music-shaped hole in their lives--and artists turning to technology to usher in the future of live entertainment.
The live event industry took a staggering hit in 2020, losing more than USD30 billion in revenue. Musicians around the world rallied, bringing hope and comfort to audiences with live-streamed concerts--proving the power of music to heal. 
As COVID-19 continues to be a reality, music and technology are coming together to revolutionize the entertainment industry. Let's take a closer look at the rise of live-streaming and virtual events, and what the intersection of tech and music means for the future of entertainment.
Live-streaming: keeping the connection alive
Live streams and virtual events have traditionally been a special, intimate setting for artists to connect with their fans. But, early in the pandemic, it took centerstage for musicians who lost their major source of revenue: concert tours.
Last year, live-streamed concerts increased nearly 300% between June and November 2020, with tickets and merchandise generating USD600 million in revenue that year. 
According to a recent report by MiDiA Research, "Live streaming has vast potential – not in some binary live music replacement equation, but instead as a new video format. In fact, live streaming could be to live music what pay-TV is to sports, creating in the long run a market that is even bigger than the core business."
With live-streamed music performances, obstacles such as visas, schedules, and budgets are far easier to overcome. Check out these websites for summer concerts, all within clickable reach!
Animation and virtual reality: the new music arena
With 2021 shaping up to be another year of social distancing, many artists are looking for options beyond living room concerts--and turning to technology for the answer. Let's take a look at how some musicians are staging high-tech concerts.
Diving headfirst into the surreal, American rapper Travis Scott held a concert inside the popular video game Fortnite. An asteroid crashed into the ground, Scott turned into a cyborg, and everyone was submerged in water. More than 12 million people tuned in for the premiere, with each player customizing their appearance and waging battle against each other across an island. Scott reportedly grossed roughly USD20 million for the digital event, much more than what his concerts typically gross.
"It was an opportunity to go to the max, to create a world that permits won't let you do, fire marshals won't let you do, building codes won't let you do," Scott told Forbes. "To have unlimited fun."
Here's a video of the digital event:
Last October, Billie Eilish performed a global pay-per-view virtual concert aptly named Where Do We Go? The Livestream. Eilish had the answer for fellow musicians: a blend of music and technology. Using extended reality (XR) to fuse reality with virtual environments, the concert featured Eilish singing among the stars and sitting on the ocean floor before being eaten by an animated shark. 
Here's a video of Eilish performing the song ilomilo during the concert.
In the land of K-pop, artists are revolutionizing live concerts through real-time communication with their fans and augmented reality (AR) technology. Fans get to chat with their K-pop idols during concert breaks and view spectacular digital effects that would not be possible during a live, offline concert. 
"It seems like the K-pop industry stepped up from a one-way experience of listening to good music to a whole new interaction experience," SuperM concertgoer Jiyun Choi told ABC News. 
Check out this in-depth look at K-pop virtual concerts by The Wall Street Journal.
Music with no barriers
"If (someone can) go to a show (they) always will," Steve Hancock, co-founder of MelodyVR, told CNN Business. "But for all of the limiting factors as to why people can't get to live shows, be it geographical restrictions, age restrictions, or cost...we realized there might be an opportunity to smash all those barriers and truly globalize music."
Moving from the physical space to cyberspace, musicians can create a stronger--and immediate--connection with fans across the globe. Blending the physical world with the virtual, they can design and perform concerts that can leave fans breathless, inspired, and deeply moved. The COVID-19 pandemic may have confined us to our homes, but digital technology has liberated us.
As one of the Top 20 EMS companies in the world, IMI has over 40 years of experience in providing electronics manufacturing and technology solutions. 
At IMI, we believe that humanity drives technology, and we direct our passion at solutions that enhance our way of living.  With more than 400,000 square meters of factory space in 22 factories across 10 countries, we are positioned to build your business on a global scale.
Our proven technical expertise, worldwide reach, and vast experience in high-growth and emerging markets make us the ideal global manufacturing solutions partner. 
Let's work together to build our future today.
Other Blogs