February 11, 2021
What the World Can Learn from Chinese Apps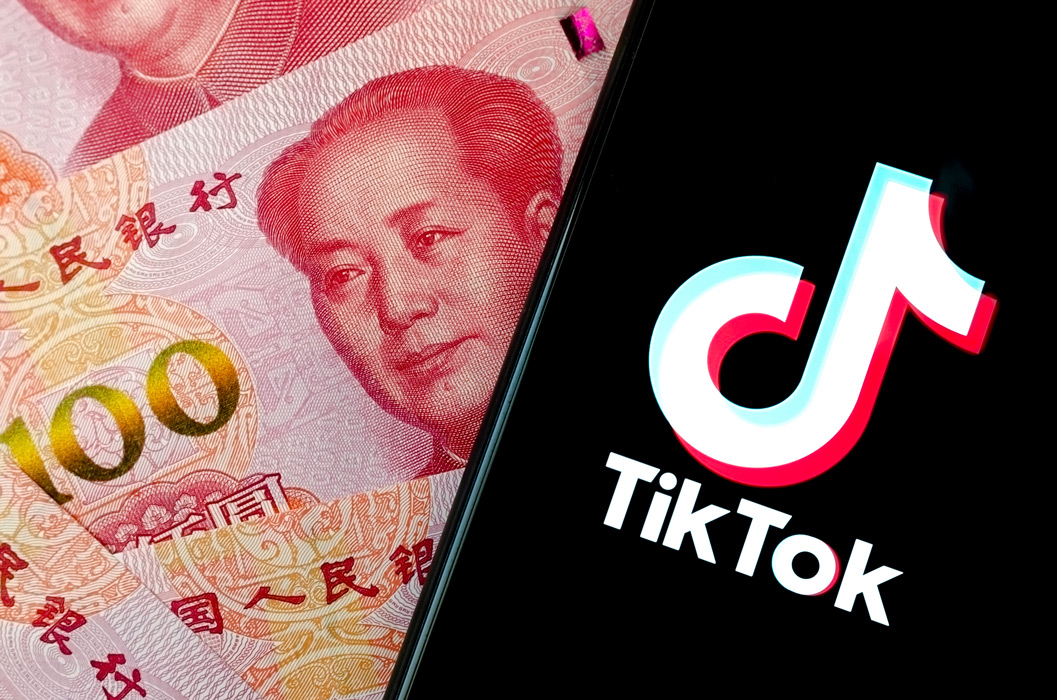 While Chinese apps have sparked controversy, one cannot deny their success and popularity. How are Chinese apps changing the tech game?
Last year, the Chinese app TikTok was downloaded an astounding 850 million times, making it the most downloaded app in the world. It's also the top-grossing app of 2020 at USD540 million.
Is the clock ticking for Silicon Valley's dominance in global technology? What's the secret behind the success of Chinese apps, and what can the West learn from them? Let's take a closer look at the features of various Chinese-developed apps to find out.
Lesson #1: Create one app to rule them all.
Traditionally, mobile users have various apps for specific tasks. In China, tech companies have taken a different approach. Instead of focusing on a product, they're building mobile ecosystems.
It's called a superapp. A superapp offers multiple services and offerings, whether in-house or third-party ones, under one umbrella.
WeChat is the perfect example of a superapp.
Created in 2011 by Chinese tech company Tencent, WeChat, as its name suggests, began as a messaging platform. But there's more to it than chatting with friends. Users can pay bills, scan QR codes, book a taxi or a hotel, purchase plane tickets, and even make a doctor's appointment.
Here's a short video about WeChat.
"People feel it's really convenient to have every part of their life organized by social media platforms and superapps," Elain Jing Zhao, senior lecturer in the school of the arts and media at the University of New South Wales, told BBC. "From shopping online to hailing taxis, socializing with friends and meeting up with strangers, everything you can do within one app." 
The convenience of packing in various services and functions into a single app is why superapps are so successful. Everything you need and love to do every day is in just one icon on your smartphone.
Lesson #2: Use money to make an app go round.
Originally an escrow payment service for Alibaba, Alipay has evolved from an e-wallet app to a digital lifestyle platform--one with money at its center.
"It's like imagining a combination of some of the most popular American apps, all strung together in a seamlessly integrated way but with finance tied to it," Eric Schiffer, CEO of private equity firm The Patriarch Organization, told Business Insider.
It's no wonder that more than one billion Chinese citizens use Alipay for everything money-related: from insurance payments and interpersonal money exchanges to hailing a taxi and riding public transportation.
Using QR codes instead of NFC (near-field communication) technology makes it easier for both consumers and businesses to use Alipay. Anyone with a smartphone--from a street food vendor to a CEO--can easily purchase goods and services.
Here's a short video about Alipay.
Lesson #3: Put mobile front and center.
In 1994, only around 2,000 computers in China had access to the Internet. By the end of 2015, the country had 688 million Internet users, 90.1% of whom were mobile Internet users.
Most Chinese citizens began exploring the World Wide Web on their smartphones and not on personal computers. Because of this, most tech companies had a "mobile-first" approach to app development. Functions and user interfaces had to be designed in the simplest, most intuitive way.
Case in point: Baidu, which is China's equivalent of Google. As expected, it goes beyond being a search engine to offering a personalized content feed and over 400,000 Mini Programs. From e-commerce and entertainment to education and transportation, everything you need to know or find is in one mobile ecosystem.
Here's a short video about Baidu.
Lesson #4: Change the algorithm game.
All social media platforms have their own systems for making recommendations to give you more personalized content. Who do you follow? What kind of posts have you clicked on, liked, or shared? 
How well an app knows you is integral to its success and popularity. Just look at TikTok.
But while other social media platforms have focused on active online behaviors such as clicking, liking, following, or sharing, TikTok uses even "passive and subtle behavioral patterns" to learn more about our preferences.
How does it do this? In most social feeds, it's all about the scroll. TikTok, on the other hand, only offers one video at a time. And the app can find out a lot about you in fifteen seconds. Did you let it loop twice, thrice, or not at all? Did you share it or look for more videos with that particular song? Your reaction to that video, whether positive or negative, active or passive, informs the app's algorithm.
"In China you see a lot of different platforms coming up that are way more focused on exploration, and here it's a lot on your social circle," Fabian Ouwehand, founder of Dutch social marketing agency Many, told BBC.
Here's a short video about TikTok.
The next battleground: Southeast Asia
"Improving infrastructure in logistics, mobile networks and payments are driving superapp adoption in Southeast Asia," says Mark Goodridge, head of the ASEAN technology, media, and telecommunications team at Morgan Stanley Research.
According to the global investment firm, the superapp revenue opportunity in the region could reach USD23 billion by 2025, particularly in five key areas:
Ridesharing
Food
Fintech
Digital banking
eCommerce
Many developing countries do not have fully-developed banking, communications, and transportation infrastructure. The superapp model can serve the unbanked, improve transportation options, and enable the digitalization of informal economies.
In the past, we looked to the West for inspiration. Today, we look to the East for innovation. Tomorrow, one hopes that the benefits of technology--convenience, inclusivity, prosperity--will be seen and felt in all four corners of the world.
As one of the Top 20 EMS companies in the world, IMI has over 40 years of experience in providing electronics manufacturing and technology solutions. 
At IMI, we believe that humanity drives technology, and we direct our passion at solutions that enhance our way of living.  With more than 400,000 square meters of factory space in 22 factories across 10 countries, we are positioned to build your business on a global scale.
Our proven technical expertise, worldwide reach, and vast experience in high-growth and emerging markets make us the ideal global manufacturing solutions partner.
Let's work together to build our future today.
Other Blogs