Manufacturing engineering is a branch of engineering concerned with the understanding, analyzing, and development of industrial, manufacturing, and other systems. Manufacturing engineers focus on the design, development, and operation of integrated systems including handling of equipment, machine tool technology, robots, computers, and networks which is why it is seeing a growing importance in today's age of rapid improvements and complex technology.
Top EMS manufacturing company IMI's Advanced Manufacturing Engineering (AME) group  offers cutting-edge technologies in flip chip, interconnect, and substrate. The manufacturing solutions team also designs custom processes to suit specific product requirements, from reliability and form factor to functionality, decreasing time-to-market and ramp-up. Our manufacturing engineers continuously explore new manufacturing technologies in engineering as our partners gain an edge over their competitors.  
During the quote process, we provide support in the initial assessment of the manufacturability of a product's concept or design. An independent process development takes place as well as collaboration and simultaneous manufacturing engineering with design and production teams.
The company thrives on collaborative activities with equipment and engineering manufacturers, enabling all parties to evaluate the machine and its process capabilities.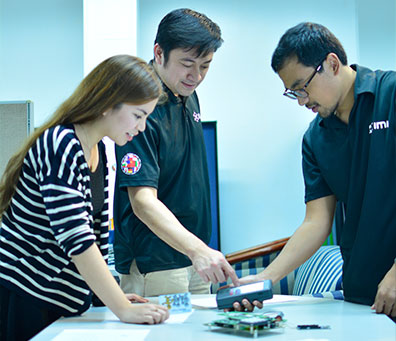 RFQ and Engagement Review
Feasibility Assessment
Manufacturing process flow definition, alternative options including automated process cells (collaboration with ABE/TSD)
Design for manufacturability review for process (collaboration with ABE/TSD/DND)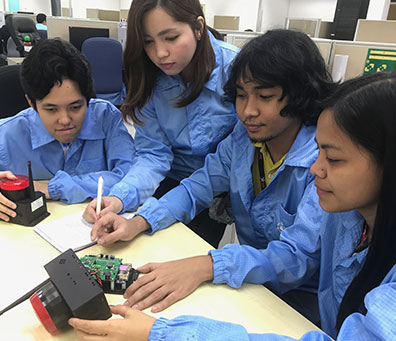 Value Engineering
Component Engineering (EOL/Part Lifecycle Management; Component Standardization; Cost Reduction thru Material Alternatives)
Product Re-Engineering (Product/Subassembly Redesign and Optimization)
Process Value Analysis (Process Optimization; Poka Yoke; Automation)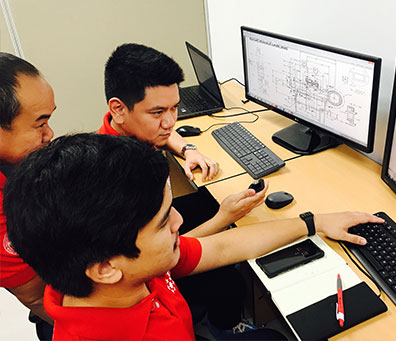 Simultaneous Engineering / Technical Collaboration and New Process Development
IMI prefers our AME engineering team, including the engineers for the AME manufacturing engineering, design engineering, and other functions, to have a simultaneous or collaborative approach when working on many new product developments. This way, our AME engineers can finish the whole AME engineering process with reduced cycle time, which can save resources and give our clients an edge by entering the market earlier than previously expected.
Learn More
We direct our passion at solutions, not just at technology per se."
Arthur R. Tan, Vice Chairman and CEO
CONTACT US TODAY.
LEARN MORE ABOUT OUR CAPABILITIES AND EXPERIENCE.
Connect with Us