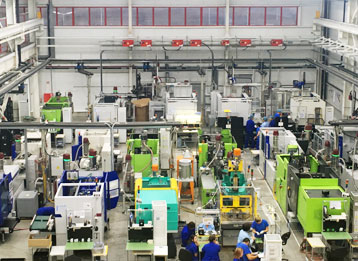 We manufacture plastic parts in Asia, Europe and North America, making "box-built" capabilities accessible to our customers.
With our injection machines ranging from 50T to 1600T, we transform engineering and commodity thermoplastics for our customers in the automotive, industrial and consumer markets.
Our global plastic group maintains high standards in molds development. We integrate parts such as covers, housings and connectors in sub-assemblies, specializing in electronic "box-built". We also produce complex parts with 2K capabilities, insert molding or aesthetic requirements.
Low pressure molding and thermoforming are also among our process capabilities.
In collaboration with the Automation and Test & System Development group, we are able to provide solutions that include robotized handlers and testers.
We direct our passion at solutions, not just at technology per se.
Arthur R. Tan, Vice Chairman and CEO
CONTACT US TODAY.
LEARN MORE ABOUT OUR CAPABILITIES AND EXPERIENCE.
Connect with us.