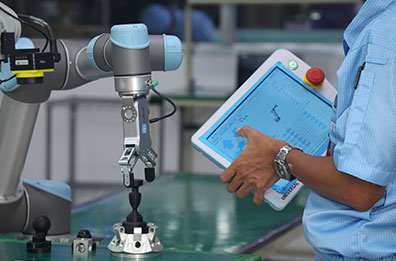 Our System Integration group skillfully integrates different subsystems and modules into one large system while ensuring that each integrated subsystem functions as required.
Serving a wide variety of complex "build to print" and contract design manufacturing requirements; and
Adding value to systems by adding new functionalities while linking all functions of different systems.
We bring together modules combining complex PCBAs, electronics and mechanical assemblies with robotics into one system and ensure that the subsystems effectively and efficiently function together.
The group has a broad range of skills including software and hardware engineering, mechanical design, interface protocols, industrial and collaborative robots and programming of Programmable Logic Controller.
We direct our passion at solutions, not just at technology per se."
Arthur R. Tan, Vice Chairman and CEO
CONTACT US TODAY.
LEARN MORE ABOUT OUR CAPABILITIES AND EXPERIENCE
Connect with Us