October 8, 2014
Conversations with… Integrated Micro-Electronics Inc
The article below appears on SMT Magazine online:   
 http://iconnect007.uberflip.com/i/357479
SMT-August2014
    I-Connect007 editor Richard Ayes recently interviewed Rafael Nestor Mantaring, vice president for design and development at Philippines- based EMS firm Integrated Micro-Electronics Inc. (IMI), who discusses the benefits and impact of printed electronics for the electronics manufacturing industry and the current challenges the technology faces.
     I-Connect007: Printed electronics has been around for a long time, but during the past few years, it has become of the hottest topics in the industry. What can you say about the developments in this space?
     Mantaring: While the past few years have seen rapid developments in this field, the applications are still limited or very niche. That is because active circuits produced using printed electronics suffer in performance and require a larger area when compared to circuits fabricated using conventional substrates. But it has its space: in displays, thin batteries, solar panels— although still at a very low efficiency—wearable electronics, and sensors.
     I-Connect007: From your perspective, what is the impact of printed electronics in the EMS/PCBA industry?
     Mantaring: I don't expect it to have any significant impact in the short to medium term. Because the applications are very niche, EMS companies may not find the target markets or applications attractive. Furthermore, suppliers will likely do their own manufacturing. After all,  one of the attractions of printed electronics is that it supposedly can be done with relatively inexpensive equipment.
      I-Connect007: What are the benefits of PE in electronics manufacturing?
     Mantaring: One of the promises of printed electronics is being able to prototype circuits inexpensively and by yourself. This could accelerate the development of electronic products in the future. On the other hand, printed electronics has the potential of supplying components with special requirements to EMS companies. For example, very thin batteries and very flexible assemblies.
     I-Connect007: What about the challenges in this space?
     Mantaring: The challenges are producing faster, more efficient, and smaller circuits. This requires developing the right materials: that is, the inks that are "printed" on the chosen substrate and the high-resolution printing equipment.
    I-Connect007: Do you see any opportunities for PE for your company?
    Mantaring: Not for the products we currently manufacture and the markets we currently serve.
     I-Connect007: How do you think printed electronics will be integrated in the PCBA process?
Mantaring: Print technology is already being employed in PCB assembly. In lines where flexibility and quick changeover is a requirement, solder paste is deposited on the PCB using printing techniques rather than through a stencil.
    It is not farfetched that in the future certain components, instead of being mounted on the PCB, will be printed on the PCB. For example, different antenna designs can be printed on the PCB when switching production from one transceiver frequency to another in a low-volume, high-mix scenario. Or a computed resistor value can be printed on a PCB after a calibration procedure for highly sensitive electronic assemblies.
     I-Connect007: On which industry domains (automotive, consumer electronics, medical, etc.) will printed electronics have a significant effect, and in what way?
    Mantaring: All of these markets have opportunities for printed electronics, but because of the existing limitations, early products will likely be in the consumer space where performance is not critical.
I-Connect007: Finally, where do you see the printed electronics industry headed? Will it be an important part in electronics manufacturing?
Mantaring: Yes, for special components and
for niche requirements.
Other News
IMI will always be relevant, if not on the leading edge of the next big thing."
Arthur R. Tan, Vice Chairman and CEO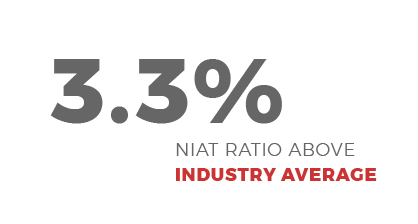 CONTACT US TODAY.
LEARN MORE ABOUT OUR CAPABILITIES AND EXPERIENCE
Connect with Us