November 7, 2013
IMI's 9-Month Profit Up 6%
November 7, 2013, Laguna, Philippines– Integrated Micro-Electronics Inc. (IMI), a leading worldwide provider of electronics manufacturing services (EMS) and power semiconductor assembly and test services, today announced that its net income for the first nine months of 2013 of US$5.3 million went up by 6 percent from the figure registered for the same period last year due mainly to the company's strong business expansion in Europe, Mexico, and the Philippines.
Nine-month 2013 revenues reached US$547.1 million, a 10 percent year-on-year increase.
Arthur Tan, IMI president and chief executive officer, says, "We are posting a higher profit for the first nine months of this year compared to last year's despite a global economy in low gear. We are seeing improvements in our China business as we continue to expand our business in other locations." 
"Our diversification strategy continues to benefit us in these uncertain times," says Tan.
IMI's China and Singapore operations contributed 36 percent to IMI's revenues for the nine months ended September 30, 2013, posting US$197.6 million, a decline of 6 percent year-on-year due to the slowdown of local demand in the communication and consumer industry segments.
IMI has streamlined its China operations to cushion the impact of reduced sales to net income.  
Operations in Europe and Mexico generated US$175.6 million in consolidated revenues, an increase of 33 percent year-over-year due to the continued expansion of their automotive business.
IMI's Philippine operations recorded US$141.1 million in revenues, a 20 percent year-on-year growth mainly because of increased business in the storage device market.
PSi Technologies Inc., a subsidiary of IMI, generated US$33.0 million revenues, down from the same period last year by 10 percent due to weeding out of non-profitable businesses.
IMI's third quarter revenues went up by 16 percent to US$196.6 million from US$170 million in 2012.  Third quarter net income likewise increased by 72 percent to US$3.2 million from last year's US$1.8 million.   
The company remains financially healthy with a cash balance of US$56.3 million at the end of the third quarter of 2013. Current ratio and debt-to-equity ratio are 1.5:1 and 0.5:1, respectively.
Other News
IMI will always be relevant, if not on the leading edge of the next big thing."
Arthur R. Tan, Vice Chairman and CEO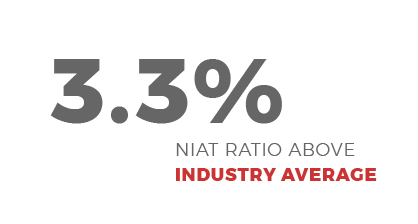 CONTACT US TODAY.
LEARN MORE ABOUT OUR CAPABILITIES AND EXPERIENCE
Connect with Us