August 12, 2015
IMI's First Half Income Up 35%
August 12, 2015, Laguna, Philippines — Integrated Micro-Electronics Inc. (IMI), one of the leading worldwide providers of electronics manufacturing services (EMS) and power semiconductor assembly and test services, today announced that it posted a 35 percent growth in its net income for the first half of 2015, increasing to $15.2 million from $11.3 million in the same period last year. Operational improvements, enhanced portfolio mix, and cost saving measures resulted in increased earnings.
Arthur Tan, IMI president and chief executive officer, says, "Despite foreign exchange headwinds, we managed to post an increase in our profit in the first half of the year. We kept our focus on higher margin segments as we persistently improved manufacturing line productivity."
First half revenues of $416.3 million, slightly declined by 3 percent year on year. The softness in revenue reflects the effects of a weak Euro coupled with slowdown in demand for mature products in the computing sector.
Tan says, "Excluding the impact of year over year changes in foreign exchange rates, revenues would have been 2.4 percent higher."
The company's Europe and Mexico operations recorded combined first half revenues of $137.6 million, at par with last year, as the persistent weakness of the Euro has subdued the otherwise robust growth of the automotive segment.
IMI China's $146.1 million revenues declined 9 percent year over year due to lower volume for its telecommunications infrastructure programs.
The EMS operations in the Philippines generated revenues of $109.5 million, relatively flat from last year, as the growing services for automotive segment and backlog recoveries from industrial customers have offset the anticipated slowdown in demand for computer peripherals.
Tan adds, "Moving forward, we are confident that the company will benefit from the positive outlook for the advanced economies for this year and 2016. Our healthy pipeline will soon translate to new businesses, especially in the automotive and industrial segments."
The company's balance sheet at the end of June 2015 remains strong. The current ratio and debt-to-equity ratio improved to 1.78:1 and 0.34:1, respectively, from 1.73:1 and 0.41:1 as at year ended December 2014.
About IMI
Integrated Micro-Electronics Inc. (IMI) is one of the leading global providers of electronics manufacturing services (EMS) and power semiconductor assembly and test services with manufacturing facilities in Asia, Europe, and North America. It serves diversified markets that include those in the automotive, industrial, medical, telecommunications infrastructure, storage device, and consumer electronics industries. Committed to cost-effective and innovative customized solutions (from design and product development to manufacturing and order fulfillment), the company's comprehensive capabilities and global manufacturing presence allow it to take on specific outsourcing needs. A subsidiary of Ayala Corporation, IMI ranks 18th on the latest list of Manufacturing Market Insider for the top 50 EMS providers in the world based on the 2014 EMS-related revenues of companies. For more information, visit www.global-imi.com.
Press Contact:
Frederick Blancas
IMI Strategic Planning and Marketing
Mobile Phone +63917 8632070
E-mail Frederick.Blancas@global-imi.com
Website www.global-imi.com
Other News
IMI will always be relevant, if not on the leading edge of the next big thing."
Arthur R. Tan, Vice Chairman and CEO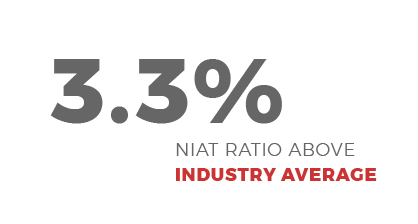 CONTACT US TODAY.
LEARN MORE ABOUT OUR CAPABILITIES AND EXPERIENCE
Connect with Us