May 4, 2017
IMI's Income Up 33% in Q1 2017
May 4, 2017, Laguna, Philippines — Integrated Micro-Electronics Inc. (IMI), one of the leading global manufacturing solutions experts, today announced that its first quarter 2017 net income was $8.7 million (434.1 million), up 33 percent year buoyed up by strong revenue growth and better gross profit margins from 10.5 percent to 12.2 percent.  Reported revenues of $235.9 million (11.8 billion), grew significantly by 18 percent compared from last year.   The strong net income performance was mainly led by the company's continuous focus on its core markets — automotive and industrial.
Arthur Tan, IMI chief executive officer, says, "Our net income for the quarter increased year-on- year as we continue to explore the limits of our customer base for emerging trends, as well as unfulfilled needs and opportunities."
Combined IMI Europe's operations generated $66.5 million revenues in the first quarter, a 17.8 percent improvement year-on-year mainly from automotive lighting applications. 
The company's Mexico site generated $19.2 million revenues, higher by 13.3 percent due to increasing demand for its key industrial and automotive businesses.
The EMS operations in the Philippines posted $57.1 million in revenues, an increase of 11.1 percent from that of the same period of last year due to bolstering automotive camera sales, while the company's semiconductor assembly and test subsidiary delivered $8.8M, a growth of 13.7 percent from last year.
IMI China's $60.6 million revenues saw a 9 percent reduction year over year as a result of a drop in demand for the telecom infrastructure business.
Newly acquired Via Optronics GmbH (VIA) showed strong continued revenue growth of $23.9 million.
"IMI delivered solid first quarter results due to growing industry trends and expanding portfolio, riding high on the strong performance of our high-margin businesses with higher revenues from our focus markets," said IMI president, Gilles Bernard. "Our recent acquisitions, as well as our continued efforts to build and enhance quality in our operations and the establishment of a more solid corporate culture are testaments to such strong results," Bernard added.
IMI chief finance officer Jerome Tan said, "We continue to invest in capital expenditures required to support new projects in our pipeline. This growth was evidenced by 56 percent increase in our capital spending year-on-year."
The company's balance sheet as of the end of March 2017 remains stable with current ratio and debt-to-equity ratio of 1.44:1 and 0.80:1, respectively. IMI recently announced the start of operation of its motorcycle manufacture and assembly, a joint venture between Ayala and KTM AG, an Austrian motorcycle company.
About IMI
Integrated Micro-Electronics Inc. (IMI), a subsidiary of AC Industrial Technology Holdings, Inc., is among the leading global manufacturing service providers in the world.  IMI ranks 20thin the list of top 30 EMS providers in the world by the Manufacturing Market Insider, determined based on 2016 revenues. In the automotive segment, it is the sixth largest EMS provider in the world per New Venture Research. IMI specializes in durable electronics for long-product life cycle segments such as automotive and industrial electronics. For the automotive segment, IMI delivers customized solutions for safety and security, among others. It supplies cameras that are integral technology to the advanced driver assistance systems (ADAS). For the industrial segment, it manufactures security and access control devices, power modules, and building automation, among others. From its manufacturing plants in the United States, Mexico, Bulgaria, Czech Republic, Germany, China, and the Philippines, IMI provides engineering, manufacturing, and support and fulfillment capabilities to diverse industries globally. For more information, visit www.global-imi.com.
Other News
IMI will always be relevant, if not on the leading edge of the next big thing."
Arthur R. Tan, Vice Chairman and CEO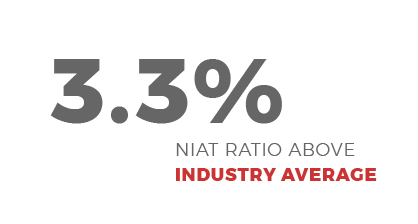 CONTACT US TODAY.
LEARN MORE ABOUT OUR CAPABILITIES AND EXPERIENCE
Connect with Us