August 10, 2016
IMI's Operating Profit Up 19% in First Half 2016
August 10, 2016, Laguna, Philippines — Integrated Micro-Electronics Inc. (IMI), one of the leading worldwide providers of electronics manufacturing services (EMS), today announced that it posted $20.7 million (Php972.2 million) in operating income for the period of January to June 2016– 19 percent higher than that for the same period of 2015, despite a slight decrease in revenues to $409.7 million (Php 19.3 billion)from $416.3 million.
Focus on high-margin product segments, continuous improvements in operations, and disciplined cost management contributed to the rise in operating income.
IMI president and chief operating officer Gilles Bernard says, "The improvement in operating income came about as we expanded business in higher-margin segments of automotive and industrial. Line productivity and cost saving programs also had a positive impact."
The company's reported net income after tax for the first half of 2016 of $15 million (Php 703.3 million) is slightly lower by 1.4 percent year over year.
Capital investments in the first half reached $23.2 million, mainly for Mexico, Bulgaria, China and the Philippines to support line expansion. Production volume ramp up in automotive and industrial lines will commence in the fourth quarter of the year.
IMI's Europe and Mexico operations recorded $153.4 million in revenues in the first half, an 11.5 percent improvement year over year, as the demand for automotive body controls and lighting systems that IMI assemble in Bulgaria and Czech Republic increased. In Mexico, revenues increased by 8.5 percent due to the strong performance of IMI's plastic injection and assembly lines.
The company's China operations posted $130.4 million in revenues, down 10.7 percent year-on-year mainly due to weak performance of the consumer electronics lines. The telecommunications infrastructure business, however, grew 6.8 percent year-on-year.
Revenues for IMI's EMS operations in the Philippines remained flat at $109.6 million. Lines for automotive cameras, security and access controls, asset tag sensors, and lighting controls continued on the growth path, partially offsetting the weak storage device business.
The company's balance sheet at end-June 2016 remains healthy, with current ratio and debt-to-equity ratio at 1.44:1 and 0.55:1, respectively.
IMI chief executive officer Arthur Tan says, "We continue expanding our lines, preparing them for the next wave of positive trends."
"The relentless rise in technology innovations is giving businesses speed and agility, and driving performance to ensure business success. We are optimistic that IMI has what it takes to remain relevant and on top of tech developments and trends down the road," adds Tan.
About IMI
Integrated Micro-Electronics Inc. (IMI), a subsidiary of Ayala Corporation, is among the top 50 electronics manufacturing services (EMS) providers in the world based on the latest list of Manufacturing Market Insider based on EMS-related revenues. In the automotive segment, it is the 6th largest EMS provider in the world per New Venture Research. IMI specializes in durable electronics for long-product life cycle segments such as automotive and industrial electronics. For the automotive segment, IMI delivers customized solutions for safety and security, among others. It supplies cameras that are integral technology to the advanced driver assistance systems (ADAS). For the industrial segment, it manufactures security and access control devices, power modules, and building automation, among others. From its manufacturing plants in the United States, Mexico, Bulgaria, Czech Republic, China, and the Philippines, IMI provides engineering, manufacturing, and support and fulfillment capabilities to diverse industries globally. For more information, visit www.global-imi.com.
Press Contact:
Frederick Blancas
IMI Strategic Planning and Marketing
Mobile Phone +63917 8632070
E-mail Frederick.Blancas@global-imi.com
Website www.global-imi.com
Other News
IMI will always be relevant, if not on the leading edge of the next big thing."
Arthur R. Tan, Vice Chairman and CEO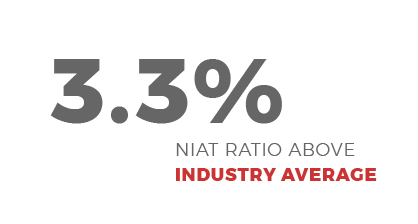 CONTACT US TODAY.
LEARN MORE ABOUT OUR CAPABILITIES AND EXPERIENCE
Connect with Us