November 4, 2016
IMI's Operating Profit Grows 4 Percent Despite Revenue Dip
November 4, 2016, Laguna, Philippines — Integrated Micro-Electronics Inc. (IMI), a leading global manufacturing solutions company, today announced that it posted $28.8 million (Php1.35 billion) in operating income for the period of January to September 2016—4 percent higher than that for the same period of 2015, despite a slight decrease in revenues to $615.7 million (Php28.9 billion) from $621.5 million.
"We're constantly striking a balance between growth and profitability, while making disciplined investments in innovative growth platforms. Despite pressure on revenues in our non-core segments like consumer and computing, our productivity improvements more than made up for the volume declines and translated to an improvement in our operating income. At the same
time, we spent $41.1 million or 6.7 percent of revenues on capital expenditures to fund growth initiatives," said Gilles Bernard, IMI president and chief operating officer.
The company's reported net income after tax for the first nine months of 2016 decreased 5 percent to $20.8 million (Php977.8 million) due to higher depreciation from recent expansion capex.
Revenues from Europe and Mexico operations climbed 12 percent year-on-year to $228.9 million in the first nine months of 2016 driven by robust sales of automotive body controls.
The company's China operations posted $195.8 million in revenues, down 9 percent year-onyear, due to the impact of strategic decision to exit a certain consumer electronics business and weaker demand from a telecom infrastructure customer.
Revenues for IMI's EMS operations in the Philippines was down 1 percent to $166.6 million following end-of-support for computing peripherals.
"We continue to move up the value chain as we partner with our customers who are also navigating their own transformations," IMI chief executive officer Arthur Tan commented. "Our operating results reflect our commitment to sustainable growth, and we are confident that we have the right strategies in place to enable us to seize the many opportunities ahead. In August,
we announced our acquisition of VIA optronics. The rationale is compelling. It allows us to integrate VIA's proprietary display solutions with IMI, enhancing customer engagement as well as IMI's platform portfolio to further enable our customers."
"I foresee an IMI that will be a partner of choice for any company that requires a certain level of complexity, reliability and product quality. We will continue to focus as a core manufacturing entity for Ayala Corp. Our experience in creating new business ventures to produce different solutions for diverse markets provides opportunities for exciting long-term growth," Tan added.
At end-September 2016, current ratio and debt-to-equity ratio were at 1.22:1 and 0.74:1, respectively. The increased bank borrowing is a result of the debt incurred to partially fund the acquisition of VIA optronics.
About IMI
Integrated Micro-Electronics Inc. (IMI), a subsidiary of Ayala Corporation, is among the top 50 electronics manufacturing services (EMS) providers in the world based on the latest list of Manufacturing Market Insider based on EMS-related revenues. In the automotive segment, it is the 6th largest EMS provider in the world per New Venture Research. IMI specializes in durable electronics for long-product life cycle segments such as automotive and industrial electronics. For the automotive segment, IMI delivers customized solutions for safety and security, among others. It supplies cameras that are integral technology to the advanced driver
assistance systems (ADAS). For the industrial segment, it manufactures security and access control devices, power modules, and building automation, among others. From its manufacturing plants in the United States, Mexico, Bulgaria, Czech Republic, China, and the Philippines, IMI provides engineering, manufacturing, and support and fulfillment capabilities to diverse industries globally. For more information, visit www.global-imi.com
Other News
IMI will always be relevant, if not on the leading edge of the next big thing."
Arthur R. Tan, Vice Chairman and CEO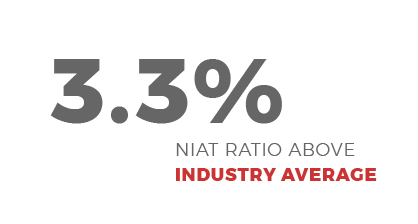 CONTACT US TODAY.
LEARN MORE ABOUT OUR CAPABILITIES AND EXPERIENCE
Connect with Us