May 7, 2012
IMI's Q1 Income Up 128%
May 7, 2012, Laguna, Philippines – Integrated Micro-Electronics Inc. (IMI), a leading worldwide provider of electronics manufacturing services (EMS) and power semiconductor assembly and test services (SATS), posted US$853.9 thousand in net income in the first three months of 2012, or a 128 percent year-on-year growth due to the company's business expansion in Europe andMexico, and reduced operating expenses. IMI's consolidated sales revenues of US$152 million improved by 24 percent year over year.
Arthur Tan, IMI president and chief executive officer, said, "With our company's implementation of a global geographic expansion, we have realized a diversity in markets and operations. A healthy mix of customers and programs has cushioned the effects on our financial performance of the global electronics industry slowdown."
IMI's subsidiaries in Europe andMexico contributed US$40.9 million revenues in the first quarter of 2012.
The company's operations inChinaandSingaporeposted US$61.7 million in combined revenues, a decline of 5 percent year-on-year due primarily to a reduction in turnkey sales to a customer in the telecommunication infrastructure market. IMI's Philippine operations generated US$38.2 million revenues, a 4 percent year-on-year growth because of strong programs in the consumer and automotive segments.
PSi Technologies, Inc., a subsidiary of IMI, recorded US$10.9 million in revenues.
"We remain financially stable with a cash balance of US$50.5 million at the end of the first quarter of this year," said Tan. IMI's current ratio and debt-to-equity ratio are 1.6:1 and 0.4:1, respectively.
Tan said, "In an environment of fragile global economic expansion, we are confident that we will grow our business for the rest of the year."
Tan added, "We have a robust sales pipeline for the automotive, industrial, consumer, and renewable energy markets. We expect more business in Asia given the economists' outlook of high growth rate forChinaand the rest of emergingAsia. Likewise, we will tap into our broader global footprint and expanded technical capability to take advantage of improving economies likeJapan, theUnited States,Germany, andFrance."
About IMI
Integrated Micro-Electronics Inc. (IMI) is a leading provider of electronics manufacturing services (EMS) and power semiconductor assembly and test services. It serves diversified markets that include those in the automotive, industrial, medical, solar energy, telecommunications infrastructure, storage device, and consumer electronics industries. Committed to cost-effective and top-quality customized solutions, IMI's comprehensive capabilities and global manufacturing presence allow it to take on specific outsourcing needs. IMI's flexible solutions encompass design and product development, manufacturing, and order fulfillment. IMI is consistently ranked among the top 30 EMSproviders in the world. A subsidiary of Ayala Corporation, IMI is listed in the Philippine Stock Exchange. For more information, visit www.global-imi.com.
Press Contact:
Frederick Blancas
IMI Strategic Planning and Marketing
Cell Phone +63917 8632070
E-mail Frederick.Blancas@ph.global-imi.com
Website www.global-imi.com
Other News
IMI will always be relevant, if not on the leading edge of the next big thing."
Arthur R. Tan, Vice Chairman and CEO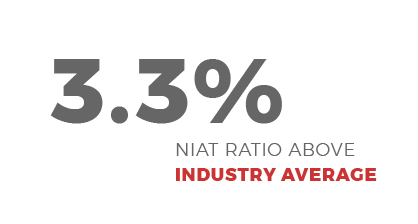 CONTACT US TODAY.
LEARN MORE ABOUT OUR CAPABILITIES AND EXPERIENCE
Connect with Us