February 16, 2015
IMI's Revenues and Income Up in 2014
February 16, 2015, Laguna, Philippines — Integrated Micro-Electronics Inc. (IMI), one of the leading worldwide providers of electronics manufacturing services (EMS) and power semiconductor assembly and test services, today announced that its full year 2014 revenues rose 13 percent to $844.5 million from $745.0 million in 2013.  The corresponding net income reached $29.1 million, almost thrice that of last year's $10.5 million. 
Arthur Tan, IMI president and chief executive officer, says, "The year 2014 was a banner year for IMI as we outperformed the EMS industry's single-digit growth rate and our financial targets. Our global presence and market diversity took advantage of the recovery of the international markets and electronics segments."
IMI China operations posted $325.6 million revenues, up 17.5 percent from last year's primarily due to volume expansion in the telecommunications segment. The company benefitted from China's 4G rollout by way of increased demand for infrastructure devices.
The company's Europe and Mexico operations contributed 32 percent to the full year revenues. With the sustained expansion of the automotive business in IMI Bulgaria, revenues went up 14.4 percent to $268.6 million year-over-year driven by the steady growth rate of global automotive production in 2014.
EMS operations in the Philippines recorded $204.9 million in revenues, an 8.3 percent year-on-year growth bolstered by the expansion of businesses in storage device and automotive electronics.
PSi Technologies Inc., IMI's subsidiary, posted $44.9 million in revenues, up 4.3 percent year-over-year due to increased demand for power semiconductors.
Tan says, "IMI will continue on a profitable growth track as we continue to grab opportunities for high-value outsourcing in the telecommunications infrastructure, automotive, industrial, and medical electronics markets."
The company's cash position at the end of 2014 is robust at $117.6 million, supported by a follow-on offering that generated cash of P1.6 billion ($36 million) and the sale of IMI's Singapore property that brought in $17.2 million.  Current ratio and debt-to-equity ratio are 1.7:1 and 0.4:1, respectively.
"IMI has been able to deliver on its long-term strategies and will continue to do so. We are a growth company playing in an industry that drives the global economy. The market for electronics is still underserved, and we have positioned ourselves in the right market segments," Tan adds.
About IMI
Integrated Micro-Electronics Inc. (IMI) is one of the leading global providers of electronics manufacturing services (EMS) and power semiconductor assembly and test services with manufacturing facilities in Asia, Europe, and North America. It serves diversified markets that include those in the automotive, industrial, medical, telecommunications infrastructure, storage device, and consumer electronics industries. Committed to cost-effective and innovative customized solutions (from design and product development to manufacturing and order fulfillment), the company's comprehensive capabilities and global manufacturing presence allow it to take on specific outsourcing needs. A subsidiary of Ayala Corporation, IMI is listed on the Philippine Stock Exchange. For more information, visit www.global-imi.com.
Press Contact:
Frederick Blancas
IMI Strategic Planning and Marketing
Mobile Phone +63917 8632070
E-mail Frederick.Blancas@global-imi.com
Website www.global-imi.com
Other News
IMI will always be relevant, if not on the leading edge of the next big thing."
Arthur R. Tan, Vice Chairman and CEO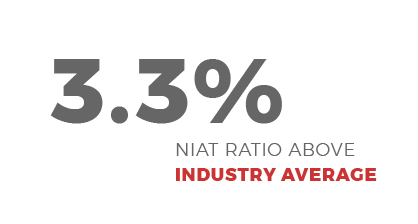 CONTACT US TODAY.
LEARN MORE ABOUT OUR CAPABILITIES AND EXPERIENCE
Connect with Us