August 4, 2017
IMI's Revenues Grew 22% in the First Half of 2017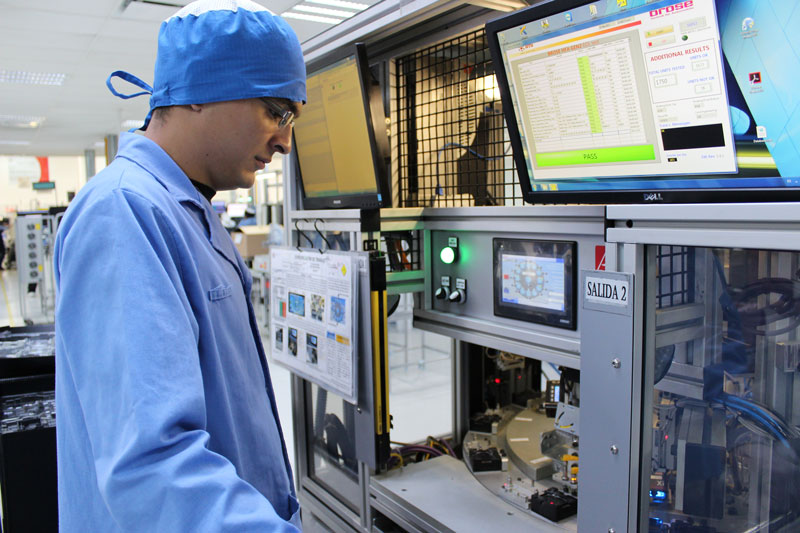 August 4, 2017, Laguna, Philippines — Integrated Micro-Electronics Inc. (IMI), one of the leading global manufacturing solutions experts, today announced that its first half revenues reached $501.0 million, up 22 percent year-on-year driven by recent acquisitions and expansion programs. Net income also increased 14 percent compared to last year.
The strong revenue growth and net income performance was mainly a result of the company's continuous focus on its current core markets in the automotive and industrial segments.
Arthur Tan, IMI chief executive officer, says, "We stand on the brink of a technological revolution that will vitally modify the way of life. The global auto industry is about to undergo a significant transformation gearing towards the development of an electric and automated future."
Revenues from Europe and Mexico operations climbed 12 percent year-on-year to $171.5 million in the first half of 2017 driven by ongoing capacity expansions and new programs.  IMI Bulgaria was recently recognized as the second Most Profitable Company in the Machines Sector in Bulgaria while Mexico recently received the Jalisco Export Achievement award.
The company's China operations posted $127.5 million in revenues, slightly down 2 percent year-on-year, due to the impact of soft market demand for network and wireless products and the delay of 5G technology.  IMI successfully gained access to China's electric vehicle (EV) market after one of its customers in the Chengdu operations won a public electric bus project.
Revenues for IMI's EMS operations in the Philippines increased 2 percent to $111.9 million due to the automotive camera and industrial businesses. IMI Philippines recently started operations on motorcycle manufacture and assembly, a joint venture with KTM AG, an Austrian motorcycle company. As expansion continues, the company expects to engage more local suppliers for the assembly plant.
Newly acquired companies, Via Optronics GmbH (VIA) and Surface Technology International, Ltd. (STI Ltd.), delivered $72.5 million in revenues, with one-month contribution from STI.   
Gilles Bernard, IMI president and chief operating officer remarks, "We are now seeing acceleration in growth coming from our new businesses. We are projecting an aggregate of $475 million won businesses as we expand our capabilities in the automotive and industrial sectors.Other notable wins in the second quarter include automotive displays for our site in Czech Republic, automotive lighting and body control systems in Bulgaria, expansion of power module business in Philippines and IoT security tracker in China."
"The company's current capital structure remains healthy at 0.91 D/E ratio.  The recent increase is driven by strong capital expenditures of $31.0 million for the first half of 2017 in line with expansion programs and recent acquisitions. We continue to see opportunities to win new businesses and invest in expansion to maximize growth potentials and drive sustainable returns," asserts Jerome Tan, IMI chief finance officer.
About IMI
Integrated Micro-Electronics Inc. (IMI), the manufacturing portfolio of AC Industrial Technology Holdings, Inc., a wholly-owned subsidiary of Ayala Corp. is among the leading global manufacturing solutions providers in the world.  IMI ranks 20th in the list of top 30 EMS providers in the world by the Manufacturing Market Insider, based on 2016 revenues. In the automotive segment, it is the sixth largest EMS provider in the world per New Venture Research.
IMI specializes in highly reliable and quality electronics for long product life cycle segments such as automotive and industrial electronics.
For the automotive segment, IMI delivers customized solutions for safety and security, among others. It supplies cameras that are integral technology to the advanced driver assistance systems (ADAS). For the industrial segment, it manufactures security and access control devices, power modules, and building automation, among others. From its manufacturing plants in the United States, Mexico, Bulgaria, Czech Republic, Germany, China, United Kingdom and the Philippines, IMI provides engineering, manufacturing, and support and fulfillment capabilities to diverse industries globally. For more information, visit www.global-imi.com.
For more information you may send an email to  ir@global-imi.com
Other News
IMI will always be relevant, if not on the leading edge of the next big thing."
Arthur R. Tan, Vice Chairman and CEO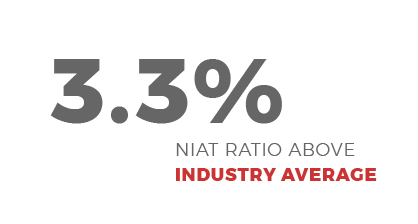 CONTACT US TODAY.
LEARN MORE ABOUT OUR CAPABILITIES AND EXPERIENCE
Connect with Us