October 9, 2015
IMI Automotive Cameras Inside Renesas' ADAS Surround View Kits
October 9, 2015, Laguna, Philippines — Integrated Micro-Electronics Inc (IMI), one of the leading providers in the world of electronics manufacturing services (EMS), is providing the automotive cameras for the Advanced Driver Assistance Systems (ADAS) Surround View Kit of Renesas Electronics, a supplier of advanced semiconductor solutions.
Renesas ADAS Surround View Kit combines automotive cameras from IMI and high speed gigabit multimedia serial links (GMSL) from Maxim Integrated Products, Inc. on a miniature automotive chassis. Such integration eliminates the need for customers to source and set up automotive components by themselves for surround view development.
When used in combination with Renesas ADAS Starter Kit and Surround View Kit, the IMI camera simplifies and accelerates the development of surround view applications for advanced driver assistance systems.
IMI's camera platforms offer automotive ADAS system developers a menu feature set of various combinations of the latest automotive Megapixel complementary metal-oxide semiconductor or CMOS sensor, image pipeline and interface architectures. The camera platforms feature state-of-the-art opto-mechanical alignment, efficient thermal management, ingress protection, MTF/temperature stability in the smallest size and the least power consumption. They are automotive-ready, and can easily be customised to enable the system to work immediately.
About IMI
Integrated Micro-Electronics Inc. (IMI) is one of the leading global providers of electronics manufacturing services (EMS) and power semiconductor assembly and test services with manufacturing facilities in Asia, Europe, and North America. It serves diversified markets that include those in the automotive, industrial, medical, telecommunications infrastructure, storage device, and consumer electronics industries. Committed to cost-effective and innovative customized solutions (from design and product development to manufacturing and order fulfillment), the company's comprehensive capabilities and global manufacturing presence allow it to take on specific outsourcing needs. A subsidiary of Ayala Corporation, IMI is listed on the Philippine Stock Exchange. For more information, visit www.global-imi.com.
Press Contact:
Frederick Blancas
IMI Strategic Planning and Marketing
Mobile Phone +63917 8632070
E-mail Frederick.Blancas@global-imi.com
Website www.global-imi.com
Other News
IMI will always be relevant, if not on the leading edge of the next big thing."
Arthur R. Tan, Vice Chairman and CEO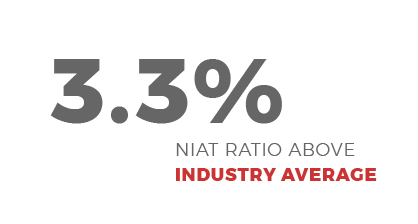 CONTACT US TODAY.
LEARN MORE ABOUT OUR CAPABILITIES AND EXPERIENCE
Connect with Us