February 18, 2020
The Way Forward: How to Future-Proof Your Career and Business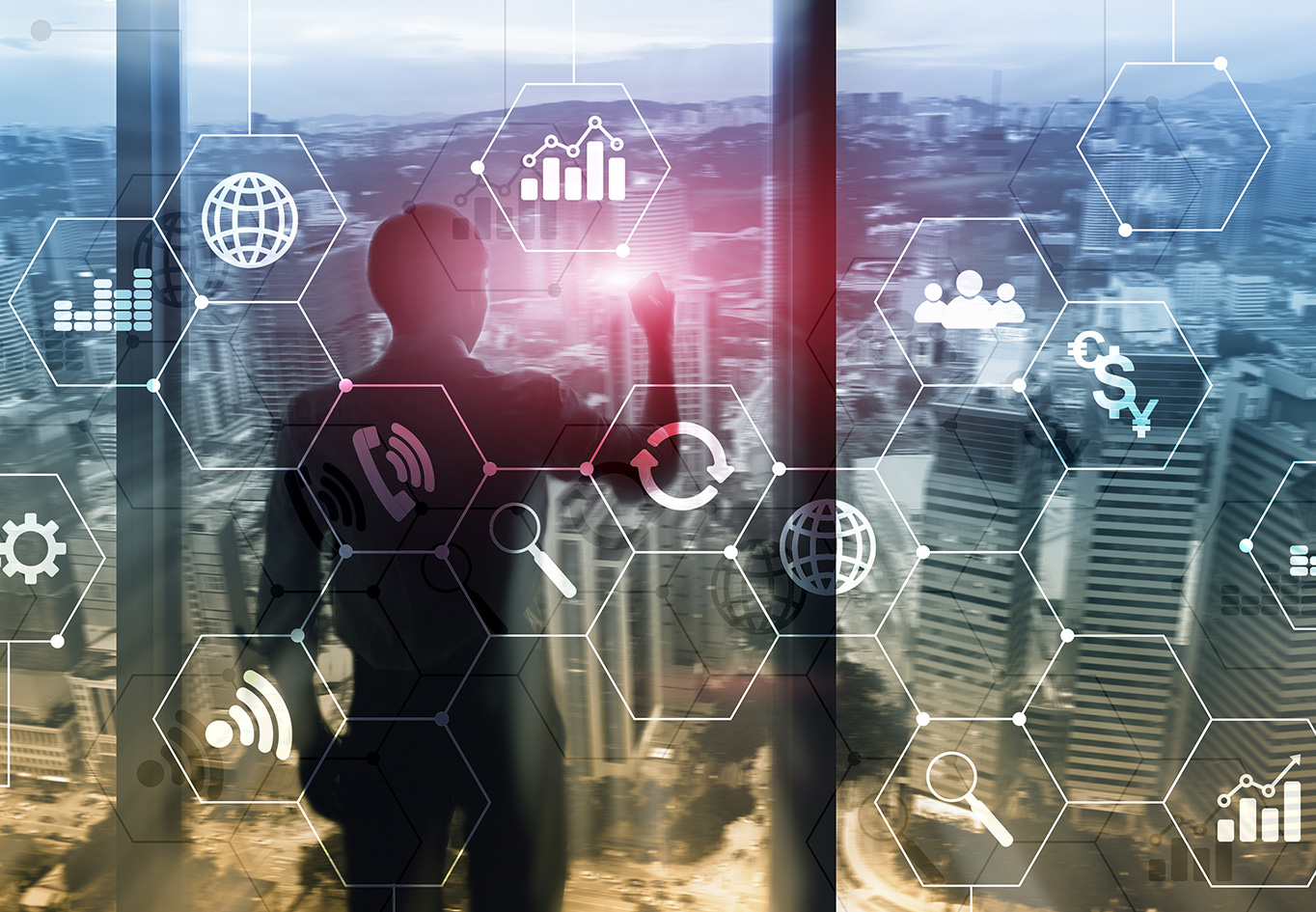 "My own fear, if I have one myself, is a fear of being obsolete. This is a world that changes very fast, and one of the main human desires is to belong to, to be part of, something. It's probably one of our greatest needs next to oxygen." This quote is attributed to Paul Polman, former CEO of Unilever and co-founder of IMAGINE, a benefit corporation and foundation accelerating business leadership to achieve the Global Goals for Sustainable Development.
There's a reason why self-actualization is at the top of Maslow's Hierarchy of Needs: As human beings, we are always looking for a sense of purpose, a desire "to become everything one is capable of becoming," as American psychologist Abraham Maslow said.
Polman's fear is one that many of us share—the fear of becoming useless, unnecessary. Irrelevant. And in today's fast-paced world, relentlessly driven by technological advancements, it's all too easy to imagine becoming obsolete. We read about artificial intelligence (AI) and machine learning, Industry 4.0 and Big Data, and we worry. Are robots going to replace me at work? Will I even still have a job in ten years? Five?
It's easy to focus on the fear or to think of technology as the enemy. But this kind of mindset is the quickest path to becoming obsolete. To remain relevant in this digital world, we have to embrace technology solutions and be open to change. To future-proof your career, you need to prepare yourself for a changing, technology-dependent workforce.
A new decade is the perfect time to become a new version of you—and it begins with how you think.
HOW TO FUTURE-PROOF YOUR CAREER
Embrace change as the only constant.
We've all been there—the comfort of the familiar. But change is the law of life, and the sooner you accept—and embrace—that reality, the faster and easier it will be for you to adapt and become resilient. It could be a better way, so keep an open mind about what these changes may bring, instead of resisting and stubbornly clinging to what you've become used to. Systems, processes, and models are changing overnight: be a technophile, not a technophobe. Technology is here to stay. Learn it. Work with it. Master it.
Cultivating a growth mindset is key. It may sound deceptively simple, but changing how you think has a profound effect on every aspect of your life: you become more receptive to learning and transforming, allowing you to see challenges as opportunities for success.
Go beyond the numbers.
While technological advancements have made it possible to gather huge amounts of data, the "why" is still a question that humans can answer more definitively. "Information is a subset of data," says Antonio Garrido, CEO of Absolute Sales Development. "Information, opinion, and inference are where we (humans) add real value—real-life experience. To beat the machines, develop insight."*
*https://www.forbes.com/sites/forbescoachescouncil/2019/02/08/dont-fear-a...
Sharpen your soft skills.
The future of work is a blend of high-touch (humanity) and high-tech (technology). Communication, collaboration, and creativity; empathy, curiosity, solving problems, and building relationships—as technology becomes more prevalent, these soft skills become even more valuable.
Make learning a lifelong pursuit and desire.
Keep learning. More importantly, be able and willing to learn. It's not just about what knowledge and skills you have—it's about your ability to learn and be flexible. You have to be honest enough with yourself about any gaps in your skillsets, and do the work to bridge those gaps. Develop new skills through professional development courses so you can stay ahead of the curve. Get on-the-job, experiential training. As the workaday world continues to evolve, so should you.
HOW TO FUTURE-PROOF YOUR BUSINESS
As technology disrupts the business landscape, companies must future-proof their business: technology, processes, and people must be equipped and aligned to tackle the challenges ahead.
Build a holistic roadmap that puts your business first.
Technology should enable, not drive, change. A business-first orientation ensures that you focus on digital manufacturing solutions that improve operational efficiency and have a tangible impact on your bottom line, as opposed to simply latching on to the latest innovation. A sound digital transformation strategy must ensure that these technology solutions and decisions are scalable, and will build a long-term competitive advantage. That means not only looking at what's right up ahead but also down the road. It means taking into consideration not just business units, but the entire dynamic, collaborative, and evolving business ecosystem.
Keep abreast of emerging technologies and their corresponding risks.
For those in the global manufacturing industry, smart factories are the new frontier. With their highly connected physical systems and software solutions, they are the perceived game changer. As a fully connected, flexible, and agile system, a constant stream of data allows it to learn and adapt to new demands, resulting in less production downtime, a more efficient supply chain, optimized energy consumption, and improved worker health and safety.
In a 2019 study** by Deloitte, more than 86% of survey respondents felt that smart factory initiatives will be the main driver of manufacturing competitiveness in the next five years, though only 51% are making or have made investments. These respondents believe smart factories are the future, but they have not taken steps to meet that future. If you are in the manufacturing industry, are you part of the 49% who are taking steps to adopt and implement a smart factory solution? If not, what's stopping you?
**https://www2.deloitte.com/content/dam/insights/us/articles/6276_2019-Del...
Stay on top of emerging technologies: evaluate how it might change your business strategy while considering the risks. Understand how technology is expected to evolve, so you can anticipate the optimal time to integrate these technological advances into your operations. Success in today's rapidly changing business landscape hinges on being truly agile enough to adapt quickly.
Build digital fluency in your organization.
A PricewaterhouseCoopers study*** found that 90% of C-suite executives feel their company pays attention to people's needs when introducing new technology, but only about half (53%) of staff say the same. Is this kind of experience gap happening in your company? Digital literacy—the ability to use information and communication technologies to find, evaluate, and convey information—is a foundational skill that is key to future-proofing your workforce. Employers must invest in the digital education and development of their employees, as well as attract and recruit digitally fluent workers.
***https://www.pwc.com/us/en/services/consulting/library/images/PwC_CIS-Tec...
"Technology is fusing together with people to shape every aspect of life," says futurist and TED Speaker Jacob Morgan. For professionals and businesses alike, reimagining the role of technology in the workplace and embracing the changes that come with these technology solutions is key to becoming future-proof.
Other Blog