IMI's Markets
A number of emerging technologies including robotics, artificial intelligence, nanotechnology, and more have begun to disrupt and reshape the world we live in. Opinions about them are many and varied, but we, at IMI, have been preparing for their possible impact especially in  the global manufacturing markets.
While these technological disruptions continue to take place, IMI remains deeply involved in many game-changing and radical transformations, thriving in all these technological megatrends—developing, producing, and enhancing global manufacturing services and products that provide solutions to many manufacturing markets.
As industry standards get more stringent, and customers become more discriminating, IMI stands committed to meeting the demands of top manufacturing markets leaders with high technological complexity, customization needs, and quality requirements, and by opening up more IMI locations in countries with high demand and rising markets.
Our processes and practices maintain a high degree of quality, complying with the ISO standards set by a varied range of top manufacturing markets and industries. We are at par with stringent industry standards, including the zero-rework requirement for specific automotive and medical electronics products.
Our global standards of safety, quality, and excellence make us the partner of choice in delivering global manufacturing solutions. 
For any market-related concerns, please do not hesitate to send a message or call our manufacturing company, and we will be glad to help you.
At IMI, we live and breathe the future."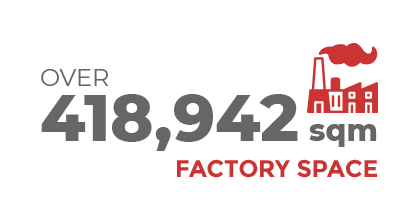 CONTACT US TODAY.
Learn more about our capabilities and experience.
Connect with us