With the automotive industry slowly increasing the use of electronic components instead of mechanical, it is becoming one of the high-growth markets for EMS or electronic manufacturing service companies providing  design, manufacturing and product testing, services to original manufacturing service providers or OEMS.
IMI, as the fifth-largest automotive EMS provider as per New Venture Research, continues to provide end-to-end solutions to the global automotive market, with manufacturing lines that are ISO/TS 16949:2009 certified. Our collaborative approach attracts more opportunities from the automotive market as we remain at the forefront of advanced power packaging, power modules, and next-generation inverters for hybrid and electric vehicles. It is also positively affecting the EMS market shares in the automotive industry.
Our strong ties with top global automotive parts suppliers, or market in general, is a testament to our solid expertise in many areas such as driver and passenger safety and security, body controls, plastic molding development or injection, and mechatronics.
We design and manufacture cameras that are integral technology to the Advanced Driver Assistance Systems (ADAS) including our platform camera modules, one of the smallest automotive camera design, with excellent heat dissipation features for better image quality even at extreme temperature environment. The design also highlights IMI's capability to mount bare-die imager sensors that will provide better image quality and lower assembly cost.
With a stronger portfolio and a distinct competitive advantage in the automotive camera design and technology, we aim to continuously make headway in bigger and complex projects for electronic control units of steering systems and LED lighting, heating, ventilation and air-conditioning applications, as well as contribute greatly to the automobile industry market shares.
Key Capabilities
Sensors and Imaging Contract Design
Power Electronics
COB Manufacturing
Product Miniaturization
Test Equipment Development
Rigid Printed Circuit Board Assembly
Flex Printed Circuit Assembly
Flip Chip Process
Automatic Pin Insertion
Automated back-end equipment and process development
Simultaneous Engineering
IATF 16949:2016 Certified Lines
Critical Part Monitoring (CPM)
Reject Profile Analysis (RPA)
Parts Average Test (PAT)
Statistical Bin Analysis
Product Experiences
Automotive Camera
PCBA for Electronic Stability Program (ESP)
Electronic Power Steering (EPS) ECU
Gear Shifter controller
Dual clutch transmission ECU
Power module
Body Control Module (BCM)
Rotor Position Sensor (RPS)
Steering Wheel Control Device
Tire Pressure Sensor PCBA
Wiper controller
Car Windshield Temperature and Humidity Sensor
Switch Controller for Main Light
Communication Power PCBA
Powertrain Control Solutions
Semiconductors used in Electric Drive/ Hybrid Electric Vehicles
Fuel Management
Pump Driver
Cockpit Control Device
Audio Processor
Plastic over-moulding
Plastic lenses
High tonnage automotive parts
At IMI, we live and breathe the future."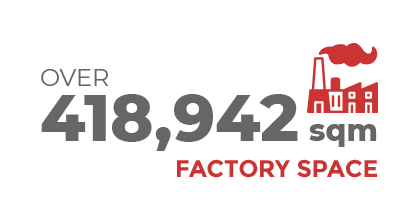 CONTACT US TODAY.
LEARN MORE ABOUT OUR CAPABILITIES AND EXPERIENCE.
Connect with Us