August 10, 2020
IMI KUICHONG RECEIVES SPECIAL CONTRIBUTION AWARD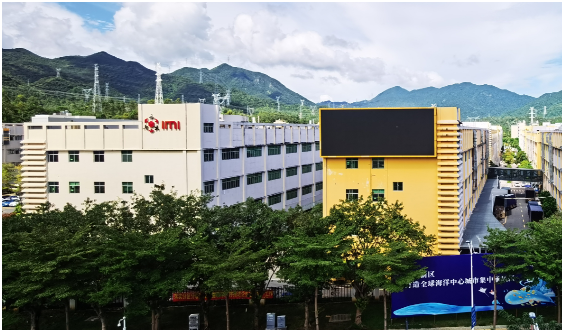 August 10, 2020 Laguna Philippines-- IMI Kuichong (KC) recently received the Special Contribution Award for the Fight Against COVID-19, from one of IMI's customers.
 The recognition was for the company's speedy response to the increasing orders of medical products used to fight this global pandemic.
IMI KC provides the printed circuit board assemblies (PCBAs) that mechanically supports and electrically connects electrical or electronic components used for ventilators, patient monitoring devices and other key medical products. The Kuichong team was lauded for the quality and timely delivery of the PCBAs.
 The customer is a leading global service provider of medical devices and solutions that designs and produces medical equipment and accessories in Shenzhen, China. They specialize in devices on patient monitoring and life support, in-vitro diagnostics and medical imaging systems.
About IMI
Integrated Micro-Electronics, Inc. (IMI), the manufacturing arm of AC Industrial Technology Holdings, Inc., a wholly-owned subsidiary of Ayala Corporation, is among the leading global technology and manufacturing solutions expert in the world. IMI ranks among the top 20 in the list of top 50 EMS providers in the world by the Manufacturing Market Insider, based on 2019 revenues. In the automotive market, it is the 6th largest EMS provider in the world per New Venture Research.
IMI specializes in highly reliable and quality electronics for long product life cycle segments such as automotive, industrial electronics and more recently, the aerospace market.
From its 22 manufacturing plants across ten different countries, IMI provides engineering, manufacturing, and support and fulfillment capabilities to diverse industries globally.
For more information, visit www.global-imi.com.
Other News