November 13, 2013
AYALA GROUP PUBLIC SERVICE ADVISORIES RELATED TO TYPHOON YOLANDA
On November 8, Typhoon Yolanda (Haiyan), a Category 5/Signal #4 typhoon, made six landfalls in the Philippines over most of the Visayas region and parts of southern Luzon and Mindanao. In its aftermath, the Ayala group mobilized people and resources to reach out to affected communities. Ayala Corporation made an initial donation of P10 million to DSWD.
RELIEF EFFORTS
Donation and fundraising drives among employees have been activated across Ayala companies in cooperation with DSWD, Red Cross, and other partner organizations. Ayala Foundation's Visayas office is coordinating with partners on the ground for distribution of donations.
Ayala Aviation's plane and choppers fly daily from Manila/Cebu to support the Ayala group's relief efforts in Leyte.
Globe has increased the number of Libreng Tawag and Libreng Charging operations in the Visayas, to 12 and 29 stations, respectively (For the list of locations, visit facebook.com/globePH). The company is also providing Libreng Internet operations in Antique, in coordination with the Red Cross. Relief operations were also undertaken in Ormoc, Iloilo, Bantayan, Roxas, and Antique.
Manila Water produces Baso Water (potable water in sealed plastic cups) and distributes these to affected areas. More than 8,500 cups were shipped yesterday (November 12) and another 10,000 cups are scheduled for delivery today (November 13).
Ayala Foundation has also partnered with ADeals.ph to allow member-users of the Ayala Malls portal to make a donation to help victims of the typhoon.
STATUS OF OPERATIONS
Globe continues to substantially improve mobile connectivity in the Visayas region. As of 3PM, November 12, Globe has restored 54% of base stations in affected areas. Restoration of affected sites including those in southern Luzon and Mindanao involved 870 base stations.
Of the 92 BPI and BFSB branches in southern Luzon and VisMin, five remain closed; for the rest, it's business as usual except for 12 branches operating offline due to the absence of communication lines. Regular monitoring of all ATMs is done to ensure their availability; about 64% of ATMs in affected areas are working.
To serve the immediate communication needs of residents, Globe sent a mobile cell site to Tacloban on November 10 in coordination with the Philippine Navy. Aside from Libreng Tawag booths, Globe also opened its manned cell sites in Southern Leyte, Bohol, and Antique.
HOW TO HELP
Donate cash through these channels:
Ayala Foundation Laging Handa | Go to www.ayalafoundation.org
Globe GCash | Dial *143# and select GCash, enter your MPIN and select Red Cross
BPI eDonations | Log on to www.bpiexpressonline.com, choose Payments & Reloading > eDonations
Donate in kind and bring the items to:
Tower One and Exchange Plaza – Ground floor, Room E2 
Ayala Malls – Concierge
Volunteer
The DSWD National Resource Operation Center is open 24/7 for relief goods repacking at Chapel Road, Pasay City (near Airport Terminal 2). Contact 851-2681 or 852-8081 for scheduling.
Other News
IMI will always be relevant, if not on the leading edge of the next big thing."
Arthur R. Tan, Vice Chairman and CEO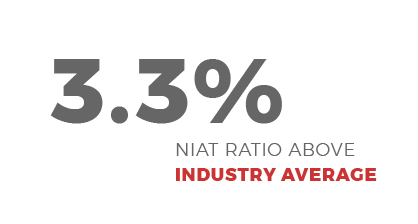 CONTACT US TODAY.
LEARN MORE ABOUT OUR CAPABILITIES AND EXPERIENCE
Connect with Us