September 9, 2014
Car electronics spur camera, components R&D Posted : September 08, 2014
The article below appears on Electronic Components online: 
http://www.globalsources.com/gsol/I/Image-sensor/a/9000000131390.htm#goto1
Vehicle-to-vehicle communication will be the key development driver for onboard cameras.
Cameras have taken center stage in automotive electronics revolution, driving innovation in multiple areas from driver assistance to intelligent traffic systems to autonomous cars.
In an interview with Global Sources, Rafael Nestor V. Mantaring, design and development vice president at Integrated Micro-Electronics Inc., talks about the emerging trends in this product category. He also touches on the car industry's stringent qualification requirements for electronic components.
A global EMS provider, IMI specializes in module design and test services. Automotive electronics is among the company's areas of expertise.
What are the three most popular components in vehicle cameras?
The components of an automotive camera system depend on whether the camera is for viewing or sensing. The former type augments what the driver sees. Examples are backup and side view-mirror replacement cameras. A viewing system consists of a camera module and an LCD monitor. The latter is usually integrated into the car's infotainment electronics.
Sensing cameras are not necessarily viewed. They are used in advanced driver assistance systems or ADAS and safety applications. Such a system includes one or more camera modules with high-resolution image sensors, an electronic control unit or ECU and an optional display device. The ECU has a digital signaling processor for real-time handling of the video stream to implement the desired applications.
Given the drive toward infotainment and connected cars, what are the key trends in automotive cameras?
I do not see these cameras driving any significant trends in infotainment or vice versa. However, it is different for communication. Vehicle-to-vehicle and -to-curb connectivity will enable the sharing of a sensing camera's data with other cars. This opens up limitless opportunities for both driver safety and convenience. Imagine a vehicle able to warn approaching cars a few hundred meters down the road of a sudden mishap. Or imagine a driver able to visualize the prevailing traffic conditions in an area from consolidated data from the surround-view cameras of all the vehicles there. Ultimately, vehicle-to-vehicle communication will help realize a world with self-driving cars aware of each other.
What are the key technical requirements in terms of frame rate, sensitivity and light source for automotive cameras? How do they relate to components?
Typical image sensors output video at 30fps while newer ones are capable of up to 60fps. Of course, higher frame rates require larger bandwidth and greater processing power. Sensors that sample images with only 1 lux illumination are already available. This is equivalent to the light from a full moon on a cloudless night. However, when there is too much or too little light, contrast suffers. For better contrast, sensors with high dynamic range have emerged. These need multiple samples per frame with varying exposure times to produce optimized quality images in real time.
How will automotive cameras match the high demand for reliability at the component and module levels?
In emerging systems where cameras are also used as safety devices, greater reliability is critical. ICs used in camera modules are required to comply with AEC Q100 standards, while passive components must pass AEC Q200. In addition, full stress testing is mandatory during the qualification process.
Proper component selection is not enough. Image sensors generate a lot of heat. Add to this the hot environment to operate in. If heat is not properly managed, not only will reliability be impacted but image quality as well. The latter will suffer from focus shift due to differences in thermal coefficients among the lens elements and holder, image sensor and circuit substrate. Camera modules must be designed for minimal focus shift with temperature.
Ingress protection of the camera module is also very important based on the harsh environments it must be designed to withstand. Current cameras require an IP69K rating, or dust-tight construction and resistance to high-pressure and -temperature water spraying. Finally, hardware and software development would have to be done in accordance with the ISO 26262 standard to ensure the highest level of functional safety of the entire camera system.
What will be the role of automotive cameras in ADAS and intelligent traffic systems? Will we see new applications and functions such as data mining in the future?
Examples of ADAS camera applications are lane departure warning, road sign recognition, surround view that is sometimes called bird's eye view, and parking assistance. More advanced safety-related uses are collision avoidance, driver drowsiness detection, and pedestrian recognition and avoidance.
In the end, cameras will be the key components in self-driving vehicles, prototypes of which are already appearing in the market. Furthermore, crowd-sourced camera data hand-in-hand with advanced communication technology will enable early warning and traffic monitoring systems.
Will aftermarket players continue to dominate the car camera module business, or will OEMs take control in coming years?
Aftermarket camera suppliers will continue to enjoy market opportunity for viewing cameras for many more years. Sensing types for advanced driver assistance and safety systems, however, will most likely be the sole domain of OEMs. This is because such cameras will be tightly integrated with the rest of the features of the vehicle.
Contributed by Majeed Ahmad
Other News
IMI will always be relevant, if not on the leading edge of the next big thing."
Arthur R. Tan, Vice Chairman and CEO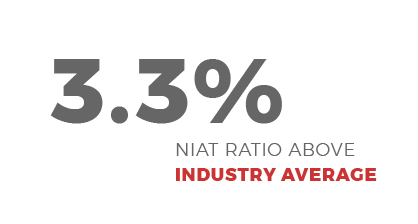 CONTACT US TODAY.
LEARN MORE ABOUT OUR CAPABILITIES AND EXPERIENCE
Connect with Us