November 5, 2018
Global IMI Website, now in Japanese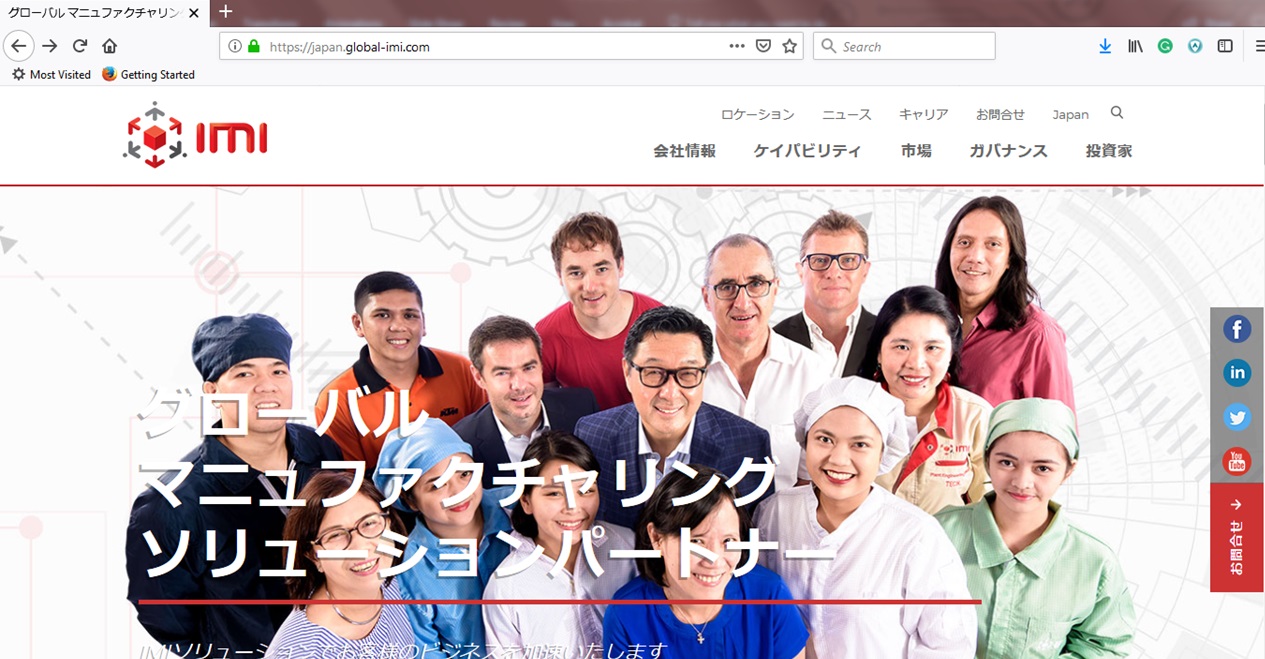 November 5, 2018, Laguna, Philippines. Integrated Micro-Electronics Inc. (IMI), the 5th largest automotive EMS company in the world, announces the launch of its corporate website (global-imi.com) in Japanese today: https://japan.global-imi.com/#
"We continue to find ways to connect with your market on a personal level. Aware that more than half of all Google searches are not in English, we do not impose our language on people we also want to reach. Almost always, there are those who prefer to visit a website in their own language," says Arthur Tan, chief executive officer of IMI.
The global manufacturing solutions expert has began to implement a holistic approach to translation, taking into account how the company's messages can be adapted to different cultures.
"Although English is widespread in many countries, there is also a significant preference for content that site visitors can fully understand. Addressing the increasing need of our Japanese stakeholders and customers as well as their strategic importance in IMI global business priorities, we translated our website to their mother tongue," asserted Taketoshi Arita, Managing Director of IMI Japan.
IMI provides multiple manufacturing solutions location options with a global footprint across ten countries with 21 manufacturing facilities. Visit us at https://japan.global-imi.com/#
Other News