April 7, 2017
IMI Acquires 80% of STI Enterprises Limited
April 7, 2017, Laguna, Philippines – Integrated Micro-Electronics, Inc. (PH: IMI) announced that it has entered into an agreement with the shareholders of STI Enterprises Limited for the acquisition by IMI on April 6, 2017, through its subsidiary Integrated Micro-Electronics UK Limited, of a 80% stake in STI. The closing of the transaction is subject to completion conditions and regulatory approval.
STI is a private limited company based in the United Kingdom which provided electronics design and manufacturing solutions in both printed circuit board assembly and full box-build manufacturing for high-reliability industries. The company currently has two factories in the United Kingdom in Hook and Poynton as well as one in Cebu, Philippines and operates a design center in London.
As part of IMI's strategic initiatives, the acquisition will enable IMI to expand into the aerospace and defense markets while strengthening the industrial segment in manufacturing as well as in technology development and engineering.
Arthur R. Tan, IMI Chief Executive Officer, said, "IMI is pursuing this value-enhancing acquisition to expand its customer base into the aerospace and defense segments and to support its market specialization strategy in the industrial segment. As regional manufacturing picks up steam, we are expanding our operations to locations near our global customers in the United Kingdom and grow our support from our Philippine home base."
Following the completion of the acquisition, Simon Best, STI Group Managing Director, will continue to be the Managing Director of STI. Mr. Best said, "We are delighted to become part of the IMI Group and look forward to providing STI and IMI customers the access to a vastly increased range of facilities and capabilities."
About IMI
Integrated Micro-Electronics Inc. (IMI) is a leading provider of electronics manufacturing services (EMS) and power semiconductor assembly and test services. It serves diversified markets that include those in the automotive, industrial, medical, solar energy, telecommunications infrastructure, storage device, and consumer electronics industries. Committed to cost-effective and top-quality customized solutions, IMI's comprehensive capabilities and global manufacturing presence allow it to take on specific outsourcing needs. IMI's flexible solutions encompass design and product development, manufacturing, and order fulfillment. IMI is consistently ranked among the top 30 EMS providers in the world. A subsidiary of Ayala Corporation, IMI is listed in the Philippine Stock Exchange. IMI has manufacturing and engineering facilities in the Philippines, Singapore, China, and the U.S.A. For more information, visit www.global-imi.com.
About STI
Surface Technology International is a specialist Contract Electronics Manufacturer, serving world-class customers in high-reliability industries by providing a complete set of electronics design and manufacturing solutions in both printed circuit board assembly (PCBA) and full box-build manufacturing. We are organized into Manufacturing, Supply-Chain, Research & Development. Headquartered and operating from a manufacturing site in the UK since 1989, we purchased a second manufacturing facility in South East Asia in 2010; with both platforms equipped with the same machinery and processes. STI purchased a further manufacturing site in 2015 in Poynton, Manchester, UK – to manufacture airborne and naval Satcom products. STI can now offer its full range of capabilities at an optimal cost point to meet most CEM requirements. Our ongoing success depends on consistently delivering superlative customer satisfaction based upon quality and performance. For more information, visit http://www.sti-limited.com.
For more information you may email Sherwin Nones at ir@global-imi.com
Other News
IMI will always be relevant, if not on the leading edge of the next big thing."
Arthur R. Tan, Vice Chairman and CEO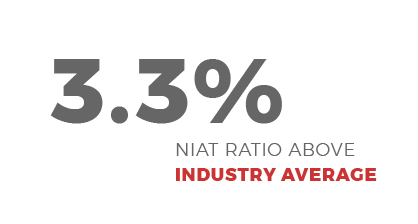 CONTACT US TODAY.
LEARN MORE ABOUT OUR CAPABILITIES AND EXPERIENCE
Connect with Us