April 20, 2022
IMI and BYU Hawaii Collaborate on First On-Campus Online Internship Program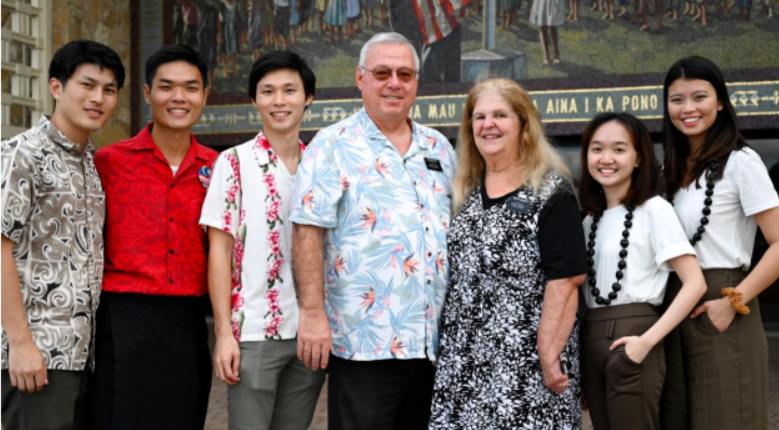 April 20, 2022, Laguna, Philippines - Integrated Micro-Electronics Inc. (IMI), partnered with Brigham Young University (BYU) Hawaii for its first international online on-campus internship program that was completed last April. Spearheaded by the Learning and Development group of the company's Human Resources department, a group of five students from BYU-H embarked on developing a Training Records Automation & Competency Development Program platform for IMI. The group designed a website application using PHP, MySQL, HTML, and CSS that can create, read, update, and delete training records of IMI employees. The company currently uses an Excel file to document all relevant data which may be prone to human error and inefficiencies. With the platform, IMI employees may be able to track their own training data at real-time from any location.
The online internship program allows the students to remain in their own country and university while completing assigned projects. The students and team from IMI met weekly to align and discuss the progress and culminated with a final presentation at the end of the project period. This pilot-program saved costs associated with on-site internships for both BYU-H students and IMI. The students learned at their own pace and experienced real-life exposure in addressing corporate challenges while IMI was the recipient of innovative ideas and the platform itself at no cost.
This project began in January of 2022 and ended after approximately three months with the group of students logging in a combined total of more than 550 hours for the project.
The team from IMI included Ronald Hilaria, Norman Paca, Isabel Ceballos, Gaylirose Adame, Stephanie Lloren, Ronald Regalado, Davees John Baclay and Sherwin Nones

About IMI
Integrated Micro-Electronics, Inc. (IMI), the manufacturing arm of AC Industrial Technology Holdings, Inc., a wholly-owned subsidiary of Ayala Corporation, is among the leading global technology and manufacturing solutions expert in the world.
IMI specializes in highly reliable and quality electronics for long product life cycle segments such as automotive, industrial electronics and more recently, the aerospace market.
From its 22 manufacturing plants across ten different countries, IMI provides engineering, manufacturing, and support and fulfillment capabilities to diverse industries globally.
For more information, visit www.global-imi.com.
Other News
IMI will always be relevant, if not on the leading edge of the next big thing.