October 28, 2015
IMI and the Swedish Institute Discuss Sustainability
October 28, 2015, Laguna, Philippines — Integrated Micro-Electronics, Inc. (IMI), one of the world's leading providers of electronics manufacturing services (EMS) and power semiconductor assembly and test services, discussed sustainability with Nordic visitors.
The Swedish Institute's Deputy Head of the Unit Development Program Anna Sternbeck, Enact Sustainable Strategies' Managing Director Mattias Iweborg, and representatives from the Nordic Business Council of the Philippines visited IMI's plant in Laguna on October 20 to know about the company's sustainability programs and to better understand development issues of various sectors of the country.
Mary Ann Natividad, IMI's Global Head for Business Strategies and Development, and members of the IMI Sustainability Team welcomed and answered questions from the visitors. Frederick Blancas, IMI's Sustainability Manager, made a brief presentation about IMI and its sustainability program.
Blancas said that IMI's intention is to embed sustainability in its business strategy. He said, "IMI's goal is to have more shared value businesses in its portfolio as it marries profit with purpose."
Shared value businesses are enterprises that are innovative, at scale, profitable, and responsive to social and environmental issues.
Visitors were showed IMI's lines which are compliant to RoHS (Restriction on Hazardous Substances).
"We were all very impressed both by your warm hospitality and by the way you integrate sustainability dimensions into your daily work and business vision. It was indeed very inspiring for us and we learned a lot," said Sternbeck.
About IMI
Integrated Micro-Electronics Inc. (IMI) is one of the leading global providers of electronics manufacturing services (EMS) and power semiconductor assembly and test services with manufacturing facilities in Asia, Europe, and North America. It serves diversified markets that include those in the automotive, industrial, medical, telecommunications infrastructure, storage device, and consumer electronics industries. Committed to cost-effective and innovative customized solutions (from design and product development to manufacturing and order fulfillment), the company's comprehensive capabilities and global manufacturing presence allow it to take on specific outsourcing needs. A subsidiary of Ayala Corporation, IMI is listed on the Philippine Stock Exchange. For more information, visit www.global-imi.com.
Press Contact:
Frederick Blancas
IMI Strategic Planning and Marketing
Mobile Phone +63917 8632070
E-mail Frederick.Blancas@global-imi.com
Website www.global-imi.com
Other News
IMI will always be relevant, if not on the leading edge of the next big thing."
Arthur R. Tan, Vice Chairman and CEO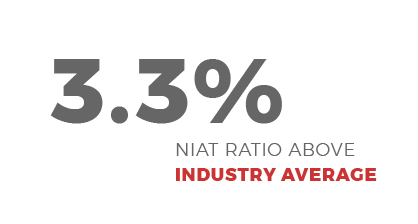 CONTACT US TODAY.
LEARN MORE ABOUT OUR CAPABILITIES AND EXPERIENCE
Connect with Us