May 30, 2017
IMI Bridges Gap Between Academe and Industry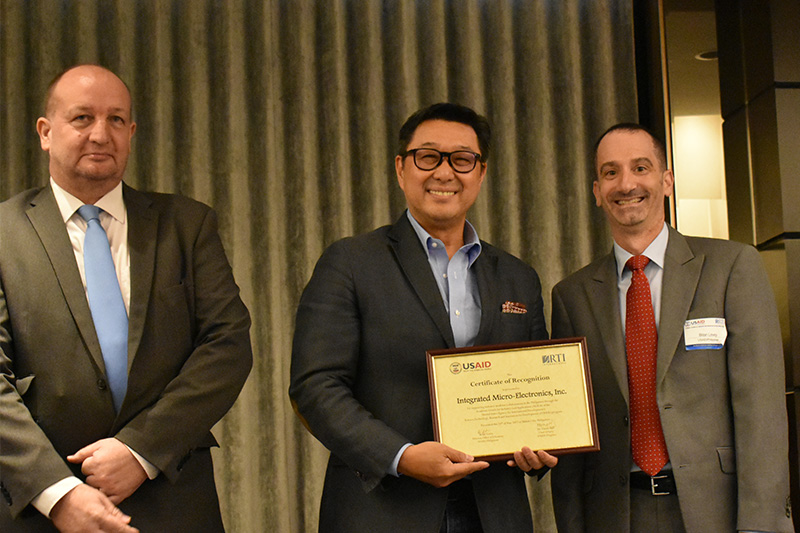 May 30, 2017, Laguna, Philippines — Integrated Micro-Electronics Inc. (IMI), one of the leading global manufacturing companies, is collaborating with the U.S. Agency for International Development (USAID) through its Science, Technology, Research, and Innovation for Development (STRIDE) Program in awarding its newest grant mechanism—the Academic Grants for Industry-Led Applications or AGILA, to deserving colleges and universities.
The ceremonial launch of the AGILA program and the formal awarding of grants took place last May 24, 2017 at New World Makati Hotel.
During the launch, Arthur Tan, chief executive officer of IMI was recognized by USAID for supporting and taking part in this industry-academe collaboration. Speaking in front of the crowd, Mr. Tan said that "Innovation should be at the heart of what we all do, and will eventually be crucial in addressing the gaps between academe and industry."
Dr. David Hall, chief of party of the STRIDE Program and Brian Levey, director from the Office of Education USAID Philippines, and IMI's Arthur Tan awarded the grants to the following grantees who will be working closely with IMI on their projects:
• Dr. Gil Nonato Santos and team, from De La Salle University Manila
Project: An electronic sensing device that can quickly detect lung diseases without the use of expensive
• Dr. Romeric Pobre and team, from De La Salle University Manila
Project: A device that can be used as a minimally-invasive therapy for muscular problems (IMI Project Lead: Oliver Ortega)
Technical advisers also include engineering division heads, Dominador Leonida and Rafael "Chicho" Mantaring of IMI. The program will run for twelve months.
Present during the event were Mirshariff Tillah, senior advisor, USAID Office of Education, Dr. Richard Abendan, Research and Industry Partnerships manager, STRIDE Program / RTI International and several representatives of various universities handling external linkages and technology transfer offices.
STRIDE is USAID/Philippines' flagship science, technology and innovation program that aims to strengthen local capacity for innovation-led economic growth by building the capacity of universities for industry-relevant applied research. The program will make science and technology research a driving force of economic growth in the Philippines.
It is a five-year, PhP1.5 billion project under the Partnership for Growth (PFG) agreement between the U.S. and the Philippine governments. The Philippines is one of the four countries selected for the PFG, with the ultimate goal of accelerating broad-based, inclusive growth.
About IMI
Integrated Micro-Electronics Inc. (IMI), the manufacturing portfolio of AC Industrial Technology Holdings, Inc., a wholly-owned subsidiary of Ayala Corp. is among the leading global manufacturing solutions providers in the world. It ranks 20th in the list of top 30 EMS providers in the world by the Manufacturing Market Insider, based on 2016 revenues. In the automotive segment, it is the sixth largest EMS provider in the world per New Venture Research.
IMI specializes in highly reliable and quality electronics for long product life cycle segments such as automotive and industrial electronics.
For the automotive segment, IMI delivers customized solutions for safety and security, among others. It supplies cameras that are integral technology to the advanced driver assistance systems (ADAS). For the industrial segment, it manufactures security and access control devices, power modules, and building automation, among others. From its manufacturing plants in the United States, Mexico, Bulgaria, Czech Republic, Germany, China, the UK, and the Philippines, IMI provides engineering, manufacturing, and support and fulfillment capabilities to diverse industries globally. For more information, visit www.global-imi.com.
Press Contact:
LISA CARIASO
Mobile Phone +63995 8305117
E-mail Lisa.Cariaso@global-imi.com
Website www.global-imi.com
Other News
IMI will always be relevant, if not on the leading edge of the next big thing."
Arthur R. Tan, Vice Chairman and CEO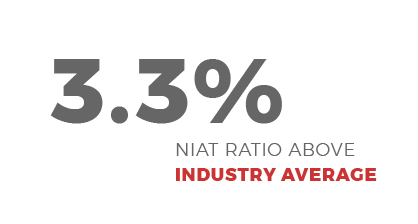 CONTACT US TODAY.
LEARN MORE ABOUT OUR CAPABILITIES AND EXPERIENCE
Connect with Us