October 12, 2016
IMI Brings Hope to Laguna Communities
October 12, 2016 – Integrated Micro-Electronics, Inc (IMI), a leading global provider of electronics manufacturing services (EMS) and power semiconductor assembly and test services, partnered with The British Council, Laguna Water Corporation, Ayala Foundation, and Ayala Corporation to conduct Laguna Changemaker 2016: Beyond CSR—a social entrepreneurship boot camp for Laguna community-based enterprises.
The workshop held on October 3-7, 2016, in Camp Allen in Santa Cruz, Laguna, was attended by 28 participants, consisting of a pair for each of the 14 participating social enterprises.
The enterprises represent the municipalities of Biñan, Alaminos, Bay, San Pablo, Santa Cruz, Kalayaan, and Majayjay. Their beneficiaries include persons with disabilities, impoverished women, the elderly, out-of-school youth, former drug addicts and juvenile delinquents, HIV patients, and former overseas contract workers.
IMI CEO Arthur Tan opened the workshop. He said, "Every morning, each of us in IMI has to make a decision that will collectively define what will happen to IMI that day…We know know how critical our mornings are, so that we always strive to decide to do right by the company on most mornings."
Laguna Changemaker 2016 used the British Council's module based on its program Active Citizens– a social leadership training program that promotes multi-sectoral collaboration and community-led social development.
The workshop brought together social entrepreneurs with different perspectives to learn from each other. Working with the partners of the British Council in the Philippines, the participants honed their leadership skills and management knowledge to enable them to make sustainable social changes in their communities.
Through the workshop, the social entrepreneurs discovered their social mission– to innovate, collaborate, and create shared value a wide base of stakeholders.
The pickle makers of Majayjay use organically-grown vegetables in the preparation of healthy pickles as they provide livelihood and hope to poor women. The mushroom cultivators of Biñan utilize HIV patients to produce nutritious food for cancer and HIV patients as well as for the health-conscious. The bakers of Santa Cruz are persons with disabilities who make breads and pastries with nutritional benefits as they enhance their usefulness to society. The women of Pandin Lake in San Pablo protect and preserve the environment as they provide employment and empowerment to women, allowing them augment their family income.
When the participants were asked about how they felt at the end of the five-day workshop, Anthony, a person with disability, said, "Nag-uumapaw ang aking damdamin. Nabalik ang tiwala ko sa humanity." ("I feel overwhelmed. Iregained my trust in humanity.)
About IMI
Integrated Micro-Electronics Inc. (IMI), a subsidiary of Ayala Corporation, is among the top 50 electronics manufacturing services (EMS) providers in the world based on the latest list of Manufacturing Market Insider based on EMS-related revenues. In the automotive segment, it is the 6th largest EMS provider in the world per New Venture Research. IMI specializes in durable electronics for long-product life cycle segments such as automotive and industrial electronics. For the automotive segment, IMI delivers customized solutions for safety and security, among others. It supplies cameras that are integral technology to the advanced driver assistance systems (ADAS). For the industrial segment, it manufactures security and access control devices, power modules, and building automation, among others. From its manufacturing plants in the United States, Mexico, Bulgaria, Czech Republic, China, and the Philippines, IMI provides engineering, manufacturing, and support and fulfillment capabilities to diverse industries globally. For more information, visit www.global-imi.com.
Press Contact:
Frederick Blancas
IMI Strategic Planning and Marketing
Mobile Phone +63917 8632070
E-mail Frederick.Blancas@global-imi.com
Website www.global-imi.com
Other News
IMI will always be relevant, if not on the leading edge of the next big thing."
Arthur R. Tan, Vice Chairman and CEO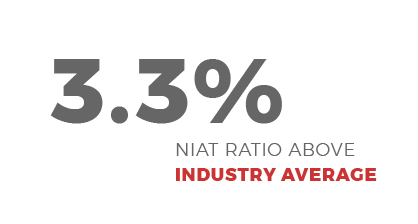 CONTACT US TODAY.
LEARN MORE ABOUT OUR CAPABILITIES AND EXPERIENCE
Connect with Us