July 22, 2015
IMI Bulgaria Acquires Property in Bulgaria
July 22, 2015, Laguna, Philippines — Integrated Micro-Electronics Inc. (IMI), one of the leading worldwide providers of electronics manufacturing services (EMS) and power semiconductor assembly and test services, announced that its wholly-owned and indirect subsidiary Integrated Micro-electronics Bulgaria EOOD (IMI BG) has executed a transfer of property from Melexis Bulgaria EOOD (MB).
The transaction involved IMI BG's acquisition of a parcel of land and the building situated in Botevgrad, Bulgaria for 1.14 million Euros. The property has a total land area of 16,275 square meters (sqm.) and a total built-up area of 12,193 sqm.
IMI president and chief executive officer Arthur Tan said, "This new development augurs well for IMI BG. With additional capacity, IMI BG can service more OEM requirements, especially in its fast-growing target markets of automotive and industrial electronics."
The property was previously leased by IMI BG from MB with an area of 7,293 sqm. being used by IMI BG as part of its production facilities and 4,900 sqm. leased to a third party.
Tan added, "The acquisition reinforces IMI BG's strong position in winning new businesses enhancing IMI's strategy of providing long lasting partnerships to its customers."
IMI BG generated revenues of US$188.3 million in 2014, higher by 29% year-on-year. It has built 3,150 sqm. from greenfield in the last two years and another 6,900 sqm. will be completed by end of the first quarter of 2016.
IMI earlier reported that it now ranks 18th, having moved up from its previous rank of 21st, on the latest list of Manufacturing Market Insider for the top 50 EMS providers in the world based on the 2014 EMS-related revenues of companies.
MB is one of the world's leading manufacturers of fully protected microcontrollers with sensor compatible interfaces.
About IMI
Integrated Micro-Electronics Inc. (IMI) is one of the leading global providers of electronics manufacturing services (EMS) and power semiconductor assembly and test services with manufacturing facilities in Asia, Europe, and North America. It serves diversified markets that include those in the automotive, industrial, medical, telecommunications infrastructure, storage device, and consumer electronics industries. Committed to cost-effective and innovative customized solutions (from design and product development to manufacturing and order fulfillment), the company's comprehensive capabilities and global manufacturing presence allow it to take on specific outsourcing needs. A subsidiary of Ayala Corporation, IMI is listed on the Philippine Stock Exchange. For more information, visit www.global-imi.com.
Press Contact:
Frederick Blancas
IMI Strategic Planning and Marketing
Mobile Phone +63917 8632070
E-mail Frederick.Blancas@global-imi.com
Website www.global-imi.com
Other News
IMI will always be relevant, if not on the leading edge of the next big thing."
Arthur R. Tan, Vice Chairman and CEO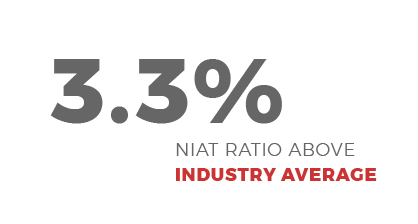 CONTACT US TODAY.
LEARN MORE ABOUT OUR CAPABILITIES AND EXPERIENCE
Connect with Us