March 9, 2016
IMI Business Excellence Awards on its 3rd Year
March 9, 2016, Laguna, Philippines — Integrated Micro-Electronics Inc. (IMI) ), one of the world's leading providers of electronics manufacturing services (EMS) and power semiconductor assembly and test services, held its 3rd IMI Business Excellence or IBEX Awards on March 7, 2016 at Bellevue Hotel in Alabang.
Arthur Tan, president and chief executive officer of IMI, congratulated all IBEX awardees: "Tonight we recognize all the awardees… now, the challenge is our ability to sustain it."
The program has been running for three years in IMI Philippines, with the Bronze Award for Commitment Level being the best record thus far.
Emma Tomelden, global head of corporate quality and reliability, said, "Through IBEX program, we ingrain in everyone the belief that any process improvement must result in customer satisfaction and, ultimately, business growth…Yes, the challenge remains. But the achievements are real."
The IBEX Bronze awardees are as follows:
Cross Functional Team (CFT) CFT Head
LAG 1/CFT 1 Ed Celindro
LAG 1/CFT4 Ruvie Trajano
LAG 1/PM1 Jun Abraham
LAG 2/CFT3 Francis Vida
LAG 2/CFT4 Noel Gamao
IBEX is a holistic and comprehensive program that drives sustainable excellent performance. The excellence model, which is based on a European model of business excellence, provides an internationally comparable framework and criteria for assessing organizational performance and recognizing business excellence.
The IMI Business Excellence Model is not only the structure for strategy development and business reporting, but also for assessing yearly all organizational units at all levels—leadership effectiveness, process management, customer satisfaction, team effectiveness, and, ultimately, improved competitive positioning and business results.
Gilles Bernard, chief operating officer, gave the closing remarks as he congratulated both the winners as well as the organizers. "We will not stop in improving. We will raise the bar," Bernard said.
About IMI
Integrated Micro-Electronics Inc. (IMI), a subsidiary of Ayala Corporation, ranks 18th on the latest list of Manufacturing Market Insider for the top 50 electronics manufacturing services (EMS) providers in the world based on 2014 EMS-related revenues. In the automotive segment, it is the 7th largest EMS provider in the world per New Venture Research. IMI specializes in durable electronics for long-product life cycle segments such as automotive and industrial electronics. For the automotive segment, IMI delivers customized solutions for safety and security, among others. It supplies cameras that are integral technology to the advanced driver assistance systems (ADAS). For the industrial segment, it manufactures security and access control devices, power modules, and building automation, among others. From its manufacturing operations in the United States, Mexico, Bulgaria, Czech Republic, China, and the Philippines, IMI provides engineering, manufacturing, and support and fulfillment capabilities to diverse industries globally. For more information, visit www.global-imi.com.
Press Contact:
Frederick Blancas
IMI Strategic Planning and Marketing
Mobile Phone +63917 8632070
E-mail Frederick.Blancas@global-imi.com
Website www.global-imi.com
Other News
IMI will always be relevant, if not on the leading edge of the next big thing."
Arthur R. Tan, Vice Chairman and CEO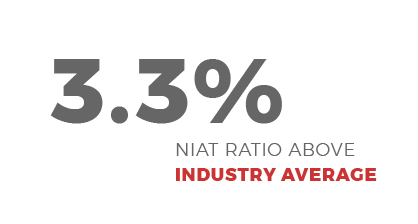 CONTACT US TODAY.
LEARN MORE ABOUT OUR CAPABILITIES AND EXPERIENCE
Connect with Us