May 7, 2014
IMI Continues on its Rapid Growth Trajectory in Q1
May 7, 2014, Laguna, Philippines—Integrated Micro-Electronics Inc. (IMI), a leading worldwide provider of electronics manufacturing services (EMS) and power semiconductor assembly and test services, today announced that its revenues increased 25 percent to US$205.7 million in the first quarter of 2014 from US$164.8 million for the same period in 2013.
The growth is due to improved sales for IMI's operations in China, Europe, and the Philippines.
Arthur Tan, IMI president and chief executive officer, says, "With the improving performance of IMI China due primarily to increased demand from customers in the telecommunications infrastructure market, IMI continues on its rapid growth trajectory."
The corresponding net income surged to US$5.0 million from the previous year's US$0.3 million.
"Higher sales and improved production efficiency have amplified the company's profits," adds Tan.   
IMI China contributed 36 percent to IMI's January to March 2014 revenues, posting US$73.2 million, up 29 percent from last year's. 
Driven by the expansion of the automotive business in IMI's factories in Eastern Europe, the company's operations in Europe and Mexico recorded US$66.9 million in consolidated revenues, or a 22 percent increase year-over-year.
Benefitting from its robust business in the storage device market, IMI Philippines posted US$54.7 million in revenues, or a 29 percent year-on-year growth.
IMI's subsidiary PSi Technologies Inc. generated US$10.9 million revenues, up from last year by 5 percent driven by strong business with its major customers.
The company's cash position is at US$61.8 million at the end of March 2014. Current ratio and debt-to-equity ratio are 1.5:1 and 0.5:1, respectively.
Tan notes, "Recoveries in the global markets and the electronics industry have bolstered our optimism for the rest of 2014."
Other News
IMI will always be relevant, if not on the leading edge of the next big thing."
Arthur R. Tan, Vice Chairman and CEO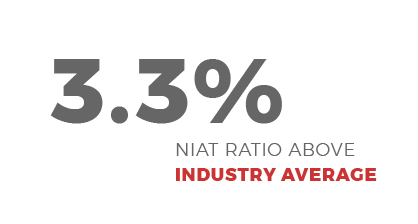 CONTACT US TODAY.
LEARN MORE ABOUT OUR CAPABILITIES AND EXPERIENCE
Connect with Us