September 17, 2015
IMI Entices Japanese Investors
September 17, 2015, Tokyo, Japan — Integrated Micro-Electronics Inc. (IMI), a provider of electronics manufacturing services (EMS) and power semiconductor assembly and test services, invited Japanese companies to make the Philippines their next investment destination as its president and CEO, Arthur Tan, spoke yesterday at a forum in Tokyo, Japan.
The Philippines-Japan Business Investment Forum, organized by Nikkei Business Publications, was held on September 16 at the Iino Hall in Tokyo, with more than 250 attendees from Japanese multinationals considering expansions or are already expanding their business into Southeast Asian countries.
Tan said, "With the second highest economic growth in the region and about a hundred million population, the sentiment for the Philippines has improved."
"One million Filipinos reach working age each year, half of which are college graduates. They speak English and are easily trainable. This tells us something about the quality of Filipino workers," added Tan.
He told the audience that the Philippines scored the highest in terms of ease of hiring workers, quality of employees, and employee retention on a recent survey conducted by the Japan External Trade Organization (JETRO) of Japanese-affiliated firms in Asia and Oceania.
Tan said, "Having competent and skillful workers who stay long in a company is important if the product you are building requires the highest quality and reliability. The people, with the right mindset, the heart, and the feel for where your product is headed, make the difference."
He also mentioned that the Filipinos are creative, "with the ability to adapt to different situations, people, and cultures, and build something new."
"The combination of the Filipinos' creativity and the Japanese' discipline and technology makes for a very good base for building quality products," said Tan.
Nikkei Business Publications is a cross-media company that provides businessmen with high value-added information on management, technology, and life.
About IMI
Integrated Micro-Electronics Inc. (IMI) is one of the leading global providers of electronics manufacturing services (EMS) and power semiconductor assembly and test services with manufacturing facilities in Asia, Europe, and North America. It serves diversified markets that include those in the automotive, industrial, medical, telecommunications infrastructure, storage device, and consumer electronics industries. Committed to cost-effective and innovative customized solutions (from design and product development to manufacturing and order fulfillment), the company's comprehensive capabilities and global manufacturing presence allow it to take on specific outsourcing needs. A subsidiary of Ayala Corporation, IMI is listed on the Philippine Stock Exchange. For more information, visit www.global-imi.com.
Press Contact:
Frederick Blancas
IMI Strategic Planning and Marketing
Mobile Phone +63917 8632070
E-mail Frederick.Blancas@global-imi.com
Website www.global-imi.com
Other News
IMI will always be relevant, if not on the leading edge of the next big thing."
Arthur R. Tan, Vice Chairman and CEO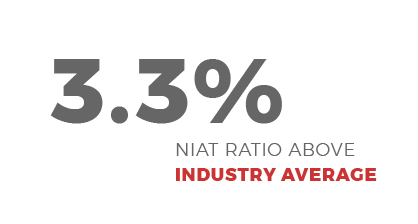 CONTACT US TODAY.
LEARN MORE ABOUT OUR CAPABILITIES AND EXPERIENCE
Connect with Us