August 26, 2014
IMI Establishes Metro Detroit Office to Serve Growing Automotive Business
August 26, 2014, Laguna, Philippines — Integrated Micro-Electronics, Inc. (IMI), one of the leading worldwide providers of electronics manufacturing services (EMS), today announced it has established a sales presence in metropolitan Detroit to better serve automotive original equipment manufacturers (OEMs) in North America.
As a top 10 global automotive EMS provider, IMI is opening the Detroit office as its first focused effort on serving the U.S. automotive and truck markets. The company recognizes Detroit as an important part of its continued growth strategy, which has included establishing a global manufacturing and engineering footprint that spans North America, Europe, and Asia.
IMI President and CEO Arthur Tan said, "The Detroit sales office is testimony to our steadfast commitment to better serve OEMs in the automotive segment. As a key EMS player in the global automotive market, we understand Detroit's historic and continued role in shaping the auto industry, and we look forward to becoming a part of this important community."
The office, located in Rochester Hills, will help IMI's U.S. customers gain access to its global capabilities focused on advanced manufacturing, value engineering, testing and volume production. Parry Tillison, Regional Sales Manager-North America, has more than 25 years of experience in developing business globally in the automotive, heavy truck, construction, and agriculture industries, and will head the new Detroit sales unit.
IMI Introduces Director of North American Sales
Beyond Detroit, IMI also has named David Chavez Director of North American sales. Chavez joins the company to lead – sales teams to help customers reduce costs, risks, and time-to-market. Chavez comes to IMI with an extensive background in providing innovative global product commercialization solutions to worldwide OEMs. Previously, he was director of sales-USA for Season Group and director of sales for ESCO IMG.
About IMI
Founded in 1980, Integrated Micro-Electronics Inc. (IMI) is one of the leading global providers of electronics manufacturing services (EMS) and power semiconductor assembly and test services with manufacturing facilities in Asia, Europe and North America. It serves diversified markets that include those in the automotive, industrial, medical, telecommunications infrastructure, storage device, and consumer electronics industries. Committed to cost-effective and innovative customized solutions (from design and product development to manufacturing and order fulfillment), the company's comprehensive capabilities and global manufacturing presence allow it to take on specific outsourcing needs. In 2013, IMI ranked 8th in the list of Top 10 EMS providers in the automotive market according to a report by New Venture Research Corp. IMI is a publicly traded company on the Philippine Stock Exchange, majority owned by Ayala, a 180-year old company. For more information, visit www.global-imi.com.
Other News
IMI will always be relevant, if not on the leading edge of the next big thing."
Arthur R. Tan, Vice Chairman and CEO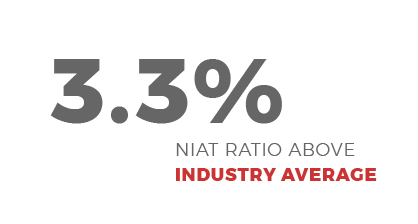 CONTACT US TODAY.
LEARN MORE ABOUT OUR CAPABILITIES AND EXPERIENCE
Connect with Us