October 15, 2012
IMI Exhibits in Electronica 2012
October 15, 2012, Laguna, Philippines – Integrated Micro-Electronics Inc. (IMI), a leading provider of electronics manufacturing services (EMS) and power semiconductor assembly and tests services (SATS), announced today that it will be exhibiting at the Electronica 2012 trade show on November 13 to 16, 2012, in Munich, Germany. The IMI booth is located at Hall B1 Stand 361 of the Munich Trade Fair Center.  
IMI will showcase at Electronica 2012 its innovative, flexible, and cost-effective solutions (EMS and power SATS), which include high-value product design and development, and manufacturing capabilities for diverse markets like automotive, industrial, medical, telecommunication infrastructure, and renewable energy.
 Arthur R. Tan, IMI president and chief executive officer, says, "Our company booth will focus on products for significant emerging applications of electronics aligned with our goal to be known as a company that drives innovation."
"We want to expand business with European original electronics makers who now contribute about half of our total company revenues. We are aggressively pursuing programs for the automotive, industrial, medical, and communications segments," Tan adds.
For the automotive market, IMI will highlight platforms for automotive camera, safety-related control devices, electronic steering modules, and ignition modules. IMI subsidiary PSi Technologies will display power QFN products featuring better power management with reduced module size and space, and improved overall thermal performance.
 Tan adds, "Our expanded geographic footprint and extensive technical capabilities allow us to take on the specific outsourcing needs of our OEM customers catering to either regional or international markets."
 IMI currently ranks 24th in the Top 50 list of EMS providers in the world of the Manufacturing Market Insider, an EMS trade newsletter, with manufacturing sites in Bulgaria, the Czech Republic, the Philippines, China, Singapore, the United States, and Mexico.
Other News
IMI will always be relevant, if not on the leading edge of the next big thing."
Arthur R. Tan, Vice Chairman and CEO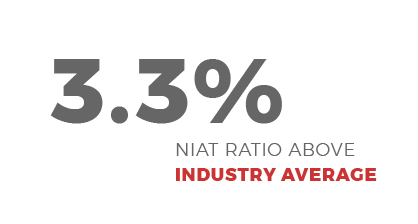 CONTACT US TODAY.
LEARN MORE ABOUT OUR CAPABILITIES AND EXPERIENCE
Connect with Us