October 27, 2014
IMI Exhibits in Electronica 2014
October 27, 2014, Laguna, Philippines – Integrated Micro-Electronics Inc. (IMI), one of the leading providers of electronics manufacturing services (EMS) in the world, will exhibit at the Electronica 2014 trade show on November 11 to 14, 2014, in Munich, Germany. IMI's booth is located at Hall A2 Booth 461 of the Munich Trade Fair Center.
IMI will showcase at Electronica 2014 its innovative solutions, which include high-value product design and development, advanced manufacturing engineering, test and systems development, automation, and manufacturing capabilities for diverse markets like automotive, industrial, medical, and telecommunications infrastructure.
Arthur R. Tan, IMI president and chief executive officer, says, "As we focus on delivering more value to our OEM customers, we have enhanced our solution offering, venturing beyond the traditional EMS and into high value solutions including custom automation and plastic injection."
"We have also developed platforms for next-generation electronics products such as motor drives, automotive cameras, and power modules," Tan adds.
For the automotive market, for instance, IMI's motor drive platform utilizes unique assembly technologies while taking advantage of component integration to achieve high quality and reliability.
The company's automotive camera platforms offer excellent thermal management properties and optical performance while being the smallest available in the market.
Tan adds, "Our wide geographic footprint and technical capabilities allow us to take on the specific outsourcing needs of our OEM customers. In catering to the demand of the European region, we have the talent in Bulgaria and Czech Republic who can understand OEMs' industries and businesses, as well as technologies and how to maximize these."
About IMI
Integrated Micro-Electronics Inc. (IMI) is one of the leading global providers of electronics manufacturing services (EMS) and power semiconductor assembly and test services with manufacturing facilities in Asia, Europe, and North America. It serves diversified markets that include those in the automotive, industrial, medical, telecommunications infrastructure, storage device, and consumer electronics industries. Committed to cost-effective and innovative customized solutions (from design and product development to manufacturing and order fulfillment), the company's comprehensive capabilities and global manufacturing presence allow it to take on specific outsourcing needs. IMI is the 21st largest EMS provider in the world in terms of 2013 EMS revenues based on the list of Manufacturing Market Insider. A subsidiary of Ayala Corporation, IMI is listed on the Philippine Stock Exchange. For more information, visit www.global-imi.com.
Press Contact:
Frederick Blancas
IMI Strategic Planning and Marketing
Mobile Phone +63917 8632070
E-mail Frederick.Blancas@ph.global-imi.com
Website www.global-imi.com
Other News
IMI will always be relevant, if not on the leading edge of the next big thing."
Arthur R. Tan, Vice Chairman and CEO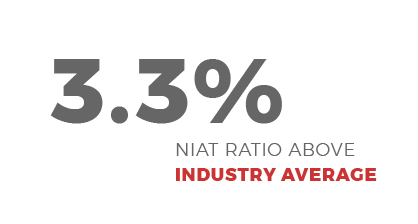 CONTACT US TODAY.
LEARN MORE ABOUT OUR CAPABILITIES AND EXPERIENCE
Connect with Us