December 17, 2015
IMI Inaugurates its Power Module Facility
December 17, 2015, Laguna, Philippines — Integrated Micro-Electronics Inc. (IMI), one of the world's leading providers of electronics manufacturing services (EMS) and power semiconductor assembly and test services, inaugurated its Insulated Gate Bipolar Transistor (IGBT) module or power module facility on December 11, 2015.
Research by IHS, Inc., a leading provider of diverse global market and economic information, shows that power modules have a significant future for the electronics world. It will account for 30 percent of the total power of semiconductor market by 2019.
IGBT modules are terminal power semiconductor devices used as electronic switches that combine high efficiency and fast switching. The modules provide the ability to switch to electric power often used on trains, refrigerators, lamp ballasts, air conditioners, solar applications, motion devices, and on anything that needs electric switching and requires power efficiency.
Some of the benefits of these modules are higher power density and higher reliability. Original equipment manufacturers are realizing this, and they demand modular power solutions, integrating them into various subsystems and using them in different applications.
The new IMI facility is into the production and process development of power modules that involve highly flexible machines that can accommodate different application requirements of customers.
IMI president and CEO Arthur Tan said, "IMI is one of the few companies in the world capable of handling not only the electronics manufacturing side of the power modules but also the power semiconductor side of it. IMI has the capability to scale and produce within a wide breadth of module specifications."
"The power module business is very much aligned with IMI's strategy of offering innovative solutions which will impact our top and bottom lines. Further, it is in line with the expanding business in our target markets of automotive and industrial segments, Tan added.
About IMI
Integrated Micro-Electronics Inc. (IMI) is one of the leading global providers of electronics manufacturing services (EMS) and power semiconductor assembly and test services with manufacturing facilities in Asia, Europe, and North America. It serves diversified markets that include those in the automotive, industrial, medical, telecommunications infrastructure, storage device, and consumer electronics industries. Committed to cost-effective and innovative customized solutions (from design and product development to manufacturing and order fulfillment), the company's comprehensive capabilities and global manufacturing presence allow it to take on specific outsourcing needs. A subsidiary of Ayala Corporation, IMI is listed on the Philippine Stock Exchange. For more information, visit www.global-imi.com.
Press Contact:
Frederick Blancas
IMI Strategic Planning and Marketing
Mobile Phone +63917 8632070
E-mail Frederick.Blancas@global-imi.com
Website www.global-imi.com
Other News
IMI will always be relevant, if not on the leading edge of the next big thing."
Arthur R. Tan, Vice Chairman and CEO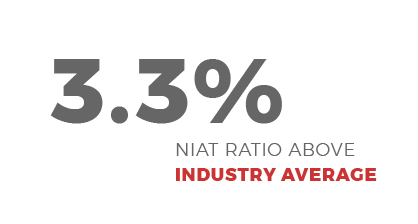 CONTACT US TODAY.
LEARN MORE ABOUT OUR CAPABILITIES AND EXPERIENCE
Connect with Us